MONTEVIDEO. Defensor Sporting beats River Plate 1-0 after A. Balboa scored just 1 goal (41′). River Plate lost this match even if it was better in terms of ball possession (58%).
Defensor Sporting remained with 10 players after G. Camargo received a double yellow card in the 90′.
The match was played at the Parque Federico Omar Saroldi stadium in Montevideo on Sunday and it started at 10:00 am local time. The weather was clear. The temperature was cold at 13.1 degrees Celsius or 55.51 Fahrenheit. The humidity was 54%.​
Match Statistics​
Shots
8

Total

8

1

On Target

5

7

Off Target

3

0

Shots blocked

0
103

Attack

82

71

Dangerous attack

49

0

Ball safe​

0
0

Penalties

0

7

Corners

2
Fouls
2

Yellow Cards

5

0

Double Yellow

0

0

Red Card

1
Ball possession
River Plate had a strong ball possession 58% while Defensor Sporting was struggling with a 42% ball possession.
Attitude and shots
River Plate was putting more pressure with 71 dangerous attacks and 8 shots of which 1 were on target. Notwithstanding, Defensor Sporting was capable to find the solution to win this match.​
River Plate shot 8 times, 1 on target, 7 off target. Regarding the opposition, Defensor Sporting shot 8 times, 5 on target, 3 off target.
Cards
River Plate received 3 yellow cards (M. Montiel, G. Viera and M. Alfonso). On the opposite side, Defensor Sporting received 6 yellow cards (G. Freitas, A. Balboa, A. Sant'Anna, G. Camargo, G. Camargo and N. Rossi).
Also, Defensor Sporting didn't end the match with 11 players after G. Camargo (Defensor Sporting) was sent off after receiving a second yellow card (90′).
Match Timeline
Matias Alfonso
- sub ->
M. Montiel
61'
Joaquín Lavega
- sub ->
M. Ocampo
80'
81'
Anderson Duarte
- sub ->
M. Abaldo
81'
Facundo Bernal
- sub ->
L. De los Santos
88'
Yefferson Quintana
- sub ->
F. Elizari
Standings
After this match, River Plate will stay with 21 points like Wanderers to hold in the 8th place. On the other side, Defensor Sporting will have 20 points to remain in the 10th place.
Next matches
In the next match in the Primera Division, River Plate will host Torque on the 29th of October with a 2-0 head to head stats in favor of Torque (6 draws).
Defensor Sporting will host Rentistas on the 29th of October with a 7-4 head to head record in favor of Defensor Sporting (5 draws).
River Plate – Formation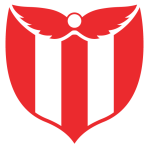 River Plate
Substitutes
River Plate started with a 4-2-3-1 line-up (4-2-3-1).
The manager Gustavo Díaz Domínguez decided to play with the following team: Salvador Ichazo, Maxi Pereira, Santiago Brunelli, Horacio Salaberry, Walter Clar, Marcos Montiel, Ramiro Cristobal, Matias Ocampo, Pablo López, Jonathan Urretaviscaya and Thiago Borbas.
The home team had on the bench: Fabrizio Correa, Ricardo Chopitea, Robert Herrera, Gonzalo Viera, Valentin Nicolas Adamo Reyes, Matias Alfonso, Chori Castro, Tiago Galletto, Joaquín Lavega and Nicolás Sosa.
Substitutions
River Plate made 5 changes: M. Montiel for M. Alfonso (61′), J. Urreta for (61′), M. Ocampo for J. Lavega (80′), W. Clar for V. Adamo (90′) and W. Clar for V. Adamo (90′).
Defensor Sporting – Formation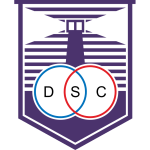 Defensor Sporting
Substitutes
Defensor Sporting started with an extremely aggressive line-up (3-4-3).
Marcelo Fabián Méndez Russo played with: Nicolás Rossi, Matías Rocha, Facundo Mallo, Gonzalo Camargo, Agustin Sant'Anna, Lucas Paul De los Santos, Gonzalo Freitas, Fernando Elizari, Matias Abaldo, Adrián Balboa and Agustín Ocampo.
These were the players on the bench: Matías Dufour, Juan Sebastian Boselli, Alan Matturro, Yefferson Quintana, Renzo Rabino, Francisco Barrios, Facundo Bernal, Santiago Scotto, Anderson Duarte and Alvaro Navarro.
Substitutions
Defensor Sporting made 5 changes: M. Rocha for A. Matturro Romero (22′), L. de los Santos for F. Bernal (81′), M. Abaldo for A. Duarte (81′), A. Ocampo for S. Scotto (88′) and F. Elizari for A. Quintana (88′).
Results of the day
These are the results of the day in the Primera Division.​