AGUASCALIENTES. América managed to reverse the score against Necaxa to win 2-1. It was Necaxa to strike first with an early goal of F. Batista at the 8′. Then it was a goal in the 58′ minute to make things even for 1-1. Eventually, R. Martinez gave the win to América in the 74′ minute. América was unquestionably superior in terms of ball possession (63%) and that was among the factors of its victory.​
The match was played at the Estadio Victoria de Aguascalientes stadium in Aguascalientes on Saturday and it started at 7:00 pm local time. The referee was Fernando Guerrero Ramírez with the collaboration of Karen Janett Díaz Medina and Leonardo Javier Castillo Rodríguez. The 4th official was . The weather was cloudy. The temperature was pleasant at 22.1 degrees Celsius or 71.71 Fahrenheit. The humidity was 52%.​
Match Statistics​
Ball possession
América was in firm control of the ball 63% while Necaxa was struggling with a 37% ball possession.
Attitude and shots
América was putting more pressure with 63 dangerous attacks and 13 shots of which 8 were on target. This is one of the reasons why América won the match.​
Necaxa shot 13 times, 5 on target, 8 off target. Talking about the opposition, América shot 13 times, 8 on target, 5 off target.
Cards
Necaxa received 2 yellow cards (J. Segovia and ). Regarding the opposition, América didn't receive any yellow card.
Match Timeline
F. Batista
(goal)
F. Madrigal
8'
46'
A. Fidalgo
- sub ->
F. Vinas
58'
J. dos Santos
(goal)
J. Rodriguez
D. Villalpando
- sub ->
A. Araos
59'
59'
L. Fuentes
- sub ->
S. Reyes
59'
R. Martinez
- sub ->
J. dos Santos
J. Godinez
- sub ->
F. Batista
71'
V. Poggi
- sub ->
J. Esquivel
71'
74'
R. Martinez
(goal)
B. Rodriguez
76'
J. Damm
- sub ->
B. Rodriguez
D. Gomez
- sub ->
F. Madrigal
83'
H. Jurado
- sub ->
B. Garnica
83'
Standings
After this match, Necaxa will stay with 17 points to go up in the 10th place. Regarding the opposition, América will have 31 points like Monterrey to sit in the 1st place.
Next matches
In the next match in the Liga MX, Necaxa will play away against Atlas on the 2nd of October with a 9-8 head to head in favor of Atlas (6 draws).
América will play away agasint Puebla on the 1st of October with a 15-4 head to head statistic in favor of América (13 draws).
Necaxa – Formation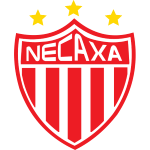 Necaxa
Substitutes
Necaxa started with a conservative line-up (4-4-2).
The manager Jaime Arturo Lozano Espin decided to play with the following team: Luis Malagón (6.1), Brian García (6.3), Juan Pablo Segovia (7.0), Alexis Peña (6.9), Agustín Oliveros (6.2), Ángelo Araos (6.6), José Joaquín Esquivel (6.4), Fernando Madrigal (7.1), Bryan Garnica (6.4), Facundo Batista (7.3) and Milton Giménez (6.3).
The home team had on the bench: Dieter Villalpando, Heriberto De Jesus (6.8), José Godínez (6.7), Diego Gómez (6.8), Hugo Gonzalez, Vicente Poggi (6.2), Rogelio Cortéz Pineda, Daniel Parra, José Ramírez and Ricardo Monreal.
Substitutions
Necaxa made 5 changes: A. Araos for D. Villalpando (59′), J. Esquivel for V. Poggi (71′), F. Batista for J. Godinez (71′), F. Madrigal for D. Gomez (83′) and B. Garnica for H. Jurado (83′).
Best player: Facundo Batista​
The most impressive player for Necaxa was Facundo Batista.
His rating is (7.3) with 1 goal, 18 passes (77% accurate) and 1 key pass. He was won 5 duels out of 16. He performed 1 cross.
América – Formation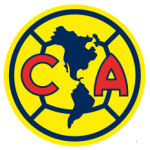 América
Substitutes
América started with an extremely aggressive line-up (3-4-3).
Fernando Ortiz played with: Óscar Jiménez (7.6), Miguel Layún (6.8), Emilio Lara (6.9), Néstor Araujo (7.3), Brian Rodríguez (7.4), Richard Sánchez (7.1), Jonathan Dos Santos (7.5), Salvador Reyes (6.9), Federico Viñas (6.3), Henry Martín (7.2) and Jonathan Rodríguez (6.9).
They had on the bench: Álvaro Fidalgo (7.3), Mauricio Reyes, Fernando Tapia, Sebastián Cáceres, Luis Fuentes (6.6), Karel Campos, Roger Martínez (7.1), Sebastian Martinez, Jürgen Damm (6.5) and Román Martínez.
Substitutions
América made 4 changes: F. Vinas for A. Fidalgo (46′), S. Reyes for L. Fuentes (59′), J. dos Santos for R. Martinez (59′) and B. Rodriguez for J. Damm (76′).
Best player: Óscar Jiménez​
Following our analysis, the most impressive player for América was the goalkeeper: Óscar Jiménez. His rating is 7.64. He performed 5 saves.
Results of the day
These are the results of the day in the Liga MX.​