GOIâNIA. Flamengo found a way to capture a draw against Goiás with a late goal from M. Franca scored in the (87′) after Goiás got a lead with a goal from Dieguinho (80′). Flamengo was definitely better in terms of ball possession (71%)​
The match was played at the Estádio de Hailé Pinheiro stadium in Goiânia on Sunday and it started at 7:00 pm local time. In front of 13,798 spectators.​ The referee was Ramon Abatti with the collaboration of Kleber Lucio Gil and Henrique Neu Ribeiro. The 4th official was Breno Souza. The weather was clear. The temperature was extremely hot at 31.8 degrees Celsius or 89.29 Fahrenheit. The humidity was 18%.​
Match Statistics​
Ball possession
Flamengo had a strong ball possession 71% while Goiás was struggling with a 29% ball possession.
Attitude and shots
Flamengo was more pushing with 78 dangerous attacks and 14 shots of which 6 were on target. Nevertheless, that was not enough Flamengo to win the contest​.
Goiás shot 8 times, 5 on target, 3 off target. On the other side, Flamengo shot 14 times, 6 on target, 8 off target.
Cards
Goiás received 2 yellow cards (Savio and Vinicius). On the opposite side, Flamengo received 1 yellow card (Ayrton Lucas).
Match Timeline
64'
Giorgian De Arrascaeta
- sub ->
Marinho
Standings
After playing this contest, Goiás will have 35 points to sit in the 9th place. On the opposite side, Flamengo will have 44 points like Corinthians to sit in the 4th place.
Next matches
In the next match in the Serie A, Goiás will host São Paulo on the 12th of November with a 14-10 head to head statistic in favor of São Paulo (3 draws).
Flamengo will host Avaí on the 12th of November with a 5-3 head to head stats in favor of Flamengo (5 draws).
Goiás – Formation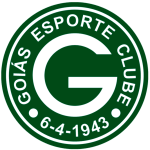 Goiás
Substitutes
Goiás started with a mid-fielder-oriented line-up (4-1-4-1).
The manager Jair Zaksauskas Ribeiro Ventura decided to play with the following team: Tadeu (6.4), Maguinho (6.3), Caetano (6.6), Reynaldo (7.1), Sávio (6.9), Auremir (7.2), Dadá Belmonte (6.8), Dieguinho (7.0), Marquinhos Gabriel (6.2), Vinicius (6.2) and Pedro Raúl (7.2).
The home team had on the bench: Marcelo Rangel, Renato Júnior (6.7), Apodi (6.2), Danilo Barcelos, Lucas Halter, Caio Vinícius (6.7), Marco Antônio, Fellipe Bastos, Danilo Cardoso, Matheus Sales (6.2), Nicolas and Douglas.
Goiás could not rely on the presence of Matheus Sales (injured).
Substitutions
Goiás made 5 changes: Dada Belmonte for Matheus Sales (46′), Vinicius for Renato Junior (68′), Dieguinho for Apodi (88′), Marquinhos Gabriel for Caio (88′) and Auremir for Fellipe Bastos (90′).
Best player: Pedro Raúl​
The player that probably impressed the most for Goiás was Pedro Raúl.
His rating is (7.2) with 14 passes (64% accurate) and 2 key passes. He was won 4 duels out of 13.
Flamengo – Formation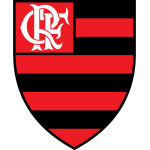 Flamengo
Substitutes
Flamengo started with a aggressive line-up (4-3-3).
Dorival Silvestre Júnior played with: Santos (6.8), Matheuzinho (7.1), David Luiz (7.4), Léo Pereira (7.3), Ayrton Lucas (6.3), Everton Ribeiro (6.9), Thiago Maia (6.8), Arturo Vidal (7.2), Marinho (6.8), Victor Hugo (6.4) and Everton (7.3).
These were the players on the bench: Filipe Luís, Rodinei (6.6), Matheus França (7.4), Petterson, Erick Pulgar, Guillermo Varela, Mateusão (6.4), Giorgian De Arrascaeta (6.8), Diego Alves, Diego, João Gomes (6.8) and Pablo.
Substitutions
Flamengo made 5 changes: Everton Ribeiro for Rodinei (63′), Marinho for G. De Arrascaeta (64′), Everton for Matheus Franca (77′), Victor Hugo for Mateusao (77′) and A. Vidal for Joao Gomes (81′).
Best player: David Luiz​
The most impressive player for Flamengo was David Luiz.
His rating is (7.4) with 53 passes (92% accurate) and 0 key passes. He was won 1 duel out of 2.
Results of the day
These are the results of the day in the Serie A.​