SãO PAULO. Palmeiras beat Juventude to win 2-1. All goals were scored in the second half.​ It was Palmeiras to strike first with a goal of Rony at the 46′. Then scored again for Palmeiras in the ' minutea goal. Eventually, Guilherme Parede reduced the distance for Juventude (63'). Eventually, that was it, and the result remained 2-1. Palmeiras was vastly superior in terms of ball possession (67%) and that was among the factors of its victory.​
The match was played at the Allianz Parque stadium in São Paulo on Saturday and it started at 9:00 pm local time. The referee was Jefferson Ferreira de Moraes with the assistance of Fabricio Vilarinho Da Silva and Luanderson Lima dos Santos. The 4th official was Salim Fende Chavez. The weather was drizly. The temperature was cold at 14.7 degrees Celsius or 58.37 Fahrenheit. The humidity was 91%.​
Match Statistics​
Ball possession
Palmeiras had a strong ball possession 67% while Juventude was struggling with a 33% ball possession.
Attitude and shots
Palmeiras was more aggressive with 82 dangerous attacks and 23 shots of which 12 were on target. This is one of the reasons why Palmeiras won the match​.
Palmeiras shot 23 times, 12 on target, 11 off target. On the opposite side, Juventude shot 6 times, 1 on target, 5 off target.
Cards
Palmeiras didn't receive any yellow card. Regarding the opposition, Juventude received 3 yellow cards (Jadson, Moraes and Vitor Gabriel).
Match Timeline
Murilo
(goal)
Gustavo Scarpa
66'
Mayke
- sub ->
Marcos Rocha
81'
Breno Lopes
- sub ->
Tabata
81'
Gabriel Menino
- sub ->
Dudu
89'
Eduard Atuesta
- sub ->
Gustavo Scarpa
89'
Standings
After playing this match, Palmeiras will have 54 points to hold in the 1st place. On the opposite side, Juventude will stay with 18 points to remain in the 20th place.
Next matches
In the next match in the Serie A, Palmeiras will play away with Internacional on the 12th of November with a 14-14 head to head.
Juventude will play away agasint Ceará on the 12th of November with a 3-2 head to head record in favor of Ceará (4 draws).
Palmeiras – Formation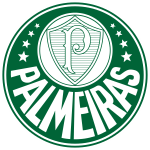 Palmeiras
Substitutes
Palmeiras started with a 4-2-3-1 line-up (4-2-3-1).
The manager Abel Fernando Moreira Ferreira decided to play with the following team: Weverton (6.4), Marcos Rocha (7.8), Gustavo Gómez (7.1), Murilo (8.5), Joaquín Piquerez (7.1), Danilo (7.4), Zé Rafael (7.2), Gustavo Scarpa (8.4), Bruno Tabata (6.1), Dudu (6.4) and Rony (7.6).
The home team had on the bench: Gabriel Menino, Luan, Mayke (7.0), José López, Vanderlan, Rafael Navarro (6.7), Marcelo Lomba, Wesley, Breno Lopes (6.8), Fabinho, Eduard Atuesta and Miguel Merentiel.
Substitutions
Palmeiras made 5 changes: Marcos Rocha for Mayke (46′), Tabata for Breno Lopes (81′), Rony for Rafael Navarro (81′), Dudu for Gabriel Menino (89′) and Gustavo Scarpa for E. Atuesta (89′).
Best player: Murilo​
The player that probably impressed the most for Palmeiras was Murilo.
His rating is (8.5) with 1 goal, 60 passes (91% accurate) and 0 key passes. He was won 6 duels out of 7.
Juventude – Formation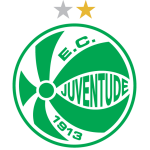 Juventude
Substitutes
Juventude started with a 3-4-1-2 line-up (3-4-1-2).
Umberto Lourenco Louzer Filho played with: Pegorari (8.1), Vitor Mendes (6.4), Renato Chaves (6.5), Rafael Forster (7.1), Rodrigo Soares (7.0), Jádson (6.9), Jean Irmer (6.9), Capixaba (7.0), Chico (7.0), Óscar Ruiz (6.7) and Isidro Pitta (6.1).
They had on the bench: César, Gabriel Tota, Guilherme Parede (7.2), Para, Ygor Nogueira, Paulo Miranda, Moraes (6.2), Thalisson Kelven, Rafinha (6.4), Ruan (6.2) and Vitor Gabriel (6.4).
Juventude could not rely on the presence of Moraes (injured) and Moraes (injured).
Substitutions
Juventude made 5 changes: Oscar Ruiz for Guilherme Parede (60′), Capixaba for Moraes (68′), R. Chaves for R. Pereira Duarte (76′), Isidro Pitta for Vitor Gabriel (76′) and R. Chaves for R. Pereira Duarte (76′).
Best player: Pegorari​
The player that probably impressed the most for Juventude was the goalkeeper: Pegorari. His rating is 8.11. He performed 7 saves.
Results of the day
These are the results of the day in the Serie A.​