İZMIR. Altay tops Bodrumspor with a 2-0 win with a goal from M. Paixao (40′) and an own goal from C. Sen (74′).
The match was played at the İzmir Atatürk Stadyumu stadium in İzmir on Sunday and it started at 8:00 pm local time. The referee was Murat Erdoğan with the support of Mehmet Şahan Yılmaz and Deniz Turgut. The 4th official was Alper Oran. The weather was clear. The temperature was hot at 27.7 degrees Celsius or 81.91 Fahrenheit. The humidity was 50%.​
Match Statistics​
Shots
5

Total

5

3

On Target

1

2

Off Target

4

0

Shots blocked

0
94

Attack

107

37

Dangerous attack

54

0

Ball safe​

0
0

Penalties

0

1

Corners

3

1

Off Sides

5
Fouls
21

Total

14

4

Yellow Cards

1

0

Double Yellow

0

0

Red Card

0
Other
Ball possession
None of the teams had a clear upper hand in terms of ball possession. Altay was in possession of the ball for 47% of the time vs. Bodrumspor that controlled the ball for 53% of the time.
Attitude and shots
Bodrumspor was more pushing with 54 dangerous attacks and 5 shots of which 1 were on target. Even so, Altay was capable to find the solution to win this encounter.​
Altay shot 5 times, 3 on target, 2 off target. On the other side, Bodrumspor shot 5 times, 1 on target, 4 off target.
Cards
Altay received 5 yellow cards (Y. Tekin, K. Yokuslu, E. Bjorkander, T. Unlu and T. Unlu). On the opposite side, Bodrumspor didn't receive any yellow card.
Match Timeline
Eren Karatas
- sub ->
O. Ozenc
46'
60'
Ali Aytemur
- sub ->
S. Ozdamar
Salih Sarikaya
- sub ->
Y. Tekin
64'
Efe Sarikaya
- sub ->
M. Naderi
78'
Erdem Özcan
- sub ->
K. Yokuslu
90'
Standings
After playing this match, Altay will have 4 points like Adanaspor to hold in the 15th place. On the opposite side, Bodrumspor will stay with 10 points like Bandırmaspor, Boluspor and Eyüpspor to hold in the 1st place.
Next matches
In the next match in the 1. Lig, Altay will play away with Yeni Malatyaspor on the 16th of September with a 1-1 head to head record.
Bodrumspor will host Manisa BBSK on the 18th of September with a 0-0 head to head stats.
Altay – Formation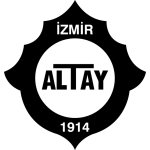 Altay
Substitutes
Altay started with a 3-4-2-1 line-up (3-4-2-1).
The manager Sinan Kaloglu decided to play with the following team: O. Özenç, İ. Öztürk, T. Ünlü, E. Björkander, M. Naderi, K. Yokuşlu, Y. Tekin, C. Gülselam, Z. Yıldırım, Marco Paixão and E. Erdoğan.
The home team had on the bench: E. Özcan, A. Gezer, C. Baycan, E. Sarıkaya, M. Uluç, E. Yetkin, E. Karataş, N. Küçükdeniz, M. Çalışkan and S. Sarıkaya.
Altay could not rely on the presence of E. Karatas (injured), T. Unlu (injured) and E. Ozcam (injured).
Substitutions
Altay made 4 changes: O. Ozenc for E. Karatas (46′), Y. Tekin for S. Sarikaya (64′), M. Naderi for E. Sarikaya (78′) and K. Yokuslu for E. Ozcam (90′).
Bodrumspor – Formation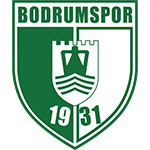 Bodrumspor
Substitutes
Bodrumspor started with a conservative line-up (4-4-2).
İsmet Taşdemir played with: A. Türkan, S. Özdamar, O. Akbay, Ü. Ergün, R. Aydın, B. Erol, S. Yalçın, K. Özer, A. Jahović, C. Dumanlı and C. Şen.
The following players were sitting on the bench: M. Mohammed, D. Dražić, Y. Kurtuluş, M. Aktaş, M. Çayir, A. Aytemur, B. Tosun, S. Güneş and A. Canlı.
Substitutions
Bodrumspor made 5 changes: B. Erol for M. Aktas (46′), K. Ozer for S. Gunes (60′), C. Dumanli for D. Drazic (60′), S. Ozdamar for A. Aytemur (60′) and S. Yalcin for A. Canli (77′).
Results of the day
These are the results of the day in the 1. Lig.​