MANISA. Manisa BBSK manages to recover against Yeni Malatyaspor with 2 goals from C. Akgun from a goal on the 64′ and a penalty kick on the 10′. Manisa BBSK was surely superior in terms of ball possession (72%)​
The match was played at the Mümin Özkasap Spor Tesisleri stadium in Manisa on Sunday and it started at 4:30 pm local time. The referee was Yiğit Arslan with the collaboration of Mehmet Kapluhan and Kemal Mavi. The 4th official was Hasan Kaçar. The weather was clear. The temperature was extremely hot at 31.7 degrees Celsius or 89.08 Fahrenheit. The humidity was 25%.​
Match Statistics​
Shots
13

Total

10

5

On Target

5

8

Off Target

5

0

Shots blocked

0
102

Attack

92

78

Dangerous attack

45

0

Ball safe​

0
0

Penalties

1

10

Corners

4
Fouls
10

Total

14

4

Yellow Cards

5

0

Double Yellow

0

0

Red Card

1
Other
Ball possession
Manisa BBSK had a superior ball possession 72% while Yeni Malatyaspor was struggling with a 28% ball possession.
Attitude and shots
Manisa BBSK had a more offensive attitude with 78 dangerous attacks and 13 shots of which 5 were on target. Notwithstanding, that was not enough Manisa BBSK to win the match​.
Manisa BBSK shot 13 times, 5 on target, 8 off target. On the other side, Yeni Malatyaspor shot 10 times, 5 on target, 5 off target.
Cards
Manisa BBSK received 4 yellow cards (D. Domgjoni, A. Karapo, A. Buyuk and C. Giritlioglu). On the other side, Yeni Malatyaspor received 6 yellow cards (C. Akgun, G. Donsah, A. Damlu, B. Basdas, A. Malle and ).
Also, Yeni Malatyaspor didn't end the match with 11 players after H. Osman (Yeni Malatyaspor) was sent off after receiving a straight red card in the (90′).
Match Timeline
E. Grezda
- sub ->
S. Ilgaz
70'
B. Kor
- sub ->
B. Altiparmak
76'
77'
B. Mert
- sub ->
D. Emeksiz
83'
M. M. Altintas
- sub ->
C. Akgun
83'
A. Mujde
- sub ->
G. Donsah
Standings
After this contest, Manisa BBSK will have 7 points like Pendikspor and Tuzlaspor to hold in the 7th place. Talking about the opposition, Yeni Malatyaspor will have 2 points like Altınordu to remain in the 18th place.
Next matches
In the next match in the 1. Lig, Manisa BBSK will play away with Bodrumspor on the 18th of September with a 0-0 head to head stats.
Yeni Malatyaspor will host Altay on the 16th of September with a 1-1 head to head.
Manisa BBSK – Formation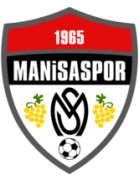 Manisa BBSK
Substitutes
Manisa BBSK started with a aggressive line-up (4-3-3).
The manager Levent Eriş decided to play with the following team: Ö. Kahveci, D. Domgjoni, Ç. Giritlioğlu, T. Şahin, A. Karapo, N. Çalışkan, E. Prib, B. Altıparmak, M. Gakpa, A. Büyük and D. Diallo.
The home team had on the bench: B. Kör, F. Sarı, B. Tetik, K. Yurdakul, S. Ilgaz, B. Destan, A. Ba, M. Kuyucu, Y. Stark and E. Grezda.
Manisa BBSK could not rely on the presence of S. Ilgaz (injured).
Substitutions
Manisa BBSK made 4 changes: E. Prib for S. Ilgaz (30′), S. Ilgaz for E. Grezda (70′), T. Sahin for A. Ba (70′) and B. Altiparmak for B. Kor (76′).
Yeni Malatyaspor – Formation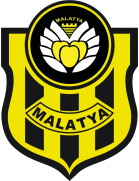 Yeni Malatyaspor
Substitutes
Yeni Malatyaspor started with a 4-2-3-1 line-up (4-2-3-1).
Cihat Arslan played with: A. Damlu, B. Başdaş, T. Gür, A. Şengül, P. Awuku, G. Donsah, C. Akgün, D. Emeksiz, O. Özçiçek, A. Malle and H. Osman.
The following players were sitting on the bench: Y. Alkan, M. Altıntaş, N. Aydin, A. Arslan, A. Müjde, E. Bayrakdar, A. Türkaslan, B. Mert, Y. Ulaş and E. Yaşa.
Substitutions
Yeni Malatyaspor made 3 changes: D. Emeksiz for B. Mert (77′), G. Donsah for A. Mujde (83′) and C. Akgun for M. M. Altintas (83′).
Results of the day
These are the results of the day in the 1. Lig.​