PONFERRADA. Real Zaragoza prevailed over Ponferradina to win 2-1. G. Simeone was the star player for his team after scoring 2 goals. It was Real Zaragoza to strike first with a goal of G. Simeone at the 12′. Then it was a goal in the 44′ minute to make things even for 1-1. Eventually, G. Simeone gave the win to Real Zaragoza in the 51′ minute with a goal scoring a double. Ponferradina was much superior in terms of ball possession (65%).​
The match was played at the Estadio El Toralín stadium in Ponferrada on Sunday and it started at 6:30 pm local time. The referee was Alejandro Quintero González with the support of Víctor Jara Cordobés and José Francisco García Lozano. The 4th official was Alberto Fuente Martín. The weather was cloudy. The temperature was extremely hot at 32.8 degrees Celsius or 91 Fahrenheit. The humidity was 22%.​
Match Statistics​
Shots
10

Total

13

3

On Target

5

7

Off Target

8

1

Shots blocked

1
124

Attack

68

49

Dangerous attack

46

73

Ball safe​

77
0

Penalties

0

1

Corners

6
Fouls
14

Total

14

2

Yellow Cards

0

0

Double Yellow

0

0

Red Card

0
Other
Ball possession
Ponferradina was in firm control of the ball 65% while Real Zaragoza was struggling with a 35% ball possession.
Attitude and shots
Ponferradina had a more offensive attitude with 49 dangerous attacks and 10 shots of which 3 were on target. Nonetheless, Real Zaragoza managed to find the solution to win this match.​
Ponferradina shot 10 times, 3 on target, 7 off target. On the other side, Real Zaragoza shot 13 times, 5 on target, 8 off target.
Cards
Ponferradina received 2 yellow cards (H. Vallejo and S. Abdulai). On the opposite side, Real Zaragoza didn't receive any yellow card.
Match Timeline
12'
G. Simeone
(goal)
V. Mollejo
K. Nwakali
(goal)
A. Dieguez
44'
D. Ojeda
- sub ->
Heriberto Tavares
46'
51'
G. Simeone
(goal)
G. Fuentes
E. D. Espiau Hernandez
- sub ->
J. Naranjo
62'
J. Lukaku
- sub ->
M. Delgado
66'
S. Abdulai
- sub ->
H. Vallejo
81'
86'
F. Serrano
- sub ->
V. Vada
86'
G. Larrazabal
- sub ->
Sergio
90'
R. Petrovic
- sub ->
G. Simeone
90'
C. Nieto
- sub ->
M. Molina
Standings
After playing this contest, Ponferradina will stay with 6 points to remain in the 15th place. Regarding the opposition, Real Zaragoza will have 5 points to sit in the 16th place.
Next matches
In the next match in the La Liga 2, Ponferradina will host Tenerife on the 24th of September with a 7-6 head to head record in favor of Tenerife (3 draws).
Real Zaragoza will play away agasint Mirandés on the 24th of September with a 6-4 head to head in favor of Mirandés (5 draws).
Ponferradina – Formation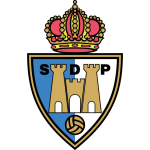 Ponferradina
Substitutes
Ponferradina started with a 4-2-3-1 line-up (4-2-3-1).
The manager Eduardo José Gomes Camassele Mendes decided to play with the following team: Amir Abedzadeh (7.0), Paris Barandiaran (6.9), Alexandru Paşcanu (6.5), Adrián Diéguez (7.4), Moises Delgado (7.4), Erik Morán (6.6), Kelechi Nwakali (7.9), Heriberto Tavares (6.6), Hugo Vallejo (5.8), José Naranjo (6.1) and Derik Lacerda (6.3).
The home team had on the bench: José Amo, Sabit Abdulai (6.4), G. Makaridze, Daniel Ojeda (7.0), Eduardo Espiau (6.2), Ibrahim Janis, Raúl Arias (6.1), Juan Klein, Adrián Castellano, Jordan Lukaku (6.7), Aldair and Ricard Pujol.
Ponferradina could not rely on the presence of J. Lukaku (injured).
Substitutions
Ponferradina made 5 changes: Heriberto Tavares for D. Ojeda (46′), J. Naranjo for E. D. Espiau Hernandez (62′), M. Delgado for J. Lukaku (66′), H. Vallejo for S. Abdulai (81′) and E. Moran for R. Arias (81′).
Best player: Kelechi Nwakali​
The most impressive player for Ponferradina was Kelechi Nwakali.
His rating is (7.9) with 1 goal, 77 passes (89% accurate) and 3 key passes. He was won 8 duels out of 13. He performed 1 cross.
Real Zaragoza – Formation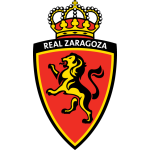 Real Zaragoza
Substitutes
Real Zaragoza started with a conservative line-up (4-4-2).
Juan Carlos Carcedo Mardones played with: Cristian Álvarez (7.0), Fran Gámez (6.8), Lluís López (6.5), Jair Amador (7.2), Gabriel Fuentes (7.5), Sergio Bermejo Lillo (6.8), Jaume Grau (6.7), Manu Molina (7.1), Víctor Mollejo (7.1), Valentín Vada (6.5) and Giuliano Simeone (8.4).
These were the players on the bench: Gaizka Larrazabal (6.6), R. Petrović, Álvaro Ratón, Dani Lasure, Carlos Nieto, M. Gueye, Marcos Luna, Eugeni Valderrama, J. Quinteros, Francho Serrano (6.6), Alberto Zapater and Miguel Puche (6.3).
Real Zaragoza could not rely on the presence of R. Petrovic (injured).
Substitutions
Real Zaragoza made 5 changes: V. Mollejo for Puche (69′), V. Vada for F. Serrano (86′), Sergio for G. Larrazabal (86′), G. Simeone for R. Petrovic (90′) and M. Molina for C. Nieto (90′).
Best player: Giuliano Simeone​
The player that probably impressed the most for Real Zaragoza was Giuliano Simeone.
His rating is (8.4) with 2 goals, 19 passes (63% accurate) and 2 key passes. He was won 8 duels out of 15. He performed 3 crosses.
Results of the day
These are the results of the day in the La Liga 2.​