CLUJ. CFR Cluj tops Universitatea Craiova with a 2-0 win with a goal from K. Muhar (17′) and an own goal from V. Gaman (27′). Universitatea Craiova was surely better in terms of ball possession (61%).​
The match was played at the Stadionul Dr. Constantin Rădulescu stadium in Cluj on Sunday and it started at 9:30 pm local time. The referee was Andrei Florin Chivulete who had the assistance of Vasile Marinescu and Ferencz Tunyogi. The 4th official was Rareș George Vidican.
Match Statistics​
!

39

Ball Possession

61
Shots
10

Total

9

6

On Target

5

4

Off Target

4

0

Shots blocked

0
71

Attack

104

48

Dangerous attack

93

0

Ball safe​

0
0

Penalties

0

3

Corners

11
Fouls
1

Yellow Cards

3

0

Double Yellow

0

0

Red Card

0
Other
Ball possession
Universitatea Craiova had a superior ball possession 61% while CFR Cluj was struggling with a 39% ball possession.
Attitude and shots
Universitatea Craiova was putting more pressure with 93 dangerous attacks and 9 shots of which 5 were on target. Notwithstanding, CFR Cluj succeeded in find the solution to win this contest.​
CFR Cluj shot 10 times, 6 on target, 4 off target. Regarding the opposition, Universitatea Craiova shot 9 times, 5 on target, 4 off target.
Cards
CFR Cluj received 1 yellow card (M. Camora). Talking about the opposition, Universitatea Craiova received 3 yellow cards (B. Mitrea, Alexandru George and A. Ivan).
Match Timeline
Karlo Muhar
(goal)
C. Petrila
17'
46'
Andrei Ivan
- sub ->
V. Gaman
46'
Alexandru Mateiu
- sub ->
D. Nistor
Daniel Bîrligea
- sub ->
C. Petrila
70'
Lovro Cvek
- sub ->
C. Deac
78'
82'
Mihai Capatina
- sub ->
B. Vatajelu
Standings
After playing this match, CFR Cluj will have 15 points like UTA Arad to remain in the 5th place. Talking about the opposition, Universitatea Craiova will stay with 14 points like U Craiova 1948 to hold in the 8th place.
Next matches
In the next match in the Liga 1, CFR Cluj will play away with Argeş on the 19th of September with a 10-0 head to head record in favor of CFR Cluj (2 draws).
Universitatea Craiova will host FCSB on the 18th of September with a 28-5 head to head stats in favor of FCSB (5 draws).
CFR Cluj – Formation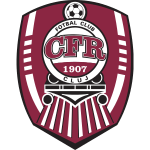 CFR Cluj
Substitutes
CFR Cluj started with a 4-3-1-2 line-up (4-3-1-2).
The manager Dan Vasile Petrescu decided to play with the following team: S. Scuffet, Camora, D. Kolinger, A. Burcă, C. Manea, C. Deac, M. Bordeianu, K. Muhar, C. Petrila, C. Malele and E. Yeboah.
The home team had on the bench: L. Cvek, R. Sava, Yuri Matias, O. Hoban, C. Braun, Roger, D. Bîrligea, A. Păun and S. Buș.
Substitutions
CFR Cluj made 5 changes: C. Petrila for D. Birligea (70′), C. Deac for L. Cvek (78′), C. Malele for S. Bus (79′), A. Burca for Yuri Matias (86′) and M. Bordeianu for O. Hoban (86′).
Universitatea Craiova – Formation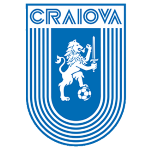 Universitatea Craiova
Substitutes
Universitatea Craiova started with an extremely aggressive line-up (3-4-3).
Mihăiţă Ianovschi played with: D. Lazar, P. Papp, V. Găman, B. Vătăjelu, N. Bancu, B. Mitrea, D. Nistor, A. Crețu, V. Screciu, J. Marković and G. Cîmpanu.
These were the players on the bench: S. Hanca, Rivaldinho, A. Ivan, D. Rusu, E. Florescu, I. Martić, I. Vînă, A. Mateiu and M. Căpățînă.
Substitutions
Universitatea Craiova made 5 changes: V. Gaman for A. Ivan (46′), D. Nistor for A. Mateiu (46′), Alexandru George for I. Vina (77′), J. Markovic for Rivaldinho (77′) and B. Vatajelu for M. Capatina (82′).
Results of the day
These are the results of the day in the Liga 1.​