ESBO. HJK bested Honka to win 2-1. A goal from A. Olusanya was decisive in the 90min. It was HJK to strike first with an early goal of S. Vaananen at the 3′. Then it was a goal in the 84′ minute to make things even for 1-1. Eventually, A. Olusanya gave the win to HJK in the 90′ minute with a goal. Honka lost this match even if it was better in terms of ball possession (57%).
The match was played at the Tapiolan Urheilupuisto stadium in Esbo on Sunday and it started at 4:00 pm local time. The referee was Peiman Simani with the collaboration of Mika Lamppu and Riku Vihreävuori. The 4th official was Oliver Reitala. The weather was cloudy. The temperature was pleasant at 16 degrees Celsius or 60.71 Fahrenheit. The humidity was 55%.​
Match Statistics​
Ball possession
Honka had a superior ball possession 57% while HJK was struggling with a 43% ball possession.
Attitude and shots
Honka was more aggressive with 100 dangerous attacks and 7 shots of which 3 were on target. Nonetheless, HJK succeeded in find the solution to win this match.​
Honka shot 7 times, 3 on target, 4 off target. On the other side, HJK shot 7 times, 4 on target, 3 off target.
Cards
Honka received 3 yellow cards (A. Hernandez, F. Krebs and E. Arko-Mensah). Talking about the opposition, HJK received 1 yellow card (P. Arajuuri).
Match Timeline
46'
P. Hetemaj
- sub ->
M. Abubakari
46'
S. Hostikka
- sub ->
C. Terho
O. Koskinen
- sub ->
D. Bagaric
66'
O. Koskinen
- sub ->
D. Bagaric
66'
L. Kaufmann
- sub ->
M. Rale
77'
L. Kaufmann
- sub ->
M. Rale
77'
80'
J. Toivio
- sub ->
A. Halme
Standings
After this match, Honka will stay with 41 points to remain in the 3rd place. On the other side, HJK will have 49 points to hold in the 1st place.
Next matches
Honka – Formation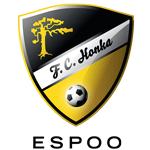 Honka
Substitutes
Honka started with a conservative line-up (4-5-1).
The manager Vesa Vasara decided to play with the following team: Maksim Rudakov, Henri Aalto, Ville Koski, Aldayr Hernández, Matias Rale, Rui Modesto, Florian Krebs, Jerry Voutilainen, Kevin Jansen, Edmund Arko-Mensah and Dražen Bagarić.
The home team had on the bench: Florian Baak, Lucas Kaufmann, Roope Paunio, Saku Heiskanen, Duarte Tammilehto, Elias Äijälä and Otso Koskinen.
Substitutions
Honka made 4 changes: D. Bagaric for O. Koskinen (66′), D. Bagaric for O. Koskinen (66′), M. Rale for L. Kaufmann (77′) and M. Rale for L. Kaufmann (77′).
HJK – Formation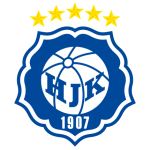 HJK
Substitutes
HJK started with a 3-5-2 line-up (3-5-2).
Toni Koskela played with: Conor Hazard, Miro Tenho, Paulus Arajuuri, Aapo Halme, Casper Terho, Matti Peltola, Nassim Boujellab, Santeri Väänänen, Murilo, Malik Abubakari and Anthony Olusanya.
They had on the bench: Joona Toivio, Santeri Hostikka, Jakob Tånnander, Pyry Soiri, David Browne, Atomu Tanaka and Përparim Hetemaj.
Substitutions
HJK made 4 changes: C. Terho for S. Hostikka (46′), M. Abubakari for P. Hetemaj (46′), Murilo for P. Soiri (46′) and A. Halme for J. Toivio (80′).
Results of the day
These are the results of the day in the Veikkausliiga.​