LAHTI. Haka defeats Lahti 1-0 after O. Whyte scored just 1 goal (78′).
The match was played at the Lahden Stadion stadium in Lahti on Sunday and it started at 4:00 pm local time. The referee was Dennis Antamo with the support of Turkka Valjakka and Simo Mynttinen. The 4th official was Juuso Vuorinen. The weather was clear. The temperature was pleasant at 16.1 degrees Celsius or 60.98 Fahrenheit. The humidity was 53%.​
Match Statistics​
Ball possession
Lahti had a strong ball possession 55% while Haka was struggling with a 45% ball possession.
Attitude and shots
Lahti was more pushing with 74 dangerous attacks and 13 shots of which 4 were on target. Even so, Haka found a way to find the solution to win this match.​
Lahti shot 13 times, 4 on target, 9 off target. On the other side, Haka shot 8 times, 4 on target, 4 off target.
Cards
Lahti received 5 yellow cards (M. Klinga, C. Geoffrey Chinedu, J. Pirttijoki, A. Kabashi and L. Hertsi). Regarding the opposition, Haka received 2 yellow cards (J. Arthur and N. Friberg).
Match Timeline
C. Geoffrey Chinedu
- Yellow
30'
46'
S. Ojala
- sub ->
E. Mastokangas
46'
E. Auvinen
- sub ->
J. Arthur
H. Memolla
- sub ->
K. Kouassivi-Benissan
62'
P. Lampinen
- sub ->
M. Kandji
62'
66'
T. Purme
- sub ->
A. Sihvonen
O. Hanninen
- sub ->
L. Hertsi
84'
A. Heinonen
- sub ->
M. Klinga
84'
Standings
After playing this match, Lahti will stay with 18 points to hold in the 11th place. On the opposite side, Haka will have 37 points to sit in the 4th place.
Next matches
Lahti – Formation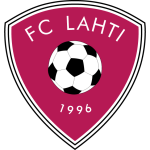 Lahti
Substitutes
Lahti adopted the extremely aggressive line-up (3-4-3).
The manager Mikko Mannila decided to play with the following team: Joona Tiainen, Kevin Kouassivi-Benissan, Juho Pirttijoki, Arian Kabashi, Loorents Hertsi, Matti Klinga, Eemeli Virta, Altin Zeqiri, Dennis Salanović, Geoffrey Chinedu Charles and Macoumba Kandji.
The home team had on the bench: Pyry Lampinen, Arlind Sejdiu, Onni Hänninen, Arttu Heinonen, Antonio Reguero, Hysen Memolla and Martinos Christofi.
Substitutions
Lahti made 4 changes: K. Kouassivi-Benissan for H. Memolla (62′), M. Kandji for P. Lampinen (62′), L. Hertsi for O. Hanninen (84′) and M. Klinga for A. Heinonen (84′).
Haka – Formation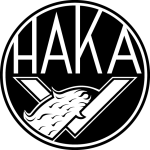 Haka
Substitutes
Also Haka adopted the extremely aggressive line-up (3-4-3).
Teemu Tainio played with: Aatu Hakala, Luiyi de Lucas, Niklas Friberg, Henri Malundama, Jude Arthur, Janne-Pekka Laine, Atte Sihvonen, Elias Mastokangas, Logan Rogerson, Lee Erwin and Oliver Whyte.
These were the players on the bench: Mika Hilander, Eero-Matti Auvinen, Donaldo Açka, Tino Purme, Seth Saarinen, Salomo Ojala and Anthony Herbert.
Substitutions
Haka made 4 changes: E. Mastokangas for S. Ojala (46′), J. Arthur for E. Auvinen (46′), A. Sihvonen for T. Purme (66′) and O. Whyte for D. Acka (81′).
Results of the day
These are the results of the day in the Veikkausliiga.​