HELSINKI. Oulu prevails over HIFK 6-1 after playing a incredible match. Oulu capitalized on its better ball possession (57%).
The match was played at the Bolt Arena stadium in Helsinki on Sunday and it started at 4:00 pm local time. The referee was Joni Hyytiä with the assistance of Christian De Casseres and Arttu Kuukasjärvi. The 4th official was Mohammad Al Emara. The weather was cloudy. The temperature was pleasant at 15.7 degrees Celsius or 60.3 Fahrenheit. The humidity was 55%.​
Match Statistics​
Ball possession
Oulu had a strong ball possession 57% while HIFK was struggling with a 43% ball possession.
Attitude and shots
Oulu had a more offensive attitude with 60 dangerous attacks and 16 shots of which 8 were on target. This is one of the reasons why Oulu won the match.​
HIFK shot 13 times, 4 on target, 9 off target. Talking about the opposition, Oulu shot 16 times, 8 on target, 8 off target.
Cards
HIFK received 3 yellow cards (D. Klinkenberg, M. Tainio and G. Sotelo). Talking about the opposition, Oulu didn't receive any yellow card.
Match Timeline
9'
R. Karjalainen
(goal)
O. Liimatta
54'
R. Karjalainen
(goal)
O. Liimatta
E. Markkanen
- sub ->
M. Bakare
61'
64'
I. Sekajja
- sub ->
N. Jokelainen
64'
A. Kabashi
- sub ->
M. Breitenmoser
E. Puro
- sub ->
R. Eremenko
68'
J. Halme
- sub ->
O. Kangaslahti
68'
75'
M. Lopez
- sub ->
R. Karjalainen
75'
R. Floro
- sub ->
Luquinhas
84'
S. Anini
- sub ->
O. Liimatta
Standings
After this match, HIFK will stay with 9 points to remain in the 12th place. On the other side, Oulu will have 30 points to remain in the 7th place.
Next matches
HIFK – Formation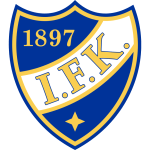 HIFK
Substitutes
HIFK started with a 3-5-2 line-up (3-5-2).
The manager Mika-Matti Paatelainen decided to play with the following team: Ramilson Almeida, Guillermo Sotelo, Stale Steen Saethre, Daan Klinkenberg, Ifeanyi Ani, Roman Eremenko, Maximus Tainio, Jusif Ali, Sávio Roberto, Oliver Kangaslahti and Michael Bakare.
The home team had on the bench: Felix Ferahyan, Jukka Halme, Eero Markkanen, Didis Lutumba-Pitah, Jesse Nikki, Eetu Puro and David Onyeanula.
Substitutions
HIFK made 3 changes: M. Bakare for E. Markkanen (61′), R. Eremenko for E. Puro (68′) and O. Kangaslahti for J. Halme (68′).
Oulu – Formation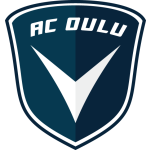 Oulu
Substitutes
Oulu started with a aggressive line-up (4-3-3).
Ricardo Duarte played with: Calum Ward, Riku Selander, Rafinha, Mehdi Hetemaj, Noah Pallas, Magnus Breitenmoser, Jere Kallinen, Otso Liimatta, Rasmus Karjalainen, Lucas Morais and Niklas Jokelainen.
They had on the bench: Juhani Pennanen, Michael López, Ibra Sekajja, Sandro Embaló, Armend Kabashi, Samuel Anini Jr. and Rafael Floro.
Substitutions
Oulu made 5 changes: M. Breitenmoser for A. Kabashi (64′), N. Jokelainen for I. Sekajja (64′), R. Karjalainen for M. Lopez (75′), Luquinhas for R. Floro (75′) and O. Liimatta for S. Anini (84′).
Results of the day
These are the results of the day in the Veikkausliiga.​