ÅLAND. Mariehamn prevails over SJK with a 2-0 win with a penalty scored by J. Owoeri (14′) and a goal from A. Ngamba (23′).
The match was played at the Wiklöf Holding Arena konstgräs stadium in Åland on Sunday and it started at 3:00 pm local time. The referee was Antti Munukka with the assistance of Erik Hyoty and Antti Kemppinen. The 4th official was Joona Manninen. The weather was cloudy. The temperature was pleasant at 23.5 degrees Celsius or 74.23 Fahrenheit. The humidity was 92%.​
Match Statistics​
The overall ball possession was identical with both teams controlling the ball for 50% of the time.
Ball possession
None of the teams had a clear upper hand in terms of ball possession. Mariehamn was in possession of the ball for 0% of the time vs. SJK that controlled the ball for 0% of the time.
Attitude and shots
SJK was putting more pressure with 78 dangerous attacks and 10 shots of which 5 were on target. Nevertheless, Mariehamn succeeded in find the solution to win this encounter.​
Mariehamn shot 11 times, 5 on target, 6 off target. Talking about the opposition, SJK shot 10 times, 5 on target, 5 off target.
Cards
Mariehamn received 1 yellow card (T. Lahti). On the other side, SJK received 2 yellow cards (B. Diallo and J. Dunwoody).
Also, SJK didn't finish the match with 11 players after M. Hetemaj (SJK) was sent off after receiving a straight red card in the (8′).
Match Timeline
10'
Bradley Diallo
- sub ->
T. Kaukua
Alvaro Ngamba
(goal)
M. Abubakari
23'
61'
Babacar Fati
- sub ->
F. Aspegren
61'
Jake Dunwoody
- sub ->
N. Laine
75'
Samson Ebuka Obioha
- sub ->
B. Diallo
Jiri Nissinen
- sub ->
M. Olawale
90'
Standings
After this encounter, Mariehamn will have 24 points to sit in the 9th place. Regarding the opposition, SJK will stay with 31 points to sit in the 6th place.
Next matches
Mariehamn – Formation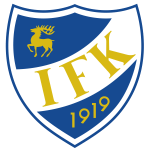 Mariehamn
Substitutes
Mariehamn adopted the aggressive line-up (4-3-3).
The manager Daniel Norrmen (Ahnstrom) decided to play with the following team: Elmo Henriksson, Albin Granlund, Timi Lahti, Jean-Christophe Coubronne, Mikko Sumusalo, Alvaro Ngamba, Mohammed Abubakari, Jamie Hopcutt, Robin Sid, John Owoeri and Olawale Muhamed Tehe.
The home team had on the bench: Yann Fillion, Baba Mensah, De, Vahid Hambo, Joakim Latonen, Jiri Nissinen and Patrik Raitanen.
Substitutions
Mariehamn made 5 changes: R. Sid for De (46′), J. Hopcutt for J. Latonen (62′), J. Owoeri for V. Hambo (80′), M. Olawale for J. Nissinen (90′) and M. Olawale for J. Nissinen (90′).
SJK – Formation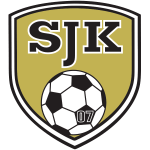 SJK
Substitutes
Also SJK adopted the aggressive line-up (4-3-3).
Joaquín Gómez played with: Jesse Öst, Felipe Aspegren, Matias Vainionpää, Mehmet Hetemaj, Kingsley Ofori, Nooa Laine, Moshtagh Yaghoubi, Pyry Hannola, Tuomas Kaukua, Jake Jervis and Diego Rojas.
The following players were sitting on the bench: Babacar Fati, Josepablo Monreal, Jake Dunwoody, Bradley Diallo, Pablo Andrade, Samson Ebuka Obioha and Markus Uusitalo.
Substitutions
SJK made 4 changes: T. Kaukua for B. Diallo (10′), F. Aspegren for B. Fati (61′), N. Laine for J. Dunwoody (61′) and B. Diallo for S. E. Obioha (75′).
Results of the day
These are the results of the day in the Veikkausliiga.​