MLADá BOLESLAV. Mladá Boleslav was able to clinch a draw against Slovácko with a late goal from L. Krobot scored in the (90′) after Slovácko got a lead with a goal from M. Doski (45′). Mladá Boleslav was not able to win even if it was better in terms of ball possession (57%)
The match was played at the Lokotrans Aréna stadium in Mladá Boleslav on Sunday and it started at 4:00 pm local time. The referee was Dominik Starý with the assistance of Dan Vodrazka and Milan Vyhnanovský. The 4th official was Michael Kvítek. The weather was cloudy. The temperature was pleasant at 16.5 degrees Celsius or 61.77 Fahrenheit. The humidity was 68%.​
Match Statistics​
Shots
14

Total

6

6

On Target

1

8

Off Target

5

0

Shots blocked

0
127

Attack

83

93

Dangerous attack

45

0

Ball safe​

0
0

Penalties

0

8

Corners

2
Fouls
2

Yellow Cards

1

0

Double Yellow

0

0

Red Card

0
Other
Ball possession
Mladá Boleslav had a superior ball possession 57% while Slovácko was struggling with a 43% ball possession.
Attitude and shots
Mladá Boleslav was more pushing with 93 dangerous attacks and 14 shots of which 6 were on target. Notwithstanding, that was not enough Mladá Boleslav to win the match​.
Mladá Boleslav shot 14 times, 6 on target, 8 off target. On the opposite side, Slovácko shot 6 times, 1 on target, 5 off target.
Cards
Mladá Boleslav received 2 yellow cards (L. Masek and O. Karafiat). On the other side, Slovácko received 1 yellow card (V. Sinyavskiy).
Match Timeline
45'
M. Doski
(goal)
P. Brandner
56'
P. Reinberk
- sub ->
D. Holzer
57'
M. Havlik
- sub ->
M. Travnik
S. Dancak
- sub ->
L. Masek
62'
L. Krobot
- sub ->
U. Ekpai
67'
69'
O. Mihalik
- sub ->
F. Vecheta
69'
M. Petrzela
- sub ->
P. Brandner
85'
M. Kadlec
- sub ->
V. Sinyavskiy
J. Skalak
- sub ->
D. Marecek
85'
Standings
After playing this match, Mladá Boleslav will have 9 points like Baník Ostrava and Teplice to hold in the 10th place. Talking about the opposition, Slovácko will have 10 points to hold in the 8th place.
Next matches
In the next match in the Fortuna Liga, Mladá Boleslav will host Sigma Olomouc on the 1st of October with a 11-9 head to head stats in favor of Mladá Boleslav (13 draws).
Slovácko will host Bohemians 1905 on the 8th of October with a 11-8 head to head record in favor of Slovácko (8 draws).
Mladá Boleslav – Formation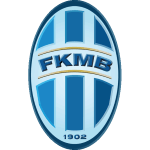 Mladá Boleslav
Substitutes
Mladá Boleslav started with a 3-4-1-2 line-up (3-4-1-2).
The manager Pavel Hoftych decided to play with the following team: Jan Seda, Marek Suchý, Ondrej Karafiat, David Šimek, Ubong Ekpai, Marek Matějovský, Daniel Mareček, Jakub Fulnek, Lukas Masek, David Pech and Tomáš Ladra.
The home team had on the bench: Vojtech Stransky, Denis Donát, Radek Látal, Jiří Skalák, Patrik Žitný, Petr Mikulec, Ladislav Krobot and Samuel Dancak.
Substitutions
Mladá Boleslav made 4 changes: L. Masek for S. Dancak (62′), U. Ekpai for L. Krobot (67′), T. Ladra for P. Zitny (85′) and D. Marecek for J. Skalak (85′).
Slovácko – Formation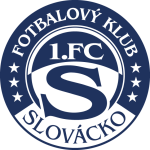 Slovácko
Substitutes
Slovácko started with an extremely aggressive line-up (3-4-3).
Martin Svědík played with: Tomáš Fryšták, Merchas Doski, Stanislav Hofmann, Patrik Šimko, Vlasiy Sinyavskiy, Vlastimil Danicek, Vladislav Levin, Daniel Holzer, Michal Trávník, Filip Vecheta and Patrik Brandner.
These were the players on the bench: Michal Kohút, Filip Nguyen, Ondřej Mihálik, Libor Kozák, Petr Reinberk, Michal Kadlec, Marek Havlík, Jan Kalabiska and Milan Petržela.
Substitutions
Slovácko made 5 changes: D. Holzer for P. Reinberk (56′), M. Travnik for M. Havlik (57′), F. Vecheta for O. Mihalik (69′), P. Brandner for M. Petrzela (69′) and V. Sinyavskiy for M. Kadlec (85′).
Results of the day
These are the results of the day in the Fortuna Liga.​