JABLONEC NAD NISOU. Jablonec was after all too good for Hradec Králové with the goal of V. Sejk (50′), J. Martinec (68′) and J. Chramosta (80′).
The match was played at the Stadion Střelnice stadium in Jablonec nad Nisou on Sunday and it started at 4:00 pm local time. The referee was Tomáš Batík assisted by Ivo Nádvorník and Marek Podaný. The 4th official was Stanislav Volek. The weather was cloudy. The temperature was cold at 14 degrees Celsius or 57.16 Fahrenheit. The humidity was 87%.​
Match Statistics​
Shots
11

Total

12

6

On Target

8

5

Off Target

4

0

Shots blocked

0
98

Attack

96

69

Dangerous attack

78

0

Ball safe​

0
0

Penalties

0

8

Corners

6
Fouls
1

Yellow Cards

1

0

Double Yellow

0

0

Red Card

0
Other
Ball possession
None of the teams had a clear upper hand in terms of ball possession. Jablonec was in possession of the ball for 49% of the time vs. Hradec Králové that controlled the ball for 51% of the time.
Attitude and shots
Hradec Králové had a more offensive attitude with 78 dangerous attacks and 12 shots of which 8 were on target. Nonetheless, Jablonec succeeded in find the solution to win this match.​
Jablonec shot 11 times, 6 on target, 5 off target. On the opposite side, Hradec Králové shot 12 times, 8 on target, 4 off target.
Cards
Jablonec received 1 yellow card (D. Houska). Talking about the opposition, Hradec Králové received 1 yellow card (J. Rada).
Match Timeline
Jakub Martinec
(goal)
P. Sulc
68'
69'
Petr Kodes
- sub ->
M. Trusa
71'
Matej Koubek
- sub ->
F. Kubala
79'
Petr Rybicka
- sub ->
D. Vasulin
Jan Chramosta
(goal)
D. Houska
80'
Davis Ikaunieks
- sub ->
V. Sejk
86'
Daniel Soucek
- sub ->
P. Sulc
89'
Standings
After playing this match, Jablonec will have 7 points like Sigma Olomouc and Zlín to hold in the 13th place. Regarding the opposition, Hradec Králové will stay with 13 points like Sparta Praha and Zbrojovka Brno to remain in the 6th place.
Next matches
In the next match in the Fortuna Liga, Jablonec will play away against Slovácko on the 18th of September with a 13-5 head to head statistic in favor of Jablonec (12 draws).
Hradec Králové will play away agasint Sparta Praha on the 1st of October with a 9-2 head to head record in favor of Sparta Praha (1 draw).
Jablonec – Formation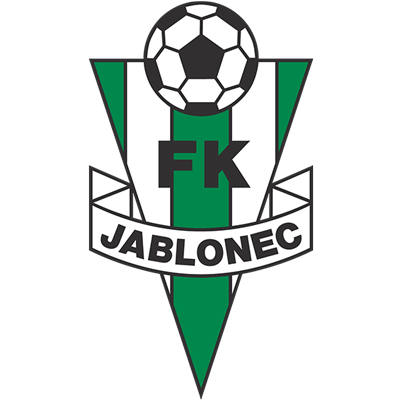 Jablonec
Substitutes
Jablonec started with a christmas tree line-up (4-3-2-1).
The manager David Horejs decided to play with the following team: Jan Hanus, Pavel Šulc, Jakub Martinec, David Heidenreich, Matěj Polidar, Miloš Kratochvíl, Joshua Akpudje, Jan Krob, David Houska, Václav Sejk and Jan Chramosta.
The home team had on the bench: Daniel Souček, V. Patrák, Michal Surzyn, Adam Richter, Dāvis Ikaunieks, Jakub Považanec and David Stepanek.
Substitutions
Jablonec made 3 changes: J. Chramosta for V. Patrak (82′), V. Sejk for D. Ikaunieks (86′) and P. Sulc for D. Soucek (89′).
Hradec Králové – Formation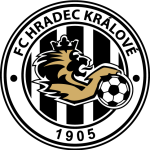 Hradec Králové
Substitutes
Hradec Králové started with a 3-4-2-1 line-up (3-4-2-1).
Miroslav Koubek played with: Michal Reichl, Vojtech Smrz, Jakub Kucera, Jakub Klíma, Adam Gabriel, Ondřej Ševčík, Jakub Rada, František Čech, Matej Trusa, Daniel Vasulin.
The following players were sitting on the bench: Matěj Koubek, Patrik Vízek, J. Kosař, Michal Leibl, Pavel Dvorak, Petr Kodes, Petr Rybicka and M. Koubek.
Substitutions
Hradec Králové made 4 changes: J. Kucera for P. Dvorak (69′), M. Trusa for P. Kodes (69′), F. Kubala for M. Koubek (71′) and D. Vasulin for P. Rybicka (79′).
Results of the day
These are the results of the day in the Fortuna Liga.​