KAISERSLAUTERN. Kaiserslautern and Darmstadt 98 went through a rollercoaster before drawing 3-3.
The match was played at the Fritz-Walter-Stadion stadium in Kaiserslautern on Sunday and it started at 1:30 pm local time. The referee was Marco Fritz with the collaboration of Dominik Schaal and Marc-Philipp Eckermann. The 4th official was Benedikt Kempkes. The weather was cloudy. The temperature was pleasant at 20.6 degrees Celsius or 69.13 Fahrenheit. The humidity was 38%.​
Match Statistics​
Shots
14

Total

9

9

On Target

4

5

Off Target

5

1

Shots blocked

0
93

Attack

135

34

Dangerous attack

49

86

Ball safe​

93
1

Penalties

1

3

Corners

0

3

Off Sides

1
Fouls
13

Total

18

1

Yellow Cards

3

0

Double Yellow

0

0

Red Card

0
Other
Ball possession
The ball possession was not so different. Kaiserslautern was in possession of the ball for 46% of the time vs. Darmstadt 98 that controlled the ball for 54% of the time.
Attitude and shots
Darmstadt 98 had a more offensive attitude with 49 dangerous attacks and 9 shots of which 4 were on target. Nonetheless, that was not enough Darmstadt 98 to win the match​.
Kaiserslautern shot 14 times, 9 on target, 5 off target. Regarding the opposition, Darmstadt 98 shot 9 times, 4 on target, 5 off target.
Cards
Kaiserslautern received 1 yellow card (A. Luthe). Regarding the opposition, Darmstadt 98 received 3 yellow cards (F. Schnellhardt, M. Schuhen and A. Seydel).
Match Timeline
K. Redondo
- sub ->
D. Hanslik
45'
R. Bormuth
- sub ->
J. Niehues
64'
M. Wunderlich
- sub ->
J. Zimmer
64'
K. Redondo
(goal)
B. Tomiak
74'
78'
M. Warming
- sub ->
M. Mehlem
K. Redondo
(goal)
M. Ritter
87'
88'
A. Seydel
- sub ->
T. Kempe
L. Bunning
- sub ->
P. Klement
90'
90'
A. Seydel
(goal)
F. Holland
Standings
After this match, Kaiserslautern will have 13 points to remain in the 7th place. Regarding the opposition, Darmstadt 98 will have 15 points like Heidenheim to hold in the 4th place.
Next matches
In the next match in the 2. Bundesliga, Kaiserslautern will host Karlsruher SC on the 8th of November with a 4-2 head to head stats in favor of Kaiserslautern (6 draws).
Darmstadt 98 will play away agasint SpVgg Greuther Fürth on the 28th of May with a 4-3 head to head statistic in favor of SpVgg Greuther Fürth (4 draws).
Kaiserslautern – Formation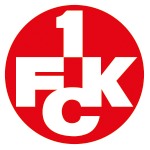 Kaiserslautern
Substitutes
Kaiserslautern started with a 4-2-3-1 line-up (4-2-3-1).
The manager Dirk Schuster decided to play with the following team: Andreas Luthe (5.9), Jean Zimmer (6.1), Boris Tomiak (7.0), Kevin Kraus (6.8), Erik Durm (6.5), Marlon Ritter (7.4), Julian Niehues (6.8), Philipp Hercher (6.6), Philipp Klement (7.5), Daniel Hanslik (6.5) and Terrence Boyd (7.4).
The home team had on the bench: Lars Bünning, Hendrick Zuck (7.1), Robin Bormuth (6.8), Lex-Tyger Lobinger, Hikmet Çiftçi, Mike Wunderlich (7.0), Kenny Prince Redondo (7.8), Dominik Schad and Avdo Spahić.
Substitutions
Kaiserslautern made 5 changes: E. Durm for H. Zuck (45′), D. Hanslik for K. Redondo (45′), J. Niehues for R. Bormuth (64′), J. Zimmer for M. Wunderlich (64′) and P. Klement for L. Bunning (90′).
Best player: Kenny Prince Redondo​
The player that probably impressed the most for Kaiserslautern was Kenny Prince Redondo.
His rating is (7.8) with 2 goals, 6 passes (83% accurate) and 0 key passes. He performed 3 crosses.
His performance was remarkable also because he started the match from the bench before entering the filed in the 45′.
Darmstadt 98 – Formation
Darmstadt 98
Substitutes
Darmstadt 98 started with a 3-4-1-2 line-up (3-4-1-2).
Torsten Lieberknecht played with: Marcel Schuhen (6.6), Patric Pfeiffer (7.2), Klaus Gjasula (7.0), Christoph Zimmermann (6.4), Matthias Bader (6.2), Tobias Kempe (7.3), Fabian Schnellhardt (6.6), Fabian Holland (7.2), Marvin Mehlem (6.9), Braydon Manu (6.6) and Phillip Tietz (7.4).
These were the players on the bench: Fabio Torsiello, Frank Ronstadt, Aaron Seydel (7.1), Magnus Warming (6.1), Jannik Müller, Yassin Ben Balla, Emir Karić, Clemens Riedel and Alexander Brunst.
Substitutions
Darmstadt 98 made 2 changes: M. Mehlem for M. Warming (78′) and T. Kempe for A. Seydel (88′).
Best player: Phillip Tietz​
The most impressive player for Darmstadt 98 was Phillip Tietz.
His rating is (7.4) with 1 goal, 24 passes (75% accurate) and 0 key passes. He was won 7 duels out of 14.
Results of the day
These are the results of the day in the 2. Bundesliga.​