CAROUGE. Servette prevailed over Zürich.
J. Okita received a red card (72′)​. This double yellow card was one of the reason why Zürich lost the match.
The match was played at the Stade de Genève stadium in Carouge on Sunday and it started at 2:15 pm local time. The referee was Fedayi San assisted by Jan Köbeli and Didier Dubrit. The 4th official was Maxime Odiet. The weather was cloudy. The temperature was pleasant at 23.4 degrees Celsius or 74.19 Fahrenheit. The humidity was 40%.​
Match Statistics​
Ball possession
None of the teams was particularly dominant in terms of ball possession. Servette was in possession of the ball for 54% of the time vs. Zürich that controlled the ball for 46% of the time.
Attitude and shots
Servette was putting more pressure with 49 dangerous attacks and 10 shots of which 5 were on target. This is one of the reasons why Servette won the match​.
Servette shot 10 times, 5 on target, 5 off target. Regarding the opposition, Zürich shot 9 times, 5 on target, 4 off target.
Cards
Servette received 2 yellow cards (E. Crivelli and D. Douline). On the opposite side, Zürich received 3 yellow cards (J. Okita, N. Boranijasevic and F. Aliti).
Also, Zürich didn't finish the match with 11 players after J. Okita (Zürich) was sent off after receiving a second yellow card (72′).
Match Timeline
T. Cognat
(goal)
M. Stevanovic
3'
D. Kutesa
- sub ->
T. Cognat
63'
E. Crivelli
- sub ->
P. Pflucke
63'
74'
D. Avdijaj
- sub ->
A. Marchesano
T. Valls
- sub ->
A. Antunes
76'
B. Fofana
- sub ->
R. Rodelin
76'
81'
F. Rohner
- sub ->
T. Aiyegun
Standings
After this encounter, Servette will have 17 points like Young Boys to remain in the 2nd place. Talking about the opposition, Zürich will stay with 2 points like Winterthur to sit in the 9th place.
Next matches
In the next match in the Super League, Servette will play away with Lugano on the 2nd of October with a 6-1 head to head record in favor of Lugano (6 draws).
Zürich will play away agasint Grasshopper on the 1st of October with a 29-16 head to head in favor of Zürich (11 draws).
Servette – Formation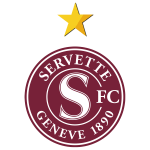 Servette
Substitutes
Servette started with a aggressive line-up (4-3-3).
The manager Alain Geiger decided to play with the following team: Jeremy Frick (6.5), Moritz Bauer (7.1), Nicolas Vouilloz (7.1), Yoan Severin (6.9), Gaël Clichy (6.2), Alexis Antunes (6.2), David Douline (6.8), Timothé Cognat (8.0), Miroslav Stevanović (7.0), Ronny Rodelin (6.6) and Patrick Pflücke (6.8).
The home team had on the bench: Edin Omeragic, Steve Rouiller, Diogo Monteiro, Boubacar Fofana (6.8), Sidiki Camara, Théo Magnin, Dereck Kutesa (6.6), Enzo Crivelli (7.0) and Theo Valls (7.8).
Servette could not rely on the presence of D. Kutesa (injured).
Substitutions
Servette made 4 changes: T. Cognat for D. Kutesa (63′), P. Pflucke for E. Crivelli (63′), A. Antunes for T. Valls (76′) and R. Rodelin for B. Fofana (76′).
Best player: Timothé Cognat​
The most impressive player for Servette was Timothé Cognat.
His rating is (8.0) with 1 goal, 22 passes (72% accurate) and 1 key pass. He was won 4 duels out of 9.
Zürich – Formation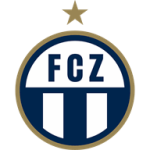 Zürich
Substitutes
Zürich started with a 4-2-3-1 line-up (4-2-3-1).
Franco Foda played with: Yanick Brecher (6.2), Nikola Boranijašević (6.3), Lindrit Kamberi (6.6), Karol Mets (6.6), Fidan Aliti (6.2), Cheick Oumar Conde (6.4), Ole Selnaes (7.1), Jonathan Okita (8.3), Antonio Marchesano (6.1), Adrián Guerrero (6.4) and Tosin Aiyegun (6.6).
They had on the bench: Fabian Rohner (6.3), Bećir Omeragić, Živko Kostadinović, Bledian Krasniqi, Blerim Džemaili, Mirlind Kryeziu, Bogdan V'Yunnik, Ivan Santini and Donis Avdijaj (6.2).
Substitutions
Zürich made 2 changes: A. Marchesano for D. Avdijaj (74′) and T. Aiyegun for F. Rohner (81′).
Best player: Jonathan Okita​
The player that probably impressed the most for Zürich was Jonathan Okita.
His rating is (8.3) with 2 goals, 25 passes (80% accurate) and 2 key passes. He was won 4 duels out of 7. He performed 1 cross.
Results of the day
These are the results of the day in the Super League.​