SUNDSVALL. Elfsborg conquers GIF Sundsvall 2-0 after M. Baidoo scores 2 goals.
The match was played at the NP3 Arena stadium in Sundsvall on Sunday and it started at 3:00 pm local time. The referee was Kaspar Sjöberg with the assistance of Simon Kristensson and Andreas Svensson. The 4th official was Martin Strömbergsson. The weather was cloudy. The temperature was pleasant at 16.1 degrees Celsius or 60.96 Fahrenheit. The humidity was 67%.​
Match Statistics​
Shots
7

Total

20

2

On Target

7

5

Off Target

13

1

Shots blocked

3
85

Attack

128

64

Dangerous attack

55

97

Ball safe​

116
0

Penalties

1

3

Corners

7

1

Off Sides

3
Fouls
1

Total

0

3

Yellow Cards

1

0

Double Yellow

0

0

Red Card

0
Other
Ball possession
Elfsborg had a strong ball possession 60% while GIF Sundsvall was struggling with a 40% ball possession.
Attitude and shots
GIF Sundsvall was more aggressive with 64 dangerous attacks and 7 shots of which 2 were on target. Anyhow, Elfsborg managed to find the solution to win this contest.​
GIF Sundsvall shot 7 times, 2 on target, 5 off target. On the opposite side, Elfsborg shot 20 times, 7 on target, 13 off target.
Cards
GIF Sundsvall received 3 yellow cards (A. Blomqvist, M. Burman and Gabriel Castro). Talking about the opposition, Elfsborg received 1 yellow card (J. Larsson).
Match Timeline
L. Nåvik
- sub ->
P. Pichkah
46'
T. Stenshagen
- sub ->
F. Lasso
46'
Gabriel Castro
- sub ->
D. Olsson
46'
J. Corona
- sub ->
R. Damus
67'
69'
J. Ondrejka
- sub ->
J. Okkels
69'
R. Alm
- sub ->
A. Bernhardsson
M. Burman
- sub ->
R. Lundström
81'
Standings
After this match, GIF Sundsvall will stay with 10 points to sit in the 16th place. On the other side, Elfsborg will have 30 points to remain in the 9th place.
Next matches
In the next match in the Allsvenskan, GIF Sundsvall will host IFK Göteborg on the 9th of October with a 11-3 head to head statistic in favor of IFK Göteborg (3 draws).
Elfsborg will play away agasint IFK Göteborg on the 3rd of October with a 10-9 head to head in favor of Elfsborg (16 draws).
GIF Sundsvall – Formation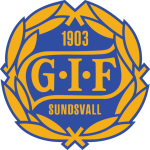 GIF Sundsvall
Substitutes
GIF Sundsvall started with a 3-5-2 line-up (3-5-2).
The manager Brian Clarhaut decided to play with the following team: Andreas Andersson (7.1), Alexander Blomqvist (6.9), Forrest Lasso (6.1), Rasmus Lindkvist (6.8), Robert Lundstrom (6.8), Erik Andersson (6.2), Peter Makrillos (6.2), Paya Pichkah (6.5), Dennis Olsson (6.2), Pontus Engblom (6.2) and Ronaldo Damus (6.5).
The home team had on the bench: Ludvig Nåvik (6.4), Joe Corona (6.5), Oscar Jonsson, Teodor Stenshagen (7.0), Marcus Burman (6.6) and Gabriel Castro (6.6).
Substitutions
GIF Sundsvall made 5 changes: P. Pichkah for L. Nåvik (46′), F. Lasso for T. Stenshagen (46′), D. Olsson for Gabriel Castro (46′), R. Damus for J. Corona (67′) and R. Lundström for M. Burman (81′).
Best player: Andreas Andersson​
The player that probably impressed the most for GIF Sundsvall was the goalkeeper: Andreas Andersson. His rating is 7.10. He performed 6 saves.
Elfsborg – Formation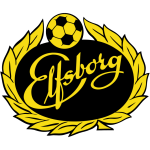 Elfsborg
Substitutes
Elfsborg started with a aggressive line-up (4-3-3).
Jimmy Thelin played with: Hákon Rafn Valdimarsson (6.9), Johan Larsson (6.8), Leo Väisänen (7.4), Sebastian Holmén (7.5), Simon Strand (7.3), Noah Söderberg (7.4), André Rømer (7.0), Michael Baidoo (8.1), Alexander Bernhardsson (7.1), Per Frick (7.3) and Jeppe Okkels (7.4).
These were the players on the bench: Jacob Ondrejka (7.1), Besfort Zeneli, Tim Rönning, Rasmus Alm (6.5), Timothy Ouma, Ahmed Qasem and Oscar Aga (6.4).
Substitutions
Elfsborg made 3 changes: P. Frick for O. Aga (63′), J. Okkels for J. Ondrejka (69′) and A. Bernhardsson for R. Alm (69′).
Best player: Michael Baidoo​
The most impressive player for Elfsborg was Michael Baidoo.
His rating is (8.1) with 2 goals, 32 passes (93% accurate) and 4 key passes. He was won 2 duels out of 6. He hit the woodwork once times.
Results of the day
These are the results of the day in the Allsvenskan.​