https://www.youtube.com/watch?v=MFORDFoe25M
VILA DO CONDE. Sporting Braga prevailed over Rio Ave.
The match was played at the Estádio do Rio Ave Futebol Clube stadium in Vila do Conde on Sunday and it started at 8:30 pm local time. The referee was Luis Miguel Branco Godinho with the collaboration of Rui Teixeira and Pedro Mota. The 4th official was Pedro Miguel Torres Ramalho. The weather was clear. The temperature was pleasant at 21.8 degrees Celsius or 71.19 Fahrenheit. The humidity was 88%.​
Match Statistics​
Shots
16

Total

23

5

On Target

10

11

Off Target

13

4

Shots blocked

4
124

Attack

104

47

Dangerous attack

32

90

Ball safe​

98
0

Penalties

0

7

Corners

8

2

Off Sides

2
Fouls
11

Total

9

1

Yellow Cards

1

0

Double Yellow

0

0

Red Card

0
Other
Ball possession
None of the teams had a clear upper hand in terms of ball possession. Rio Ave was in possession of the ball for 49% of the time vs. Sporting Braga that controlled the ball for 51% of the time.
Attitude and shots
Rio Ave was putting more pressure with 47 dangerous attacks and 16 shots of which 5 were on target. Notwithstanding, Sporting Braga managed to find the solution to win this match.​
Rio Ave shot 16 times, 5 on target, 11 off target. Talking about the opposition, Sporting Braga shot 23 times, 10 on target, 13 off target.
Cards
Rio Ave received 1 yellow card (J. Ferreira). On the opposite side, Sporting Braga received 1 yellow card (Fabiano Silva).
Match Timeline
J. Ferreira
- sub ->
Costinha
46'
V. Paulo
- sub ->
R. Pantalon
46'
E. Boateng
- sub ->
Fabio Ronaldo
62'
V. Gomes
- sub ->
A. Oudrhiri
79'
83'
A. Castro
- sub ->
I. Medeiros
Standings
After playing this match, Rio Ave will stay with 5 points like Vizela to remain in the 14th place. On the opposite side, Sporting Braga will have 16 points to sit in the 2nd place.
Next matches
In the next match in the Liga Portugal, Rio Ave will play away with Gil Vicente on the 17th of September with a 8-5 head to head stats in favor of Rio Ave (4 draws).
Sporting Braga will host Vizela on the 18th of September with a 3-1 head to head record in favor of Sporting Braga (0 draws).
Rio Ave – Formation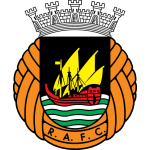 Rio Ave
Substitutes
Rio Ave started with a 3-5-2 line-up (3-5-2).
The manager Luís Carlos Batalha Freire decided to play with the following team: Jhonatan (7.8), Renato Pantalon (6.6), Aderllan Santos (7.2), Miguel Nóbrega (6.2), Costinha (6.1), Joca Fernandes (6.6), Amine Oudrhiri (6.6), Gonçalo Rodrigues (7.0), Pedro Amaral (6.8), Aziz (8.8) and Fábio Ronaldo (6.4).
The home team had on the bench: Ukra, Emmanuel Boateng (7.1), Leonardo Ruiz, Patrick William, Magrão, Vítor Gomes (6.8), João Ferreira (6.4), Paulo Vitor (7.3) and Miguel Baeza (6.4).
Substitutions
Rio Ave made 5 changes: Costinha for J. Ferreira (46′), R. Pantalon for V. Paulo (46′), Fabio Ronaldo for E. Boateng (62′), Joca for M. Baeza (62′) and A. Oudrhiri for V. Gomes (79′).
Best player: Aziz​
The most impressive player for Rio Ave was Aziz.
His rating is (8.8) with 1 goal, 23 passes (69% accurate) and 2 key passes. He was won 4 duels out of 8. He performed 2 crosses.
Sporting Braga – Formation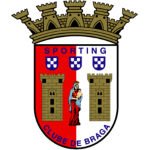 Sporting Braga
Substitutes
Sporting Braga started with a conservative line-up (4-4-2).
Artur Jorge Torres Gomes Araújo Amorim played with: Matheus (6.4), Fabiano Silva (6.8), Vítor Tormena (6.8), Bruno Rodrigues (6.4), Nuno Sequeira (6.7), Iuri Medeiros (7.9), Mutassim Al Musrati (7.4), André Horta (7.0), Ricardo Horta (8.6), Simon Banza (6.3) and Vitinha (7.1).
They had on the bench: Rodrigo Gomes, Diego Lainez, Paulo Oliveira, Cristian Borja (6.1), André Castro (6.5), Álvaro Djaló, Tiago Sá, Abel Ruíz (6.7) and Uroš Račić (7.1).
Substitutions
Sporting Braga made 5 changes: Vitinha for A. Djalo (59′), A. Horta for U. Racic (59′), S. Banza for A. Ruiz (75′), Sequeira for C. Borja (83′) and I. Medeiros for A. Castro (83′).
Best player: Ricardo Horta​
As per our analysis, the most impressive player for Sporting Braga was Ricardo Horta.
His rating is (8.6) with 1 goal, 36 passes (80% accurate) and 5 key passes. He was won 5 duels out of 6. He performed 3 crosses. He hit the woodwork once times.
Results of the day
These are the results of the day in the Liga Portugal.​