RENNES. Rennes wipes out Auxerre 5-0 with goals of K. Sulemana (3′), A. Gouiri (60′), M. Terrier (68′), F. Tait (79′) and M. Abline (85′).
The match was played at the Roazhon Park stadium in Rennes on Sunday and it started at 5:05 pm local time. The referee was Thomas Léonard who was helped by Christophe Mouysset and Alexandre Viala. The 4th official was Romain Perpinan. The weather was clear. The temperature was hot at 25.7 degrees Celsius or 78.28 Fahrenheit. The humidity was 47%.​
Match Statistics​
Ball possession
The ball possession was not so different. Rennes was in possession of the ball for 48% of the time vs. Auxerre that controlled the ball for 52% of the time.
Attitude and shots
Auxerre was putting more pressure with 48 dangerous attacks and 9 shots of which 1 were on target. Nonetheless, Rennes found a way to find the solution to win this encounter.​
Rennes shot 11 times, 8 on target, 3 off target. On the opposite side, Auxerre shot 9 times, 1 on target, 8 off target.
Cards
Rennes received 1 yellow card (J. Rodon). On the opposite side, Auxerre didn't receive any yellow card.
Match Timeline
C. Ugochukwu
- sub ->
B. Santamaria
13'
F. Tait
- sub ->
K. Sulemana
46'
64'
G. Perrin
- sub ->
M. Autret
68'
G. Hein
- sub ->
L. Sinayoko
B. Meling
- sub ->
M. Terrier
74'
75'
R. Dugimont
- sub ->
M. Niang
75'
Y. M\'Changama
- sub ->
B. Toure
M. Abline
- sub ->
A. Truffert
83'
Standings
After playing this match, Rennes will have 11 points like Monaco to sit in the 6th place. On the opposite side, Auxerre will stay with 7 points like Troyes to hold in the 14th place.
Next matches
In the next match in the Ligue 1, Rennes will play away against Olympique Marseille on the 18th of September with a 16-10 head to head in favor of Olympique Marseille (11 draws).
Auxerre will host Brest on the 2nd of October with a 8-4 head to head record in favor of Brest (6 draws).
Rennes – Formation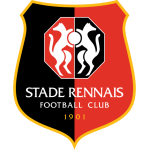 Rennes
Substitutes
Rennes started with a conservative line-up (4-4-2).
The manager Bruno Génésio decided to play with the following team: Steve Mandanda (8.0), Hamari Traore (7.1), Joe Rodon (7.1), Arthur Theate (6.8), Adrien Truffert (7.2), Benjamin Bourigeaud (6.2), Désiré Doué (7.0), Baptiste Santamaria (6.5), Kamaldeen Sulemana (7.2), Amine Gouiri (7.3) and Martin Terrier (8.2).
The home team had on the bench: Doğan Alemdar, Lorenz Assignon, Birger Meling (6.8), Matthis Abline (7.4), Lesley Ugochukwu (6.8), Lovro Majer (7.0), Flavien Tait (7.8), Jeanuel Belocian and Christopher Wooh.
Rennes could not rely on the presence of C. Ugochukwu (injured).
Substitutions
Rennes made 5 changes: B. Santamaria for C. Ugochukwu (13′), K. Sulemana for F. Tait (46′), D. Doue for L. Majer (74′), M. Terrier for B. Meling (74′) and A. Truffert for M. Abline (83′).
Best player: Martin Terrier​
As per our analysis, the most impressive player for Rennes was Martin Terrier.
His rating is (8.2) with 1 goal, 26 passes (65% accurate) and 1 key pass. He was won 8 duels out of 12.
Auxerre – Formation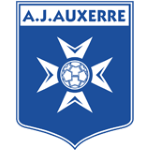 Auxerre
Substitutes
Auxerre started with a mid-fielder-oriented line-up (4-1-4-1).
Jean-Marc Furlan played with: Benoît Costil (5.2), Paul Joly (6.3), Jubal (6.1), Alexandre Coeff (5.6), Gideon Mensah (6.0), Birama Touré (7.1), Lassine Sinayoko (6.5), Hamza Sakhi (6.6), Rayan Raveloson (6.2), Mathias Autret (6.5) and M'Baye Niang (6.4).
The following players were sitting on the bench: Donovan Leon, Brayann Pereira, Youssouf M'Changama (6.4), Gauthier Hein (6.5), Remy Dugimont (6.5), Gaëtan Perrin (6.7), Denys Bain, Kays Ruiz-Atil and Quentin Bernard.
Substitutions
Auxerre made 4 changes: M. Autret for G. Perrin (64′), L. Sinayoko for G. Hein (68′), M. Niang for R. Dugimont (75′) and B. Toure for Y. M'Changama (75′).
Best player: Birama Touré​
Following our analysis, the most impressive player for Auxerre was Birama Touré.
His rating is (7.1) with 46 passes (80% accurate) and 0 key passes. He was won 6 duels out of 12.
Results of the day
These are the results of the day in the Ligue 1.​