STRASBOURG. Strasbourg and Clermont didn't manage to score any goal on Sunday. Clermont was not able to win even if it was superior in terms of ball possession (57%).
The match was played at the Stade de la Meinau stadium in Strasbourg on Sunday and it started at 1:00 pm local time. The referee was Marc Bollengier with the support of Mehdi Rahmouni and Valentin Evrard. The 4th official was Mehdi Mokhtari. The weather was cloudy. The temperature was pleasant at 21.9 degrees Celsius or 71.4 Fahrenheit. The humidity was 56%.​
Match Statistics​
Shots
13

Total

11

3

On Target

2

10

Off Target

9

4

Shots blocked

2
119

Attack

111

37

Dangerous attack

24

65

Ball safe​

99
0

Penalties

0

3

Corners

5

1

Off Sides

3
Fouls
20

Total

15

4

Yellow Cards

2

1

Double Yellow

0

1

Red Card

0
Other
Ball possession
Clermont had a strong ball possession 57% while Strasbourg was struggling with a 43% ball possession.
Attitude and shots
Strasbourg was more pushing with 37 dangerous attacks and 13 shots of which 3 were on target. However, that was not enough Strasbourg to win the match​.
Strasbourg shot 13 times, 3 on target, 10 off target. On the opposite side, Clermont shot 11 times, 2 on target, 9 off target.
Cards
Strasbourg received 3 yellow cards (L. Ajorque, M. Le Marchand and M. Sels). Regarding the opposition, Clermont received 2 yellow cards (K. Andric and M. Caufriez).
M. Le Marchand (Strasbourg) was sent off after receiving a second yellow card (89′).
Match Timeline
K. Gameiro
- sub ->
L. Ajorque
46'
67'
J. Allevinah
- sub ->
J. Dossou
I. Sissoko
- sub ->
J. Aholou
69'
R. Pierre-Gabriel
- sub ->
C. Dagba
69'
73'
S. Khaoui
- sub ->
Muhammed Cham
L. Mothiba
- sub ->
H. Diallo
78'
88'
E. Rashani
- sub ->
J. Bela
N. Kandil
- sub ->
H. Diarra
88'
M. Le Marchand
(yellowred)
89'
Standings
After playing this match, Strasbourg will have 5 points like Brest and Angers SCO to sit in the 17th place. On the other side, Clermont will have 10 points like Lille to remain in the 9th place.
Next matches
In the next match in the Ligue 1, Strasbourg will play away against Montpellier on the 17th of September with a 7-5 head to head stats in favor of Montpellier (5 draws).
Clermont will play away agasint Ajaccio on the 2nd of October with a 8-7 head to head record in favor of Clermont (7 draws).
Strasbourg – Formation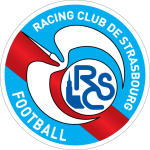 Strasbourg
Substitutes
Strasbourg started with a 4-3-1-2 line-up (4-3-1-2).
The manager Julien Stéphan decided to play with the following team: Matz Sels (7.1), Colin Dagba (7.0), Ismael Doukoure (6.8), Alexander Djiku (7.4), Maxime Le Marchand (7.3), Jean-Eudes Aholou (6.6), Habib Diarra (7.3), Jean-Ricner Bellegarde (8.0), Adrien Thomasson (6.7), Ludovic Ajorque (6.6) and Habib Diallo (7.0).
The home team had on the bench: Kévin Gameiro (6.4), Robin Risser, Nordine Kandil, Lebo Mothiba (6.8), Ibrahima Sissoko (6.5), Ronaël Pierre-Gabriel (6.9), Antoine Nuss and Lucas Perrin.
Substitutions
Strasbourg made 5 changes: L. Ajorque for K. Gameiro (46′), J. Aholou for I. Sissoko (69′), C. Dagba for R. Pierre-Gabriel (69′), H. Diallo for L. Mothiba (78′) and H. Diarra for N. Kandil (88′).
Best player: Jean-Ricner Bellegarde​
The most impressive player for Strasbourg was Jean-Ricner Bellegarde.
His rating is (8.0) with 24 passes (83% accurate) and 5 key passes. He was won 6 duels out of 8. He performed 8 crosses.
Clermont – Formation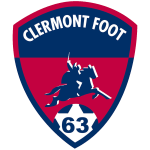 Clermont
Substitutes
Clermont started with a 3-4-2-1 line-up (3-4-2-1).
Pascal Gastien played with: Mory Diaw (7.2), Mateusz Wieteska (7.0), Alidu Seidu (7.1), Maximiliano Caufriez (7.0), Jérémie Bela (6.4), Johan Gastien (7.4), Yohann Magnin (7.4), Neto Borges (6.8), Jodel Dossou (6.6), Muhammed Cham-Saracevic (6.6) and Komnen Andrić (6.2).
These were the players on the bench: Arial Mendy, Brandon Baiye, Florent Ogier, Saîf-Eddine Khaoui (6.9), Souleymane Cissé, Jim Allevinah (7.2), Ouparine Djoco, Elbasan Rashani and Grejohn Kyei (6.4).
Substitutions
Clermont made 4 changes: J. Dossou for J. Allevinah (67′), Muhammed Cham for S. Khaoui (73′), K. Andric for G. Kyei (74′) and J. Bela for E. Rashani (88′).
Best player: Yohann Magnin​
As per our analysis, the most impressive player for Clermont was Yohann Magnin.
His rating is (7.4) with 50 passes (84% accurate) and 2 key passes. He was won 7 duels out of 10.
Results of the day
These are the results of the day in the Ligue 1.​