SILKEBORG. Silkeborg defeats AGF 1-0 after S. Jorgensen scored just 1 goal (31′).
The match was played at the JYSK park stadium in Silkeborg on Sunday and it started at 6:00 pm local time. The referee was Jørgen Daugbjerg Burchardt with the collaboration of Heine Sørensen and Casper Kristensen. The 4th official was Aydin Uslu. The weather was cloudy. The temperature was pleasant at 18.2 degrees Celsius or 64.67 Fahrenheit. The humidity was 60%.​
Match Statistics​
Ball possession
No teams had a vastly superior advantage in terms of ball possession. Silkeborg was in possession of the ball for 46% of the time vs. AGF that controlled the ball for 54% of the time.
Attitude and shots
AGF had a more offensive attitude with 52 dangerous attacks and 18 shots of which 6 were on target. Nevertheless, Silkeborg succeeded in find the solution to win this match.​
Silkeborg shot 8 times, 5 on target, 3 off target. On the opposite side, AGF shot 18 times, 6 on target, 12 off target.
Cards
Silkeborg received 2 yellow cards (O. Sonne and ). On the opposite side, AGF received 1 yellow card (N. Poulsen).
Match Timeline
S. Jorgensen
(goal)
K. Kusk
31'
46'
K. Yakob
- sub ->
N. Poulsen
S. Tengstedt
- sub ->
K. Kusk
64'
T. Adamsen
- sub ->
N. Helenius
64'
64'
S. Gronning
- sub ->
P. Mortensen
64'
A. D\'Alberto
- sub ->
T. Molgaard
L. Klitten
- sub ->
L. Engel
67'
80'
F. Brandhof
- sub ->
M. Anderson
O. Hedvall
- sub ->
M. Brink
86'
M. Kaalund
- sub ->
S. Jorgensen
86'
Standings
After this contest, Silkeborg will have 16 points to hold in the 3rd place. Regarding the opposition, AGF will stay with 13 points to hold in the 5th place.
Next matches
In the next match in the Superliga, Silkeborg will host Lyngby on the 13th of November with a 10-10 head to head record.
AGF will host København on the 13th of November with a 22-4 head to head statistic in favor of København (15 draws).
Silkeborg – Formation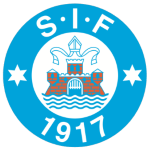 Silkeborg
Substitutes
Silkeborg started with a aggressive line-up (4-3-3).
The manager Kent Nielsen decided to play with the following team: Nicolai Larsen (8.0), Oliver Sonne (6.9), Tobias Salquist (7.4), Joel Felix, André Calisir (7.3), Lukas Engel (7.1), Stefán Teitur Þórðarson (6.8), Mark Brink (6.2), Anders Klynge (7.4), Sebastian Jørgensen (7.6), Nicklas Helenius (6.8) and Kasper Kusk (6.5).
The home team had on the bench: Oscar Hedvall, Robin Østrøm, Lukas Klitten (6.4), Mads Kaalund (6.4), Andreas Oggesen, Tonni Adamsen (6.3), Søren Tengstedt (6.5) and Pelle Mattsson.
Substitutions
Silkeborg made 5 changes: K. Kusk for S. Tengstedt (64′), N. Helenius for T. Adamsen (64′), L. Engel for L. Klitten (67′), M. Brink for O. Hedvall (86′) and S. Jorgensen for M. Kaalund (86′).
Best player: Nicolai Larsen​
Following our analysis, the most impressive player for Silkeborg was the goalkeeper: Nicolai Larsen. His rating is 8.04. He performed 4 saves.
AGF – Formation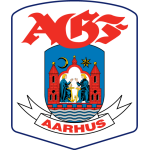 AGF
Substitutes
AGF started with a 3-5-2 line-up (3-5-2).
Uwe Rösler played with: Jesper Hansen (7.2), Thomas Kristensen (7.4), Frederik Tingager (8.0), Yann Bisseck (7.0), Tobias Mølgaard (7.0), Mads Emil Madsen (7.0), Nicolai Poulsen (6.7), Mikael Anderson (6.7), Eric Kahl (7.3), Patrick Mortensen (6.8), Sigurd Haugen (6.8).
These were the players on the bench: Per Kristian Bråtveit, Anthony D'Alberto (6.8), Sebastian Hausner, Alexander Munksgaard, Frederik Brandhof (6.3), Gift Links, Kevin Yakob (7.6), Jelle Duin (6.4) and Sebastian Grønning (6.9).
Substitutions
AGF made 5 changes: N. Poulsen for K. Yakob (46′), T. Molgaard for A. D'Alberto (64′), P. Mortensen for S. Gronning (64′), M. Anderson for F. Brandhof (80′) and S. Haugen for J. Duin (80′).
Best player: Frederik Tingager​
The player that probably impressed the most for AGF was Frederik Tingager.
His rating is (8.0) with 124 passes (95% accurate) and 0 key passes. He was won 7 duels out of 10.
Results of the day
These are the results of the day in the Superliga.​