KOPRIVNICA. Istra 1961 was eventually too much to handle for Slaven Koprivnica with the goal of V. Petkovic (10′), A. Erceg (29′) and R. Boultam (69′).
The match was played at the Gradski Stadion stadium in Koprivnica on Sunday and it started at 6:55 pm local time. The referee was Goran Pečarić with the support of Bojan Zobenica and Tomislav Keglević. The 4th official was Ante Čuljak. The weather was rainy. The temperature was pleasant at 18.4 degrees Celsius or 65.19 Fahrenheit. The humidity was 79%.​
Match Statistics​
Shots
5

Total

6

0

On Target

3

5

Off Target

3

0

Shots blocked

0
86

Attack

86

79

Dangerous attack

46

0

Ball safe​

0
0

Penalties

0

8

Corners

3
Fouls
2

Yellow Cards

2

0

Double Yellow

0

0

Red Card

0
The overall ball possession was identical with both teams controlling the ball for 50% of the time.
Ball possession
The ball possession was not so different. Slaven Koprivnica was in possession of the ball for 50% of the time vs. Istra 1961 that controlled the ball for 50% of the time.
Attitude and shots
Slaven Koprivnica was more aggressive with 79 dangerous attacks and 5 shots of which 0 were on target. Even so, Istra 1961 was able to find the solution to win this match.​
Slaven Koprivnica shot 5 times, 0 on target, 5 off target. On the opposite side, Istra 1961 shot 6 times, 3 on target, 3 off target.
Cards
Slaven Koprivnica received 2 yellow cards (N. Tepsic and M. Zuljevic). On the other side, Istra 1961 received 3 yellow cards (F. Caseres, M. Rovis and A. Erceg).
Match Timeline
10'
V. Petkovic
(goal)
R. Boultam
M. Martinaga
- sub ->
M. Zuljevic
43'
G. Christopoulos
- sub ->
N. Tepsic
43'
I. Krstanovic
- sub ->
L. Bransteter
43'
68'
M. Lisica
- sub ->
F. Mlinar
M. Kocijan
- sub ->
A. Crnac
70'
73'
M. Lisica
- sub ->
F. Mlinar
76'
F. Antovski
- sub ->
R. Boultam
84'
K. Kopljar
- sub ->
A. Erceg
83'
M. Bakrar
- sub ->
A. Erceg
Standings
After playing this match, Slaven Koprivnica will stay with 14 points to remain in the 3rd place. Talking about the opposition, Istra 1961 will have 11 points to remain in the 6th place.
Next matches
In the next match in the 1. HNL, Slaven Koprivnica will play away with Gorica on the 13th of May with a 7-7 head to head record.
Istra 1961 will host Gorica on the 20th of May with a 7-3 head to head in favor of Gorica (8 draws).
Slaven Koprivnica – Formation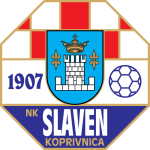 Slaven Koprivnica
Substitutes
Slaven Koprivnica started with a 4-2-3-1 line-up (4-2-3-1).
The manager Zoran Zekić decided to play with the following team: Antun Marković (6.3), Antonio Bosec (6.4), Tomislav Božić (6.7), Novak Tepšić (6.1), Talys (6.8), Robert Mudražija (6.3), Zoran Kvržić (6.4), Marko Žuljević (6.7), Matthias Fanimo (6.5), Ante Crnac (5.6) and Luka Branšteter (6.4).
The home team had on the bench: Ante Vuković, Ivan Čović, Mateo Kocijan (6.6), Filip Hlevnjak, Marko Martinaga (6.7), Marco Boras, Giannis Christopoulos (6.7), Jakov Bašić, Josip Mihalić, Ivan Krstanović (6.5), Arb Manaj (6.8) and Seid Behram.
Substitutions
Slaven Koprivnica made 4 changes: L. Bransteter for I. Krstanovic (43′), M. Zuljevic for M. Martinaga (43′), N. Tepsic for G. Christopoulos (43′) and A. Crnac for M. Kocijan (70′).
Best player: Arb Manaj​
Following our analysis, the most impressive player for Slaven Koprivnica was Arb Manaj.
His rating is (6.8) with 2 passes (0% accurate) and 0 key passes. He was won 2 duels out of 2.
Istra 1961 – Formation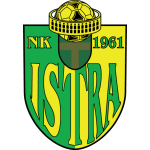 Istra 1961
Substitutes
Istra 1961 started with a aggressive line-up (4-3-3).
Gonzalo Manuel García García played with: Lovro Majkić (7.2), Advan Kadušić (7.3), Luka Bradarić (7.0), Mauro Perković (7.7), Mihael Rovis (7.1), Frano Mlinar (7.6), Oleksandr Petrusenko (6.6), Facundo Cáseres (6.9), Vinko Petković (7.4), Ante Erceg (8.4) and Reda Boultam (8.2).
The following players were sitting on the bench: Ivan Lučić, Iurie Iovu, Filip Antovski (6.5), Kristijan Kopljar (6.2), Tino Blaž Lauš, Antonio Maurić, Prince Mumba, Monsef Bakrar (6.3) and Mateo Lisica (6.4).
Substitutions
Istra 1961 made 5 changes: F. Mlinar for M. Lisica (68′), F. Mlinar for M. Lisica (73′), R. Boultam for F. Antovski (76′), A. Erceg for M. Bakrar (83′) and A. Erceg for K. Kopljar (84′).
Best player: Ante Erceg​
The player that probably impressed the most for Istra 1961 was Ante Erceg.
His rating is (8.4) with 1 goal, 27 passes (59% accurate) and 1 key pass. He was won 5 duels out of 13.
Results of the day
These are the results of the day in the 1. HNL.​