WESTERLO. Westerlo topped Anderlecht to win 2-1. It was Westerlo to strike first with an early goal of I. Vetokele at the 6′. Then it was a goal in the 70′ minute to make things even for 1-1. Eventually, H. Akbunar gave the win to Westerlo in the 83′ minute with a goal.
The match was played at the Het Kuipje stadium in Westerlo on Sunday and it started at 1:30 pm local time. The referee was Wim Smet with the support of Dirk Gilon and Jeroen Walschap. The 4th official was Ken Vermeiren. The weather was cloudy. The temperature was pleasant at 22 degrees Celsius or 71.51 Fahrenheit. The humidity was 72%.​
Match Statistics​
Shots
13

Total

12

6

On Target

3

7

Off Target

9

0

Shots blocked

0
95

Attack

114

37

Dangerous attack

59

0

Ball safe​

0
0

Penalties

0

1

Corners

6
Fouls
9

Total

15

2

Yellow Cards

3

0

Double Yellow

0

0

Red Card

0
Other
Ball possession
Anderlecht had a strong ball possession 55% while Westerlo was struggling with a 45% ball possession.
Attitude and shots
Anderlecht was more pushing with 59 dangerous attacks and 12 shots of which 3 were on target. Anyhow, Westerlo was capable to find the solution to win this match.​
Westerlo shot 13 times, 6 on target, 7 off target. On the other side, Anderlecht shot 12 times, 3 on target, 9 off target.
Cards
Westerlo received 2 yellow cards (B. Reynolds and H. Akbunar). Regarding the opposition, Anderlecht received 3 yellow cards (W. Hoedt, M. Stroeykens and M. Murillo).
Match Timeline
I. Vetokele
(goal)
M. de Cuyper
6'
46'
J. Duranville
- sub ->
N. Sadiki
56'
S. Esposito
- sub ->
A. Diawara
N. Dorgeles
- sub ->
N. Chadli
60'
Lucas Mineiro
- sub ->
M. Fixelles
60'
67'
L. Refaelov
- sub ->
M. Stroeykens
75'
M. Murillo
- sub ->
F. Amuzu
K. Vaesen
- sub ->
I. Vetokele
75'
H. Akbunar
- sub ->
T. Dierckx
76'
H. Akbunar
(goal)
M. de Cuyper
83'
P. Perdichizzi
- sub ->
N. Madsen
90'
Standings
After playing this match, Westerlo will have 9 points like KV Oostende to remain in the 12th place. On the opposite side, Anderlecht will stay with 10 points like Mechelen and Sint-Truiden to remain in the 9th place.
Next matches
In the next match in the Pro League, Westerlo will host Zulte-Waregem on the 1st of October with a 8-5 head to head statistic in favor of Zulte-Waregem (10 draws).
Anderlecht will host Kortrijk on the 18th of September with a 22-4 head to head statistic in favor of Anderlecht (8 draws).
Westerlo – Formation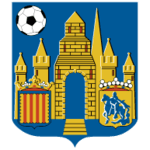 Westerlo
Substitutes
Westerlo started with a 4-2-3-1 line-up (4-2-3-1).
The manager Jonas De Roeck decided to play with the following team: Sinan Bolat (6.7), Bryan Reynolds (6.1), Rubin Seigers (6.8), Ravil Tagir (7.3), Maxim De Cuyper (8.8), Nicolas Madsen (7.2), Mathias Fixelles (6.7), Tuur Dierckx (6.5), Igor Vetokele (7.1), Nacer Chadli (7.0) and Lyle Foster (7.1).
The home team had on the bench: Pietro Perdichizzi, Nick Gillekens, Lucas Mineiro (7.3), Kyan Vaesen (6.9), Halil Akbunar (7.4), Nene Dorgeles (6.3) and Roman Neustädter.
Westerlo could not rely on the presence of Lucas Mineiro (injured).
Substitutions
Westerlo made 5 changes: N. Chadli for N. Dorgeles (60′), M. Fixelles for Lucas Mineiro (60′), I. Vetokele for K. Vaesen (75′), T. Dierckx for H. Akbunar (76′) and N. Madsen for P. Perdichizzi (90′).
Best player: Maxim De Cuyper​
Following our analysis, the most impressive player for Westerlo was Maxim De Cuyper even if he didn't score any goal.
His rating is (8.8) with 59 passes (81% accurate) and 3 key passes. He was won 8 duels out of 10. He performed 3 crosses.
Anderlecht – Formation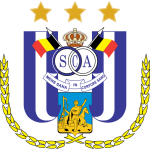 Anderlecht
Substitutes
Anderlecht started with a 3-5-2 line-up (3-5-2).
Felice Mazzù played with: Hendrik Van Crombrugge (6.9), Zeno Debast (6.6), Wesley Hoedt (6.9), Hannes Delcroix (7.3), Noah Sadiki (6.8), Majeed Ashimeru (7.1), Amadou Diawara (6.4), Yari Verschaeren (7.0), Francis Amuzu (6.6), Mario Stroeykens (6.2) and Fábio Silva (6.5).
The following players were sitting on the bench: Bart Verbruggen, Michael Murillo (6.6), Lior Refaelov (7.0), Sebastiano Esposito (7.1), Kristian Arnstad, Killian Sardella and Julien Duranville (6.5).
Substitutions
Anderlecht made 4 changes: N. Sadiki for J. Duranville (46′), A. Diawara for S. Esposito (56′), M. Stroeykens for L. Refaelov (67′) and F. Amuzu for M. Murillo (75′).
Best player: Hannes Delcroix​
The most impressive player for Anderlecht was Hannes Delcroix.
His rating is (7.3) with 58 passes (91% accurate) and 0 key passes. He was won 6 duels out of 9. He performed 2 crosses.
Results of the day
These are the results of the day in the Pro League.​