HARTBERG. Austria Wien was finally too much to handle for Hartberg with the goal of A. Gruber (24′), A. Jukic (57′) and T. Kofler (68′ own). Austria Wien was surely superior in terms of ball possession (66%) and that was among the factors of its victory.​
The match was played at the PROfertil ARENA stadium in Hartberg on Sunday and it started at 2:30 pm local time. The referee was Stefan Ebner with the help of Andreas Zangerle and Manuel Undesser. The 4th official was Thomas Fröhlacher. The weather was rainy. The temperature was pleasant at 18.5 degrees Celsius or 65.25 Fahrenheit. The humidity was 67%.​
Match Statistics​
!

34

Ball Possession

66
Shots
6

Total

23

1

On Target

5

5

Off Target

18

4

Shots blocked

4
72

Attack

120

28

Dangerous attack

54

80

Ball safe​

108
0

Penalties

0

3

Corners

10

3

Off Sides

2
Fouls
13

Total

10

1

Yellow Cards

2

0

Double Yellow

0

0

Red Card

0
Other
Ball possession
Austria Wien had a superior ball possession 66% while Hartberg was struggling with a 34% ball possession.
Attitude and shots
Austria Wien was more pushing with 54 dangerous attacks and 23 shots of which 5 were on target. This is one of the reasons why Austria Wien won the match.​
Hartberg shot 6 times, 1 on target, 5 off target. On the other side, Austria Wien shot 23 times, 5 on target, 18 off target.
Cards
Hartberg received 1 yellow card (M. Sonnleitner). Regarding the opposition, Austria Wien received 2 yellow cards (J. Holland and M. Huskovic).
Match Timeline
24'
Andreas Gruber
(goal)
M. Braunoder
57'
Aleksandar Jukić
(goal)
A. Gruber
62'
Muharem Husković
- sub ->
A. Gruber
Mario Kröpfl
- sub ->
P. Farkas
73'
82'
Dario Kreiker
- sub ->
Z. El Sheiwi
Standings
After this match, Hartberg will stay with 7 points to sit in the 10th place. On the opposite side, Austria Wien will have 9 points to hold in the 6th place.
Next matches
In the next match in the Admiral Bundesliga, Hartberg will play away against Wolfsberger AC on the 17th of September with a 3-3 head to head stats.
Austria Wien will host Sturm Graz on the 2nd of October with a 25-20 head to head statistic in favor of Austria Wien (19 draws).
Hartberg – Formation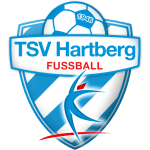 Hartberg
Substitutes
Hartberg adopted the 4-2-3-1 line-up (4-2-3-1).
The manager Klaus Schmidt decided to play with the following team: Raphael Sallinger (6.4), Patrick Farkas (6.4), Mario Sonnleitner (6.2), Manfred Gollner (6.7), Thomas Kofler (5.8), Tobias Kainz (6.8), Jurgen Heil (7.2), Dominik Frieser (5.9), Lukas Fadinger (6.6), Eylon Almog (6.7) and Seth Paintsil (6.4).
The home team had on the bench: Rene Swete, Michael Steinwender, Philipp Sturm, Mario Kröpfl (6.5), Albert Ejupi (6.4), Dario Tadić (6.8) and Rene Kriwak (6.4).
Substitutions
Hartberg made 4 changes: S. Paintsil for D. Tadic (46′), E. Almog for R. Kriwak (46′), P. Farkas for M. Kropfl (73′) and J. Heil for A. Ejupi (82′).
Best player: Jurgen Heil​
The most impressive player for Hartberg was Jurgen Heil.
His rating is (7.2) with 29 passes (75% accurate) and 1 key pass. He was won 5 duels out of 7.
Austria Wien – Formation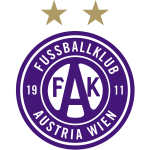 Austria Wien
Substitutes
Also Austria Wien adopted the 4-2-3-1 line-up (4-2-3-1).
Manfred Schmid played with: Christian Früchtl (7.3), Reinhold Ranftl (7.6), Lukas Mühl (7.6), Lucas Galvão (7.4), Ziad El Sheiwi (6.9), Matthias Braunöder (7.1), James Holland (7.1), Andreas Gruber (8.4), Manfred Fischer (7.1), Aleksandar Jukić (7.7) and Dominik Fitz (7.2).
They had on the bench: Mirko Kos, Billy Koumetio, Can Keleş (6.7), Georg Teigl (6.8), Dario Kreiker, Muharem Husković (7.1) and Haris Tabaković (6.5).
Substitutions
Austria Wien made 5 changes: A. Gruber for M. Huskovic (62′), A. Jukic for H. Tabakovic (63′), D. Fitz for G. Teigl (63′), M. Braunoder for C. Keles (76′) and Z. El Sheiwi for D. Kreiker (82′).
Best player: Andreas Gruber​
Following our analysis, the most impressive player for Austria Wien was Andreas Gruber.
His rating is (8.4) with 1 goal, 40 passes (87% accurate) and 3 key passes. He was won 2 duels out of 8. He performed 6 crosses.
Results of the day
These are the results of the day in the Admiral Bundesliga.​