ROTTERDAM. Feyenoord was finally too much to handle for Sparta Rotterdam with the goal of O. Kokcu (5′), J. Dilrosun (35′) and S. Gimenez (73′). Feyenoord was truly superior in terms of ball possession (65%) and that was among the factors of its victory.​
The match was played at the Stadion Feijenoord stadium in Rotterdam on Sunday and it started at 8:00 pm local time. The referee was Martin van den Kerkhof who was helped by Bas van Dongen and Richard Polman. The 4th official was Richard Martens. The weather was cloudy. The temperature was pleasant at 18.8 degrees Celsius or 65.88 Fahrenheit. The humidity was 81%.​
Match Statistics​
Shots
22

Total

5

9

On Target

1

13

Off Target

4

4

Shots blocked

0
122

Attack

65

68

Dangerous attack

16

91

Ball safe​

75
0

Penalties

0

8

Corners

3
Fouls
13

Total

4

0

Yellow Cards

0

0

Double Yellow

0

0

Red Card

0
Other
Ball possession
Feyenoord was in firm control of the ball 65% while Sparta Rotterdam was struggling with a 35% ball possession.
Attitude and shots
Feyenoord was more pushing with 68 dangerous attacks and 22 shots of which 9 were on target. This is one of the reasons why Feyenoord won the match​.
Feyenoord shot 22 times, 9 on target, 13 off target. On the other side, Sparta Rotterdam shot 5 times, 1 on target, 4 off target.
Cards
None of the teams received any yellow card.
Match Timeline
O. Kokcu
(goal)
J. Dilrosun
5'
34'
K. Saito
- sub ->
T. Lauritsen
J. Dilrosun
(goal)
O. Idrissi
35'
Igor Paixao
- sub ->
O. Idrissi
64'
64'
J. Eyenga-Lokilo
- sub ->
J. de Guzman
64'
A. Meijers
- sub ->
Micha Pinto
S. Gimenez
(goal)
Igor Paixao
73'
M. Wieffer
- sub ->
J. Dilrosun
74'
E. Bullaude
- sub ->
O. Kokcu
84'
M. Benita
- sub ->
M. Pedersen
85'
89'
P. Brouwer
- sub ->
Y. Namli
Standings
After playing this contest, Feyenoord will have 16 points to sit in the 2nd place. Regarding the opposition, Sparta Rotterdam will stay with 7 points like NEC to hold in the 11th place.
Next matches
In the next match in the Eredivisie, Feyenoord will play away against PSV on the 18th of September with a 16-14 head to head statistic in favor of Feyenoord (7 draws).
Sparta Rotterdam will host FC Groningen on the 17th of September with a 11-6 head to head statistic in favor of FC Groningen (5 draws).
Feyenoord – Formation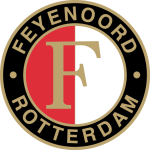 Feyenoord
Substitutes
Feyenoord adopted the aggressive line-up (4-3-3).
The manager Arne Slot decided to play with the following team: Justin Bijlow (7.1), Marcus Pedersen (6.5), Gernot Trauner (7.2), Dávid Hancko (7.9), Marcos López (7.8), Quinten Timber (7.4), Javairô Dilrosun (8.4), Orkun Kökçü (8.1), Alireza Jahanbakhsh (7.3), Danilo (7.4) and Oussama Idrissi (7.4).
The home team had on the bench: Jacob Rasmussen, Timon Wellenreuther, Ezequiel Bullaude (6.4), Fredrik André Bjørkan, Igor Paixão (6.9), Devin Remie, Mimeirhel Benita (6.2), Quilindschy Hartman, Santiago Giménez (7.4), Noah Naujoks, Mats Wieffer (7.4) and Patrik Wålemark.
Substitutions
Feyenoord made 5 changes: O. Idrissi for Igor Paixao (64′), Danilo for S. Gimenez (64′), J. Dilrosun for M. Wieffer (74′), O. Kokcu for E. Bullaude (84′) and M. Pedersen for M. Benita (85′).
Best player: Javairô Dilrosun​
Following our analysis, the most impressive player for Feyenoord was Javairô Dilrosun.
His rating is (8.4) with 1 goal, 33 passes (84% accurate) and 4 key passes. He was won 2 duels out of 3.
Sparta Rotterdam – Formation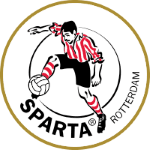 Sparta Rotterdam
Substitutes
Also Sparta Rotterdam adopted the aggressive line-up (4-3-3).
Maurice Steijn played with: Nick Olij (6.5), Shurandy Sambo (6.6), Bart Vriends (6.5), Adil Auassar (7.0), Mica Pinto (6.8), Sven Mijnans (6.6), Jonathan de Guzmán (6.6), Joshua Kitolano (6.8), Vito van Crooij (6.4), Tobias Lauritsen (6.4) and Younes Namli (7.2).
The following players were sitting on the bench: Jeremy Van Mullem, Omar Rekik, Patrick Brouwer, Youri Schoonderwaldt, Aaron Meijers (6.4), Mario Engels, Jason Lokilo (6.8), Arno Verschueren, Joey Koorevaar, Koki Saito (6.8), Mike Eerdhuijzen and Dirk Abels.
Sparta Rotterdam could not rely on the presence of A. Meijers (injured) and P. Brouwer (injured).
Substitutions
Sparta Rotterdam made 4 changes: T. Lauritsen for K. Saito (34′), Micha Pinto for A. Meijers (64′), J. de Guzman for J. Eyenga-Lokilo (64′) and Y. Namli for P. Brouwer (89′).
Best player: Younes Namli​
The player that probably impressed the most for Sparta Rotterdam was Younes Namli.
His rating is (7.2) with 29 passes (79% accurate) and 2 key passes. He was won 3 duels out of 5.
Results of the day
These are the results of the day in the Eredivisie.​