ALKMAAR. AZ and FC Twente draw 1-1. J. Odgaard scored the first goal (54′) for AZ. M. Ugalde equalized (81′). FC Twente was not able to win even if it was superior in terms of ball possession (56%)
The match was played at the AFAS Stadion stadium in Alkmaar on Sunday and it started at 4:45 pm local time. The referee was Pol van Boekel with the help of Charl Schaap and Richard Brondijk. The 4th official was Sander van der Eijk. The weather was cloudy. The temperature was pleasant at 21.4 degrees Celsius or 70.48 Fahrenheit. The humidity was 67%.​
Match Statistics​
Ball possession
FC Twente had a strong ball possession 56% while AZ was struggling with a 44% ball possession.
Attitude and shots
FC Twente was more pushing with 74 dangerous attacks and 10 shots of which 2 were on target. Nevertheless, that was not enough FC Twente to win the match​.
AZ shot 12 times, 3 on target, 9 off target. Talking about the opposition, FC Twente shot 10 times, 2 on target, 8 off target.
Cards
AZ received 1 yellow card (J. Clasie). Regarding the opposition, FC Twente received 2 yellow cards (V. Misidjan and M. Hilgers).
Match Timeline
58'
V. Misidjan
- sub ->
C. Tzolis
Y. Sugawara
- sub ->
P. Chatzidiakos
61'
M. De Wit
- sub ->
M. van Brederode
61'
Y. Barasi
- sub ->
J. Odgaard
79'
R. Bazoer
- sub ->
D. de Wit
79'
79'
M. Ugalde
- sub ->
V. Cerny
Standings
After playing this encounter, AZ will have 14 points to sit in the 4th place. On the other side, FC Twente will have 13 points to remain in the 5th place.
Next matches
In the next match in the Eredivisie, AZ will host Ajax on the 18th of September with a 22-12 head to head statistic in favor of Ajax (9 draws).
FC Twente will play away agasint SC Heerenveen on the 18th of September with a 16-13 head to head record in favor of FC Twente (8 draws).
AZ – Formation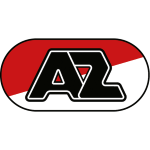 AZ
Substitutes
AZ started with a 4-2-3-1 line-up (4-2-3-1).
The manager Pascal Jansen decided to play with the following team: Hobie Verhulst (6.3), Pantelis Hatzidiakos (7.3), Sam Beukema (7.1), Maxim Dekker (6.7), Miloš Kerkez (7.0), Tijjani Reijnders (8.4), Jordy Clasie (8.2), Håkon Evjen (6.1), Dani De Wit (6.7), Myron Van Brederode (6.7) and Jens Odgaard (7.6).
The home team had on the bench: Peter Vindahl Jensen, Fedde De Jong, Sem Westerveld, Peer Koopmeiners, Mayckel Lahdo (6.6), Zinho Vanheusden, Yukinari Sugawara (6.2), Mees de Wit (6.6), Riechedly Bazoer (6.6) and Yusuf Barasi (7.2).
AZ could not rely on the presence of M. Lahdo (injured).
Substitutions
AZ made 5 changes: H. Evjen for M. Lahdo (33′), P. Chatzidiakos for Y. Sugawara (61′), M. van Brederode for M. De Wit (61′), J. Odgaard for Y. Barasi (79′) and D. de Wit for R. Bazoer (79′).
Best player: Tijjani Reijnders​
The player that probably impressed the most for AZ was Tijjani Reijnders.
His rating is (8.4) with 54 passes (85% accurate) and 3 key passes. He was won 6 duels out of 8. He performed 5 crosses.
FC Twente – Formation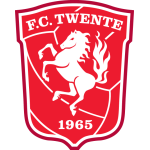 FC Twente
Substitutes
FC Twente started with a aggressive line-up (4-3-3).
Ron Jans played with: Lars Unnerstall (6.8), Joshua Brenet (7.4), Mees Hilgers (6.8), Robin Pröpper (6.7), Gijs Smal (7.1), Ramiz Zerrouki (7.1), Michel Vlap (5.9), Mathias Kjølø (6.4), Václav Černý (7.5), Ricky van Wolfswinkel (6.2) and Christos Tzolis (6.9).
The following players were sitting on the bench: Daan Rots (6.4), Anass Salah-Eddine, Virgil Misidjan (6.5), Max Bruns, Jaïr Haakmat, Luca Everink, Casper Staring, Manfred Ugalde (7.6), Issam El Maach, Przemysław Tytoń, Denilho Cleonise and Wout Brama (6.8).
FC Twente could not rely on the presence of W. Brama (injured).
Substitutions
FC Twente made 4 changes: M. Kjolo for W. Brama (41′), M. Vlap for D. Rots (58′), C. Tzolis for V. Misidjan (58′) and V. Cerny for M. Ugalde (79′).
Best player: Manfred Ugalde​
The most impressive player for FC Twente was Manfred Ugalde.
His rating is (7.6) with 1 goal, 4 passes (100% accurate) and 0 key passes. He was won 2 duels out of 3.
His performance was remarkable also because he started the match from the bench before entering the filed in the 79′.
Results of the day
These are the results of the day in the Eredivisie.​