EINDHOVEN. PSV snatched a late win RKC Waalwijk 1-0 after C. Gakpo scored a penalty (90′). PSV was unquestionably superior in terms of ball possession (71%) and that was among the factors of its victory.​
The match was played at the Philips Stadion stadium in Eindhoven on Sunday and it started at 2:30 pm local time. The referee was Serdar Gözübüyük assisted by Joost van Zuilen and Johan Balder. The 4th official was Marc Nagtegaal. The weather was cloudy. The temperature was pleasant at 21.5 degrees Celsius or 70.66 Fahrenheit. The humidity was 66%.​
Match Statistics​
Shots
33

Total

9

8

On Target

3

25

Off Target

6

4

Shots blocked

2
154

Attack

86

76

Dangerous attack

21

72

Ball safe​

70
1

Penalties

0

12

Corners

3

2

Off Sides

3
Fouls
5

Total

14

1

Yellow Cards

5

0

Double Yellow

0

0

Red Card

0
Other
Ball possession
PSV was in firm control of the ball 71% while RKC Waalwijk was struggling with a 29% ball possession.
Attitude and shots
PSV was more aggressive with 76 dangerous attacks and 33 shots of which 8 were on target. This is one of the reasons why PSV won the match​.
PSV shot 33 times, 8 on target, 25 off target. Regarding the opposition, RKC Waalwijk shot 9 times, 3 on target, 6 off target.
Cards
PSV received 1 yellow card (E. Gutierrez). On the other side, RKC Waalwijk received 5 yellow cards (J. Gaari, S. Adewoye, D. Van den Buijs, M. Kramer and E. Vaessen).
Match Timeline
J. Branthwaite
- sub ->
K. Hoever
58'
63'
Z. Bakkali
- sub ->
J. Lobete
Savio
- sub ->
E. Gutierrez
71'
76'
Y. Oukili
- sub ->
J. Gaari
Y. Vertessen
- sub ->
A. El-Ghazi
82'
82'
H. Mulder
- sub ->
S. Bakari
87'
P. Vroegh
- sub ->
P. Clement
Standings
After this match, PSV will have 15 points to remain in the 3rd place. Regarding the opposition, RKC Waalwijk will stay with 6 points to remain in the 12th place.
Next matches
In the next match in the Eredivisie, PSV will host Feyenoord on the 18th of September with a 16-14 head to head statistic in favor of Feyenoord (7 draws).
RKC Waalwijk will host FC Emmen on the 28th of January with a 9-5 head to head statistic in favor of FC Emmen (4 draws).
PSV – Formation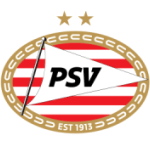 PSV
Substitutes
PSV started with a 4-2-3-1 line-up (4-2-3-1).
The manager Ruud van Nistelrooy decided to play with the following team: Walter Benítez (7.5), Ki-Jana Hoever (7.4), Jordan Teze (8.0), Armando Obispo (7.5), Phillipp Mwene (6.6), Érick Gutiérrez (7.4), Joey Veerman (8.1), Ismael Saibari (6.9), Xavi Simons (7.2), Cody Gakpo (9.8) and Anwar El Ghazi (6.1).
The home team had on the bench: Sávio (6.5), Joël Drommel, Jarrad Branthwaite (7.1), Richard Ledezma, André Ramalho, Philipp Max (6.9), Johan Bakayoko, Guus Til (7.2), Boy Waterman and Yorbe Vertessen (6.4).
Substitutions
PSV made 5 changes: P. Mwene for P. Max (46′), K. Hoever for J. Branthwaite (58′), I. Saibari for G. Til (59′), E. Gutierrez for Savio (71′) and A. El-Ghazi for Y. Vertessen (82′).
Best player: Cody Gakpo​
The player that probably impressed the most for PSV was Cody Gakpo.
His rating is (9.8) with 1 goal, 36 passes (61% accurate) and 8 key passes. He was won 6 duels out of 7. He performed 21 crosses. He hit the woodwork twice times.
RKC Waalwijk – Formation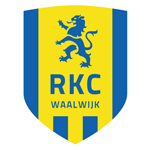 RKC Waalwijk
Substitutes
RKC Waalwijk started with a 5-3-2 line-up (5-3-2).
Joseph Oosting played with: Etienne Vaessen (7.5), Jurien Gaari (6.2), Shawn Adewoye (7.2), Julian Lelieveld (7.1), Dario Van Den Buijs (6.6), Thierry Lutonda (6.4), Pelle Clement (7.0), Vurnon Anita (6.7), Saïd Bakari (7.5), Michiel Kramer (7.1) and Julen Lobete (6.2).
The following players were sitting on the bench: Mika Biereth, Iliass Bel Hassani, Patrick Vroegh (6.2), Sebbe Augustijns, Zakaria Bakkali (6.5), Hans Mulder (5.0), Joel Pereira, Mark Spenkelink, Luuk Wouters, Kevin Felida, Roy Kuijpers and Yassin Oukili (6.1).
Substitutions
RKC Waalwijk made 4 changes: J. Lobete for Z. Bakkali (63′), J. Gaari for Y. Oukili (76′), S. Bakari for H. Mulder (82′) and P. Clement for P. Vroegh (87′).
Best player: Etienne Vaessen​
The player that probably impressed the most for RKC Waalwijk was the goalkeeper: Etienne Vaessen. His rating is 7.45. He performed 4 saves.
Results of the day
These are the results of the day in the Eredivisie.​