SAITAMA. Urawa Reds destroys Kashiwa Reysol 4-1 with goals of Y. Matsuo (7′), A. Schalk (24′), T. Chinen (57′) and A. Scholz (85′ pen). On the other side, Kashiwa Reysol scored with ​M. Hosoya (89′). Urawa Reds was decisively superior in terms of ball possession (65%) and that was among the factors of its victory.​
The match was played at the Saitama Stadium 2002 stadium in Saitama on Saturday and it started at 7:00 pm local time. The referee was Ryuji Sato who was helped by Yusuke Hamamoto and Toshiyuki Wazumi. The 4th official was Noriyuki Suzuki. The weather was clear. The temperature was pleasant at 23.5 degrees Celsius or 74.34 Fahrenheit. The humidity was 67%.​
Match Statistics​
Shots
24

Total

7

9

On Target

4

15

Off Target

3

5

Shots blocked

0
97

Attack

80

39

Dangerous attack

41

117

Ball safe​

65
1

Penalties

0

7

Corners

2

1

Off Sides

2
Fouls
5

Total

23

0

Yellow Cards

5

0

Double Yellow

0

0

Red Card

0
Other
Ball possession
Urawa Reds had a strong ball possession 65% while Kashiwa Reysol was struggling with a 35% ball possession.
Attitude and shots
Kashiwa Reysol had a more offensive attitude with 41 dangerous attacks and 7 shots of which 4 were on target. Anyhow, Urawa Reds managed to find the solution to win this contest.​
Urawa Reds shot 24 times, 9 on target, 15 off target. Talking about the opposition, Kashiwa Reysol shot 7 times, 4 on target, 3 off target.
Cards
Urawa Reds didn't receive any yellow card. On the other side, Kashiwa Reysol received 5 yellow cards (M. Hosoya, Matheus Savio, T. Ominami, Dodi and T. Koga).
Match Timeline
55'
T. Koyamatsu
- sub ->
Matheus Savio
T. Chinen
(goal)
T. Akimoto
57'
K. Matsuzaki
- sub ->
T. Okubo
66'
A. Esaka
- sub ->
A. Schalk
66'
67'
K. Kitazume
- sub ->
Y. Someya
67'
T. Kato
- sub ->
K. Shiihashi
K. Junker
- sub ->
Y. Matsuo
71'
Standings
After this match, Urawa Reds will have 39 points to hold in the 9th place. On the other side, Kashiwa Reysol will stay with 44 points like Cerezo Osaka to hold in the 6th place.
Next matches
In the next match in the J-League, Urawa Reds will host Avispa Fukuoka on the 5th of November with a 7-1 head to head stats in favor of Urawa Reds (1 draw).
Kashiwa Reysol will host Shonan Bellmare on the 5th of November with a 7-3 head to head stats in favor of Kashiwa Reysol (3 draws).
Urawa Reds – Formation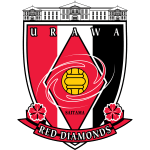 Urawa Reds
Substitutes
Urawa Reds started with a 4-2-3-1 line-up (4-2-3-1).
The manager Ricardo Rodríguez Suárez decided to play with the following team: Zion Suzuki (7.4), Yuta Miyamoto (6.9), Alexander Scholz (7.5), Tetsuya Chinen (8.1), Takahiro Akimoto (7.4), Atsuki Ito (7.2), Ken Iwao (7.9), Takahiro Sekine (7.1), Tomoaki Okubo (6.8), Alex Schalk (7.2) and Yusuke Matsuo (7.1).
The home team had on the bench: Ataru Esaka (6.8), Kai Shibato (6.5), Kasper Junker (6.5), Kai Matsuzaki (7.0), Yuichi Hirano, Ayumi Niekawa and Kaito Yasui (6.4).
Substitutions
Urawa Reds made 5 changes: T. Okubo for K. Matsuzaki (66′), A. Schalk for A. Esaka (66′), A. Ito for K. Shibato (71′), Y. Matsuo for K. Junker (71′) and K. Iwao for K. Yasui (84′).
Best player: Tetsuya Chinen​
The most impressive player for Urawa Reds was Tetsuya Chinen.
His rating is (8.1) with 1 goal, 87 passes (94% accurate) and 0 key passes. He was won 2 duels out of 2.
Kashiwa Reysol – Formation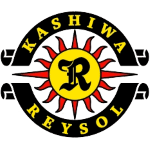 Kashiwa Reysol
Substitutes
Kashiwa Reysol started with a 3-1-4-2 line-up (3-1-4-2).
Nélson Baptista Júnior played with: Masato Sasaki (6.4), Yuta Someya (6.2), Takumi Kamijima (7.0), Taiyo Koga (6.6), Keiya Shiihashi (6.4), Takuma Ominami (6.2), Matheus Sávio (6.6), Dodi (6.6), Hiromu Mitsumaru (6.1), Douglas (6.3) and Mao Hosoya (7.2).
These were the players on the bench: Tatsuya Morita, Sachiro Toshima, Takumi Tsuchiya, Yuki Muto (6.6), Takuto Kato (7.3), Kengo Kitazume (6.4) and Tomoya Koyamatsu (6.2).
Substitutions
Kashiwa Reysol made 4 changes: Douglas for Y. Muto (46′), Matheus Savio for T. Koyamatsu (55′), Y. Someya for K. Kitazume (67′) and K. Shiihashi for T. Kato (67′).
Best player: Takuto Kato​
Following our analysis, the most impressive player for Kashiwa Reysol was Takuto Kato.
His rating is (7.3) with 9 passes (88% accurate) and 1 key pass. He performed 1 cross.
His performance was remarkable also because he started the match from the bench before entering the filed in the 67′.
Results of the day
These are the results of the day in the J-League.​