DOHA. Al Duhail was finally too much to handle for Qatar SC with the goal of M. Olunga was the key of the match after he scored in the 4th, 42nd and 66th minute. M. Olunga (4′), M. Olunga (42′ pen) and M. Olunga (66′). Al Duhail capitalized on its superior ball possession (58%).
B. Resan didn't convert a decisive penalty (65′). That would have allowed Qatar SC to draw the match.​
The match was played at the Abdullah bin Nasser bin Khalifa Stadium stadium in Doha on Wednesday and it started at 8:20 pm local time. The referee was Mohammed Ahmed Al Shammari assisted by Yousef Aref Al Shamari and Nasser Hossny Eldoss. The 4th official was Sultan Majed Al Sharshani. The weather was clear. The temperature was extremely hot at 34 degrees Celsius or 93.18 Fahrenheit. The humidity was 75%.​
Match Statistics​
Ball possession
Al Duhail was in firm control of the ball 58% while Qatar SC was struggling with a 42% ball possession.
Attitude and shots
Qatar SC was more pushing with 61 dangerous attacks and 19 shots of which 5 were on target. Even so, Al Duhail managed to find the solution to win this encounter.​
Al Duhail shot 11 times, 5 on target, 6 off target. Regarding the opposition, Qatar SC shot 19 times, 5 on target, 14 off target.
Cards
Al Duhail received 2 yellow cards (M. Musa and S. Ellethy). On the opposite side, Qatar SC received 2 yellow cards (B. Resan and E. Palangi).
Match Timeline
D. Taha
- sub ->
Rúben Semedo
11'
46'
Moataz Bostami
- sub ->
A. Al-Jassem
Ahmed Doozandeh
- sub ->
Luiz
59'
Lotfi Majed
- sub ->
N. Al Yazidi
59'
65'
Bashar Rasan
- missed penalty
Michael Olunga
(goal)
K. Mohammed
66'
Ferjani Sassi
- sub ->
S. Gannan
73'
85'
Khaled Mansour
- sub ->
J. Ahmed
Standings
After this contest, Al Duhail will have 13 points to hold in the 2nd place. Regarding the opposition, Qatar SC will stay with 7 points like Al Sadd to sit in the 9th place.
Next matches
In the next match in the Premier League, Al Duhail will host Al Sailiya on the 13th of September with a 17-2 head to head stats in favor of Al Duhail (4 draws).
Qatar SC will host Al Rayyan on the 14th of September with a 21-8 head to head record in favor of Al Rayyan (5 draws).
Al Duhail – Formation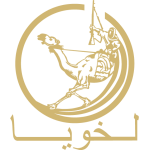 Al Duhail
Substitutes
The manager Hernán Jorge Crespo decided to play with the following team: Shehab Ellethy, Mohammed Musa, Rúben Semedo, Sultan Al-Braik, Youssef Ayman, Nam Tae-Hee, Luiz Ceará, Khaled Mohammed, Suhaib Gannan, M. Olunga and Nasser Al Yazidi.
The home team had on the bench: Mohammed Al Bakri, Ahmed Doozandeh, Karim Fadi El Jaouni, Mohamed Al Naemi, Abdulla Mohsen Saeed, Ali Hassan Afif, F. Sassi, Abedalaziz Ismail Abushanab, Diyab Taha, Abdulhamid Sebaei, Lotfi Madjer and Rabeh Boussafi.
Substitutions
Al Duhail made 4 changes: R. Semedo for H. T. Diyab (11′), Luiz for A. Doozandeh (59′), N. Al Yazidi for L. R. Madjer (59′) and S. Gannan for F. Sassi (73′).
Qatar SC – Formation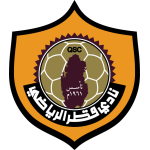 Qatar SC
Substitutes
Youssef Safri played with: Sataa Abdul Al Abbasi, Khalid Mahmoudi, Matheus Jussa, B. Benoun, Nasir Baksh, Javi Martínez, Bashar Rasan, Abdulrahman Al-Jassem, Sebastián Soria, Jassim Ahmad and Eisa Palangi.
They had on the bench: Ahmed Al Saadi, Ali Awad, Mohamed Al Rabiei, Motasem Al Bustami, Adnan Saleh, Youssef Mohamed Ali, Saoud Janan, Mohammed Abdulraab, Husam Hassunin El Said, Moataz Bostami and Khaled Waleed.
Substitutions
Qatar SC made 3 changes: A. Al-Jassem for M. Bostami (46′), S. Soria for A. Awad (63′) and J. Ahmed for K. Mansour (85′).
Results of the day
These are the results of the day in the Premier League.​