RAZGRAD. Ludogorets demolishes Tsarsko selo 4-0 with goals of Josue Sa (57′), P. Sotiriou (66′), A. Santana (79′) and K. Despodov (87′). Its vastly superior ball possession (62%) was among the key factors of its victory.​
The match was played at the Huvepharma Arena (Razgrad) stadium in Razgrad on Saturday and it started at 2:30 pm local time. The weather was rainy. The temperature was cold at 12.2 degrees Celsius or 54.01 Fahrenheit. The humidity was 96%.​
Match Statistics​
!

62

Ball Possession

38
Shots
18

Total

7

11

On Target

3

7

Off Target

4

0

Shots blocked

0
103

Attack

66

90

Dangerous attack

44

0

Ball safe​

0
0

Penalties

0

5

Corners

4
Fouls
15

Total

9

1

Yellow Cards

1

0

Double Yellow

0

0

Red Card

0
Other
Ball possession
Ludogorets had a strong ball possession 62% while Tsarsko selo was struggling with a 38% ball possession.
Attitude and shots
Ludogorets was more aggressive with 90 dangerous attacks and 18 shots of which 11 were on target. This is one of the reasons why Ludogorets won the match​.
Ludogorets shot 18 times, 11 on target, 7 off target. On the opposite side, Tsarsko selo shot 7 times, 3 on target, 4 off target.
Cards
Ludogorets received 1 yellow card (K. Despodov). On the other side, Tsarsko selo received 1 yellow card (I. Bandalovski).
Match Timeline
Kiril Despodov
(goal)
S. Badji
87'
Standings
After this match, Ludogorets will have 24 points to stay in the 1st place. On the other side, Tsarsko selo will stay with 6 points to stay in the 14th place.
Next matches
In the next match in the Parva Liga, Ludogorets will play away against Botev Plovdiv on the 25th of October with a 19-2 head to head in favor of Ludogorets (7 draws).
Tsarsko selo will host Lokomotiv Sofia 1929 on the 22nd of October with a 0-0 head to head.
Ludogorets – Formation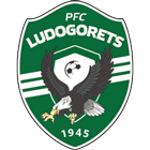 Ludogorets
Substitutes
Ludogorets started with a 4-2-3-1 line-up (4-2-3-1).
The manager Valdas Dambrauskas decided to play with the following team: Kristijan Kahlina, Jordan Ikoko, Josué Sa, Olivier Verdon, Shaquille Pinas, Stéphane Badji, Claude Gonçalves, Bernard Tekpetey, Dominik Yankov, Kiril Despodov and Pieros Sotiriou.
The home team had on the bench: Sergio Padt, Cicinho, Igor Plastun, Alex Santana, Show, Elvis Manu and Mavis Tchibota.
Substitutions
Ludogorets made 5 changes: B. Tekpetey for M. Tchibota (61′), D. Yankov for E. Manu (61′), C. Goncalves for Show (70′), P. Sotiriou for A. Santana (71′) and S. Pinas for Cicinho (81′).
Tsarsko selo – Formation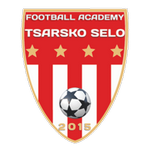 Tsarsko selo
Substitutes
Tsarsko selo started with a mid-fielder-oriented line-up (4-1-4-1).
On the other side, Lyuboslav Mladenov Penev played with: Yanko Georgiev, Sasho Aleksandrov, Martin Kavdanski, Ivan Bandalovski, Louis Nganioni, Milan Jokić, Petar Atanasov, Lucas Dias, Vasil Shopov, Alen Stevanović and Milcho Angelov.
These were the players on the bench: Hristiyan Vasilev, Hristo Popadiyn, Vencislav Vasilev, Dimo Bakalov, Lachezar Baltanov, Nikola Peychev Kolev and Carlos Ohene.
Substitutions
Tsarsko selo made 5 changes: V. Shopov for L. Baltanov (62′), I. Bandalovski for V. Vasilev (70′), M. Jokic for C. Ohene (70′), P. Atanasov for N. Kolev (77′) and A. Stevanovic for D. Bakalov (77′).
Results of the day
These are the results of the day in the Parva Liga.​