ROSMALEN. Sportlust '46 beat OJC Rosmalen to win 2-1. It was Sportlust '46 to strike first with a goal of at the 11′. Then scored again for Sportlust '46 in the 48′ minute scoring a double. Eventually, D. Knuiman reduced the distance for OJC Rosmalen (71′). Finally, that was it, and the result remained 2-1.
The match was played at the Complex Groote Wielen stadium in Rosmalen on Saturday and it started at 5:00 pm local time. The weather was clear. The temperature was extremely hot at 31.3 degrees Celsius or 88.27 Fahrenheit. The humidity was 30%.​
Match Statistics​
Shots
11

Total

22

3

On Target

12

8

Off Target

10

0

Shots blocked

0
105

Attack

108

62

Dangerous attack

68

0

Ball safe​

0
0

Penalties

0

6

Corners

4
Fouls
2

Yellow Cards

1

0

Double Yellow

0

0

Red Card

0
Other
The overall ball possession was the same with both teams controlling the ball for 50% of the time.
Ball possession
There was not much difference in terms of ball possession. OJC Rosmalen was in possession of the ball for 0% of the time vs. Sportlust '46 that controlled the ball for 0% of the time.
Attitude and shots
Sportlust '46 was more aggressive with 68 dangerous attacks and 22 shots of which 12 were on target. This is one of the reasons why Sportlust '46 won the encounter.​
OJC Rosmalen shot 11 times, 3 on target, 8 off target. Talking about the opposition, Sportlust '46 shot 22 times, 12 on target, 10 off target.
Cards
None of the teams received any yellow card.
Match Timeline
60'
Wessel Meiring
- sub ->
A. Al Mahdi
75'
Youri Duisterhof
- sub ->
Floris Mulder
82'
Yuval Checkley
- sub ->
Marley Berkvens
82'
Rafik El Hamdi
- sub ->
Kesley Den Haag
Standings
After playing this encounter, OJC Rosmalen stays with points to occupy the 0th place in the standings. Regarding the opposition, Sportlust '46 has points (0th).
Next matches
OJC Rosmalen – Formation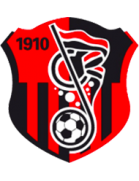 OJC Rosmalen
F J. van der
0.
Netherlands

84'
Substitutes
The manager Willem Leushuis decided to play with the following team: .
Substitutions
OJC Rosmalen decided to remain with the initial team without doing any substitution.
Sportlust '46 – Formation

Sportlust \'46
Substitutes
Jochem Twisker played with: .
Substitutions
Sportlust '46 decided to remain with the initial team without doing any substitution.
Results of the day
These are the results of the day in the KNVB Beker.​