SIDNEY. Chengdu Rongcheng prevails over Hebei CFFC 1-0 after F. Silva scored just 1 goal (77′). Chengdu Rongcheng was vastly superior in terms of ball possession (71%) and that was among the factors of its victory.​
The match was played at the Pennant Hills Park stadium in Sidney on Friday and it started at 9:30 pm local time. The referee was Chunhan Gu who was helped by Xing Liu and Long He. The 4th official was Wei Zhen. The weather was clear. The temperature was cold at 14.9 degrees Celsius or 58.82 Fahrenheit. The humidity was 53%.​
Match Statistics​
Shots
3

Total

17

0

On Target

6

3

Off Target

11

0

Shots blocked

0
70

Attack

149

16

Dangerous attack

68

71

Ball safe​

88
0

Penalties

0

2

Corners

6
Fouls
9

Total

13

0

Yellow Cards

0

0

Double Yellow

0

0

Red Card

0
Other
Ball possession
Chengdu Rongcheng was in firm control of the ball 71% while Hebei CFFC was struggling with a 29% ball possession.
Attitude and shots
Chengdu Rongcheng was putting more pressure with 68 dangerous attacks and 17 shots of which 6 were on target. This is one of the reasons why Chengdu Rongcheng won the encounter.​
Hebei CFFC shot 3 times, 0 on target, 3 off target. Talking about the opposition, Chengdu Rongcheng shot 17 times, 6 on target, 11 off target.
Cards
None of the teams received any yellow card.
Match Timeline
56'
F. Silva
- sub ->
Xiang Baixu
56'
Liu Bin
- sub ->
Wu Guichao
77'
F. Silva
(goal)
Kim Min-Woo
81'
Min Junlin
- sub ->
M. Iminqari
81'
Feng Zhuoyi
- sub ->
Romulo
W. Yuren
- sub ->
Gao Huaze
84'
Standings
After playing this match, Hebei CFFC will stay with 3 points like Guangzhou R&F to remain in the 18th place. On the opposite side, Chengdu Rongcheng will have 15 points to sit in the 9th place.
Next matches
In the next match in the Super League, Hebei CFFC will play away with Hangzhou on the 27th of August with a 1-0 head to head statistic in favor of Hangzhou (1 draw).
Chengdu Rongcheng will play away agasint Guangzhou Evergrande on the 3rd of September with a 0-0 head to head statistic.
Hebei CFFC – Formation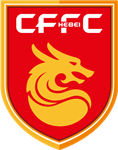 Hebei CFFC
Substitutes
Hebei CFFC started with a conservative line-up (4-5-1).
The manager Jong-Boo Kim decided to play with the following team: .
Substitutions
Hebei CFFC made 4 changes: T. Xu for X. Song (64′), Z. Zhao for W. Zhang (64′), W. Ren for R. Liu (75′) and Gao Huaze for W. Yuren (84′).
Chengdu Rongcheng – Formation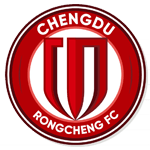 Chengdu Rongcheng
Substitutes
Chengdu Rongcheng started with an extremely aggressive line-up (3-4-3).
Jung-Won Seo played with: .
Chengdu Rongcheng could not rely on the presence of Feng Zhuoyi (injured).
Substitutions
Chengdu Rongcheng made 5 changes: Xiang Baixu for F. Silva (56′), Wu Guichao for Liu Bin (56′), Gan Rui for X. Tang (73′), M. Iminqari for Min Junlin (81′) and Romulo for Feng Zhuoyi (81′).
Results of the day
These are the results of the day in the Super League.​