MEDIAş. Petrolul 52 beats Universitatea Cluj 1-0 after G. Grozav scored just 1 goal (23′).
Petrolul 52 remained with 10 players after N. Constantin received a red card in the 45′. Notwithstanding, Petrolul 52 still managed to win this match playing only in 10​.
A. Balan squandered a decisive penalty (45′). That would have allowed Universitatea Cluj to draw the match.​
The match was played at the Stadionul Municipal Gaz Metan stadium in Mediaş on Friday and it started at 7:00 pm local time. The referee was Andrei Florin Chivulete who had the assistance of Sebastian Eugen Gheorghe and Andrei Gabriel Constantinescu. The 4th official was Iuliana Elena Demetrescu. The weather was clear. The temperature was hot at 28.9 degrees Celsius or 84.07 Fahrenheit. The humidity was 39%.​
Match Statistics​
Shots
9

Total

4

0

On Target

3

9

Off Target

1

0

Shots blocked

0
139

Attack

74

98

Dangerous attack

51

0

Ball safe​

0
1

Penalties

0

6

Corners

1
Fouls
14

Total

13

2

Yellow Cards

4

0

Double Yellow

0

0

Red Card

0
Other
The overall ball possession was just the same with both teams controlling the ball for 50% of the time.
Ball possession
There was not much difference in terms of ball possession. Universitatea Cluj was in possession of the ball for 0% of the time vs. Petrolul 52 that controlled the ball for 0% of the time.
Attitude and shots
Universitatea Cluj was more pushing with 98 dangerous attacks and 9 shots of which 0 were on target. Notwithstanding, Petrolul 52 managed to find the solution to win this match.​
Universitatea Cluj shot 9 times, 0 on target, 9 off target. On the other side, Petrolul 52 shot 4 times, 3 on target, 1 off target.
Cards
Universitatea Cluj received 2 yellow cards (A. Chipciu and A. Pitian). On the opposite side, Petrolul 52 received 4 yellow cards (M. Ivanovski, V. Ticu, B. Meijers and O. Valceanu).
Also, Petrolul 52 didn't end the match with 11 players after N. Constantin (Petrolul 52) was sent off after receiving a straight red card in the (45′).
Match Timeline
F. Haita
- sub ->
A. Hofman
46'
R. Romeo
- sub ->
R. Baravykas
67'
E. Fernandes
- sub ->
F. Purece
67'
70'
C. Tucaliuc
- sub ->
M. Cioiu
76'
E. Cebotaru
- sub ->
G. Grozav
M. Briceag
- sub ->
P. Pirvulescu
76'
A. Boiciuc
- sub ->
I. Filip
77'
86'
S. Mazarache
- sub ->
M. Ivanovski
86'
L. Dumitriu
- sub ->
T. Seto
Standings
After playing this match, Universitatea Cluj will stay with 2 points like Chindia Târgovişte, Universitatea Craiova and FCSB to sit in the 15th place. On the other side, Petrolul 52 will have 4 points like U Craiova 1948 to sit in the 10th place.
Next matches
Universitatea Cluj – Formation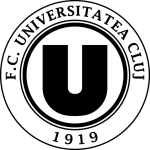 Universitatea Cluj
Substitutes
Universitatea Cluj started with a aggressive line-up (4-3-3).
The manager Erik Lincar decided to play with the following team: .
Substitutions
Universitatea Cluj made 5 changes: A. Hofman for F. Haita (46′), R. Baravykas for R. Romeo (67′), F. Purece for E. Fernandes (67′), P. Pirvulescu for M. Briceag (76′) and I. Filip for A. Boiciuc (77′).
Petrolul 52 – Formation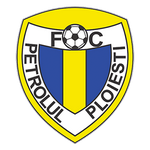 Petrolul 52
Substitutes
Petrolul 52 started with an extremely aggressive line-up (3-4-3).
Nicolae Constantin played with: .
Substitutions
Petrolul 52 made 4 changes: M. Cioiu for C. Tucaliuc (70′), G. Grozav for E. Cebotaru (76′), M. Ivanovski for S. Mazarache (86′) and T. Seto for L. Dumitriu (86′).
Results of the day
These are the results of the day in the Liga 1.​