WARSZAWA. Legia Warszawa overcomes Piast Gliwice with a 2-0 win with a goal from E. Muci (47′) and a goal from F. Mladenovic (51′).
The match was played at the Stadion Miejski Legii Warszawa im. Marszałka Józefa Piłsudskiego stadium in Warszawa on Friday and it started at 8:30 pm local time. In front of 19,045 spectators.​ The referee was Tomasz Musial who was helped by Marek Arys and Marcin Cieply. The 4th official was Patryk Gryckiewicz. The weather was rainy. The temperature was hot at 25.1 degrees Celsius or 77.11 Fahrenheit. The humidity was 67%.​
Match Statistics​
Shots
14

Total

4

3

On Target

0

11

Off Target

4

5

Shots blocked

1
126

Attack

90

62

Dangerous attack

50

107

Ball safe​

95
0

Penalties

0

4

Corners

5
Fouls
16

Total

10

2

Yellow Cards

3

0

Double Yellow

0

0

Red Card

0
Other
Ball possession
None of the teams was particularly dominant in terms of ball possession. Legia Warszawa was in possession of the ball for 53% of the time vs. Piast Gliwice that controlled the ball for 47% of the time.
Attitude and shots
Legia Warszawa was more pushing with 62 dangerous attacks and 14 shots of which 3 were on target. This is one of the reasons why Legia Warszawa won the match​.
Legia Warszawa shot 14 times, 3 on target, 11 off target. On the other side, Piast Gliwice shot 4 times, 0 on target, 4 off target.
Cards
Legia Warszawa received 2 yellow cards (L. Rose and M. Baku). Talking about the opposition, Piast Gliwice received 3 yellow cards (K. Wilczek, M. Kaput and C. Reiner).
Match Timeline
F. Mladenovic
(goal)
B. Kapustka
51'
61'
D. Kadzior
- sub ->
M. Kaput
M. Rosolek
- sub ->
B. Kapustka
61'
63'
J. Holubek
- sub ->
A. Katranis
R. Augustyniak
- sub ->
L. Rose
63'
76'
A. Toril
- sub ->
K. Wilczek
76'
R. Sappinen
- sub ->
G. Tomasiewicz
84'
M. Ameyaw
- sub ->
A. Pyrka
P. Sokolowski
- sub ->
F. Mladenovic
84'
Y. Ribeiro
- sub ->
E. Muci
84'
Standings
Next matches
In the next match in the Ekstraklasa, Legia Warszawa will play away with Stal Mielec on the 26th of August with a 3-1 head to head record in favor of Stal Mielec (1 draw).
Piast Gliwice will play away agasint Cracovia Kraków on the 13th of August with a 12-11 head to head record in favor of Piast Gliwice (7 draws).
Legia Warszawa – Formation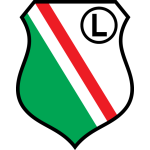 Legia Warszawa
Substitutes
Legia Warszawa started with a mid-fielder-oriented line-up (4-1-4-1).
The manager Kosta Runjaic decided to play with the following team: .
Substitutions
Legia Warszawa made 5 changes: B. Kapustka for M. Rosolek (61′), L. Rose for R. Augustyniak (63′), M. Baku for R. Pich (76′), F. Mladenovic for P. Sokolowski (84′) and E. Muci for Y. Ribeiro (84′).
Piast Gliwice – Formation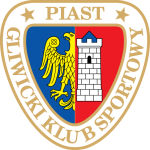 Piast Gliwice
Substitutes
Piast Gliwice started with a 5-3-2 line-up (5-3-2).
Waldemar Fornalik played with: .
Piast Gliwice could not rely on the presence of J. Holubek (injured).
Substitutions
Piast Gliwice made 5 changes: M. Kaput for D. Kadzior (61′), A. Katranis for J. Holubek (63′), K. Wilczek for A. Toril (76′), G. Tomasiewicz for R. Sappinen (76′) and A. Pyrka for M. Ameyaw (84′).
Results of the day
These are the results of the day in the Ekstraklasa.​