RANDERS. Randers conquers Horsens 1-0 after M. Egho scored just 1 goal (22′).
The match was played at the Cepheus Park Randers stadium in Randers on Friday and it started at 6:00 pm local time. The referee was Jens Maae assisted by Rene Risum and Danny Kolding. The 4th official was Mads-Kristoffer Kristoffersen. The weather was rainy. The temperature was pleasant at 16 degrees Celsius or 60.75 Fahrenheit. The humidity was 63%.​
Match Statistics​
Ball possession
The ball possession was not so different. Randers was in possession of the ball for 54% of the time vs. Horsens that controlled the ball for 46% of the time.
Attitude and shots
Horsens had a more offensive attitude with 67 dangerous attacks and 10 shots of which 2 were on target. Nevertheless, Randers managed to find the solution to win this encounter.​
Randers shot 12 times, 3 on target, 9 off target. On the other side, Horsens shot 10 times, 2 on target, 8 off target.
Cards
None of the teams received any yellow card.
Match Timeline
59'
J. Drachmann
- sub ->
A. Sigurdarson
S. Odey
- sub ->
F. Bundgaard
67'
T. Klysner
- sub ->
J. Ankersen
77'
77'
M. Hannesbo
- sub ->
S. Iyede
84'
L. Qamili
- sub ->
T. Santos
E. Babayan
- sub ->
T. Kehinde
87'
M. Pedersen
- sub ->
F. Lauenborg
88'
Standings
After playing this match, Randers will have 6 points like Viborg to hold in the 5th place. Talking about the opposition, Horsens will stay with 7 points like Silkeborg to hold in the 3rd place.
Next matches
In the next match in the Superliga, Randers will host København on the 30th of October with a 26-10 head to head stats in favor of København (7 draws).
Horsens will host København on the 12th of March with a 24-6 head to head record in favor of København (4 draws).
Randers – Formation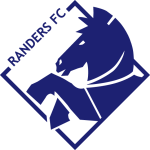 Randers
Substitutes
Randers started with a conservative line-up (4-4-2).
The manager Thomas Thomasberg decided to play with the following team: .
Randers could not rely on the presence of E. Babayan (injured).
Substitutions
Randers made 5 changes: F. Bundgaard for S. Odey (67′), M. Egho for A. Kamara (77′), J. Ankersen for T. Klysner (77′), T. Kehinde for E. Babayan (87′) and F. Lauenborg for M. Pedersen (88′).
Horsens – Formation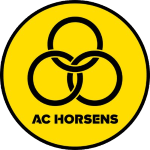 Horsens
Substitutes
Horsens started with a 5-3-2 line-up (5-3-2).
Jens Berthel Askou played with: .
Substitutions
Horsens made 4 changes: A. Sigurdarson for J. Drachmann (59′), D. Kruse for E. Just (60′), S. Iyede for M. Hannesbo (77′) and T. Santos for L. Qamili (84′).
Results of the day
These are the results of the day in the Superliga.​