Coventry City and Rotherham United will play in the 2nd week of the 2022/2023 Championship on Sunday the 7th of August at 3:00 pm at The Coventry Building Society Arena in Coventry (click here to see your time). In the following paragraphs you can find the head to head analysis and prediction.
PREDICTION, ODDS, LIVE STREAMING
| 1 | X | 2 |
| --- | --- | --- |
| 56.82% | 28.99% | 20.62% |
The prediction is that Coventry City will be the winner of the match. According to our analysis, there are 56.82% chances that Coventry City prevails. The probability of a draw is 28.99%.
How to watch: Broadcasters and live streaming
The match will be broadcasted also in live streaming by 1xBet, 1xBet.kz, 1xStavka.ru, Arena Sport (Ser) and Bilyoner.
Under – Over statistics, Predictions
Championship - H2H
Matches combined
OVER 2.5. The forecast is that the match will end with 3 goals or more. As of now the combined matches of Coventry City and Rotherham United ended 2 times with 2 goals or less. They have never competed in a match that ended with more than 2 goals.​
Throughout this competition, Coventry City played1 match that finished with 2 goals or less (UNDER 2.5 -> 100.0%).​
On the other side, Rotherham United took part in1 match that ended with the teams scoring 2 goals or less in total (UNDER 2.5 -> 100.0%).​
Referee: John Busby
Referee: J. Busby
1
X
2
0%
100%
0%
The referee of the match will be John Busby who has already officiated 1 match in Championship this season​.He has never officiated a match for any of the 2 teams this season​.
Coventry City – Performance
Last Matches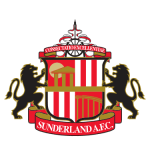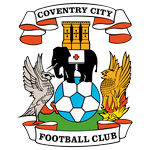 Coventry City has accumulated 1 points to be in the 9th place in the Championship. Coventry City won 0 matches, it has never lost to date, and drew once.
Goals
Last season, Coventry City has scored 60 goals in total. It tends to to score later in the match. 20 goals were scored in the first half (33.33%), 40 goals in the second (66.67%). Coventry City has a positive goal difference (+1) after scoring 60 goals and conceding 59 goals.
The leading scorer is V.Gyökeres who has scored 12 goals in 37 matches. He has scored 1 penalty.
Rotherham United – Performance
Last Matches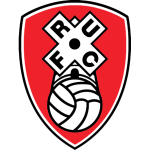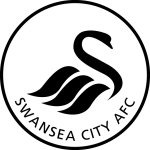 Rotherham United has accumulated 1 points and occupies the 11th position in the Championship. Rotherham United won 0 matches, it has never lost up to now, and drew once.
Goals
Last season, Rotherham United has scored 0 goals in total.
Championship - H2H
Matches combined
Ball Possession​
-- PERFORMANCE --
-- GOALS --​
-- PENALTIES --​
-- SHOTS --​
-- CARDS --​