MAZATLáN. Puebla overcomes Mazatlán 4-2. Mazatlán lost this match even if it was superior in terms of ball possession (60%).
The match was played at the Estadio de Mazatlán (Mazatlán) stadium in Mazatlán on Friday and it started at 8:05 pm local time. The referee was Daniel Quintero Huittrón who had the assistance of Enrique Isaac Bustos Díaz and Edgar Magdaleno Castrejon. The 4th official was Mario Terrazas Chávez. The weather was cloudy. The temperature was hot at 28.3 degrees Celsius or 83.01 Fahrenheit. The humidity was 88%.​
Match Statistics​
Ball possession
Mazatlán had a superior ball possession 60% while Puebla was struggling with a 40% ball possession.
Attitude and shots
Mazatlán was more pushing with 0 dangerous attacks and 2 shots of which 2 were on target. Nevertheless, Puebla succeeded in find the solution to win this match.​
Mazatlán shot 2 times, 2 on target, 0 off target. Regarding the opposition, Puebla shot 5 times, 5 on target, 0 off target.
Cards
Mazatlán received 1 yellow card (C. Vargas). On the opposite side, Puebla received 3 yellow cards (J. Cortizo, F. Aristeguieta and M. Barragan).
Match Timeline
8'
Fernando Aristeguieta
(var)
14'
Fernando Aristeguieta
(goal)
36'
Fernando Aristeguieta
- Yellow
Eduard Bello
(goal)
Marco Fabián
47'
56'
Martín Barragán
- sub ->
J. Cortizo
Yoel Bárcenas
- sub ->
E. Bello
62'
Jorge Padilla
- sub ->
Bryan Colula
62'
70'
Daniel Aguilar
- sub ->
F. Mancuello
76'
Miguel Sansores
- sub ->
Roberto Meraz
81'
Luis Garcia
- sub ->
G. Ferrareis
Standings
After this match, Mazatlán stays with 0 points to occupy the 17th place in the table. Talking about the opposition, Puebla has 3 points (1st).
Next matches
In the next match in the Liga MX, Mazatlán will play away with Santos Laguna on the 2nd of October with a 2-1 head to head statistic in favor of Santos Laguna (1 draw).
Puebla will host América on the 1st of October with a 15-4 head to head stats in favor of América (13 draws).
Mazatlán – Formation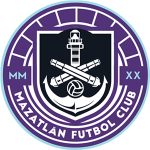 Mazatlán
Substitutes
Mazatlán adopted the 4-2-3-1 line-up (4-2-3-1).
The manager Gabriel Esteban Caballero Schiker decided to play with the following team: .
Mazatlán could not rely on the presence of E. Cedillo (injured).
Substitutions
Mazatlán made 5 changes: A. Oswaldo for E. Cedillo (27′), B. Colula for J. Padilla (62′), E. Bello for Y. Barcenas (62′), M. Fabian for M. Sansores (75′) and R. Meraz for G. Lopez (75′).
Puebla – Formation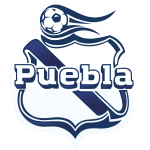 Puebla
Substitutes
Also Puebla adopted the 4-2-3-1 line-up (4-2-3-1).
Nicolás Ricardo Larcamón played with: .
Substitutions
Puebla made 5 changes: I. Moreno for O. Fernandez (56′), J. Cortizo for M. Barragan (56′), F. Mancuello for D. Aguilar (71′), F. Aristeguieta for A. Escoto (71′) and G. Ferrareis for L. Garcia (82′).
Results of the day
These are the results of the day in the Liga MX.​