BELO HORIZONTE. Cruzeiro had a surprising win over Vila Nova with a 2-0 win with a goal from W. Leonardo (9′) and a goal from L. (46′). Cruzeiro took advantage of its superior ball possession (59%).
The match was played at the Estádio Governador Magalhães Pinto stadium in Belo Horizonte on Friday and it started at 9:30 pm local time. The referee was Edina Alves Batista who was helped by Neuza Ines Back and Leila Naiara Moreira da Cruz. The 4th official was Murilo Francisco Misson Junior. The weather was clear. The temperature was pleasant at 15.8 degrees Celsius or 60.35 Fahrenheit. The humidity was 83%.​
Match Statistics​
Ball possession
Cruzeiro had a superior ball possession 59% while Vila Nova was struggling with a 41% ball possession.
Attitude and shots
Cruzeiro was putting more pressure with 46 dangerous attacks and 16 shots of which 7 were on target. This is one of the reasons why Cruzeiro won the match​.
Cruzeiro shot 16 times, 7 on target, 9 off target. On the other side, Vila Nova shot 12 times, 3 on target, 9 off target.
Cards
Cruzeiro received 1 yellow card (Neto Moura). On the opposite side, Vila Nova received 3 yellow cards (Pedro Bambu, Alisson Cassiano and ).
Match Timeline
Standings
After this match, Cruzeiro will have 37 points to sit in the 1st place. Regarding the opposition, Vila Nova will stay with 12 points to sit in the 20th place.
Next matches
In the next match in the Serie B, Cruzeiro will host CSA on the 4th of November with a 4-1 head to head in favor of CSA (2 draws).
Vila Nova will host Sport Recife on the 4th of November with a 5-0 head to head in favor of Sport Recife (4 draws).
Cruzeiro – Formation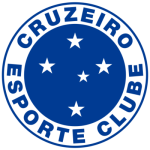 Cruzeiro
Substitutes
Cruzeiro started with an extremely aggressive line-up (3-4-3).
The manager Paulo César Pezzolano Suárez decided to play with the following team: .
Cruzeiro could not rely on the presence of Romulo (injured).
Substitutions
Cruzeiro made 5 changes: Ze Ivaldo for Romulo (49′), Daniel Jr for Adriano (63′), Edu for Rodolfo (63′), Luvannor for F. Canesin (79′) and Geovane for P. Leonardo (80′).
Vila Nova – Formation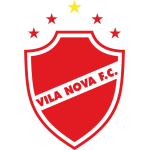 Vila Nova
Substitutes
Vila Nova started with a conservative line-up (4-4-2).
Higo Magalhaes Batista played with: .
Substitutions
Vila Nova made 4 changes: Pablo Roberto for Daniel Amorim (63′), Ralf for Marlone (70′), Pedro Bambu for D. Pereira (70′) and Pablo Dyego for Rubens (89′).
Results of the day
These are the results of the day in the Serie B.​