TORONTO. Canada demolishes Panama 4-1 with goals of M. Murillo (28′ own), A. Davies (66′), T. Buchanan (71′) and J. David (78′). On the other side, Panama scored with ​R. Blackburn (5′). Panama lost this match even if it was superior in terms of ball possession (57%).
The match was played at the BMO Field stadium in Toronto on Wednesday and it started at 11:30 pm local time. The weather was cloudy. The temperature was pleasant at 18.8 degrees Celsius or 65.82 Fahrenheit. The humidity was 85%.​
Match Statistics​
Ball possesssion
Panama was in firm control of the ball 57% while Canada was struggling with a 43% ball possession.
Attitude and shots
Canada was more aggressive with 86 dangerous attacks and 18 shots of which 9 were on target. This is one of the reasons why Canada won the match​.
Canada shot 18 times, 9 on target, 9 off target. On the other side, Panama shot 5 times, 2 on target, 3 off target.
Cards
Canada received 1 yellow card (C. Brym). On the opposite side, Panama received 4 yellow cards (A. Cooper, E. Davis, M. Murillo and A. Godoy).
Match Timeline
Standings
Standings
Group A
Group B
Group C
Group D
Group E
Group F
After playing this contest, Canada will have 10 points to move down in the 3rd place. On the other side, Panama will stay with 8 points like United States to move up in the 4th place.
Next matches
In the next match in the WC Qualification Concacaf, Canada will host Costa Rica on the 13th of November with a 1-0 head to head stats in favor of Costa Rica (1 draw).
Panama will play away agasint Honduras on the 13th of November with a 4-4 head to head.
Canada – Formation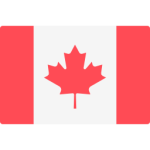 Canada
Substitutes
Canada started with a 3-5-2 line-up (3-5-2).
The manager John Herdman decided to play with the following team: Maxime Crépeau (6.4), Alistair Johnston (7.2), Steven Vitória (6.2), Kamal Miller (6.5), Tajon Buchanan (7.5), David Wotherspoon (6.7), Stephen Eustáquio (7.2), Jonathan Osorio (7.1), Richie Laryea (7.1), Alphonso Davies (9.2) and Jonathan David (8.2).
The home team had on the bench: Derek Cornelius, Liam Millar, James Pantemis, Zachary Brault Guillard, Mark-Anthony Kaye (6.6), Charles-Andreas Brym (6.5), Liam Fraser, Sam Adekugbe (6.6), Samuel Piette (6.8), Jacob Shaffelburg (6.7), Dayne St. Clair and Doneil Henry.
Substitutions
Canada made 5 changes: J. Osorio for S. Adekugbe (65′), D. Wotherspoon for M. Kaye (65′), A. Davies for J. Shaffelburg (81′), J. David for C. Brym (81′) and S. Eustaquio for S. Piette (85′).
Best player: Alphonso Davies​
The most impressive player for Canada was Alphonso Davies.
His rating is (9.2) with 1 goal, 16 passes (62% accurate) and 2 key passes. He was won 10 duels out of 12. He performed 6 crosses.
Panama – Formation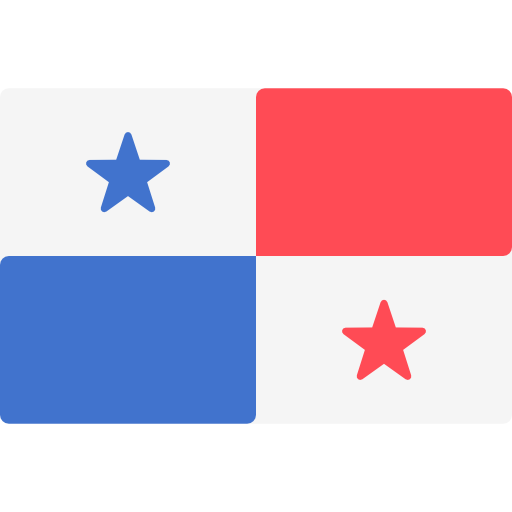 Panama
Substitutes
Panama started with a 4-2-3-1 line-up (4-2-3-1).
On the opposite side, Thomas Christiansen Tarín played with: Luis Mejía (6.6), Michael Murillo (6.1), Fidel Escobar (6.5), Harold Cummings (6.3), Eric Davis (5.9), Cristian Martínez (6.1), Aníbal Godoy (6.8), Édgar Bárcenas (6.2), Alberto Quintero (6.4), José Luis Rodríguez (6.5) and Rolando Blackburn (7.2).
The following players were sitting on the bench: Ismael Díaz, Abdiel Ayarza, César Yanis, Gabriel Torres (6.2), Freddy Góndola (6.5), Alfredo Stephens (6.2), Eduardo Guerrero, Armando Cooper (6.1), Jiovany Ramos, José Calderón, César Blackman (6.1) and Orlando Mosquera.
Substitutions
Panama made 5 changes: A. Quintero for A. Cooper (52′), R. Blackburn for A. Stephens (52′), J. Rodriguez for C. Blackman (52′), C. Martinez for G. Torres (77′) and M. Murillo for F. Gondola (86′).
Best player: Rolando Blackburn​
Following our analysis, the most impressive player for Panama was Rolando Blackburn.
His rating is (7.2) with 1 goal, 11 passes (72% accurate) and 0 key passes. He was won 3 duels out of 7.
Results of the day
These are the results of the day in the WC Qualification Concacaf.​