KAZAN. Czech Republic beats Belarus with a 2-0 win with a goal from P. Schick (22′) and a goal from A. Hlozek (65′). Czech Republic took advantage of its superior ball possession (59%).
The match was played at the Central'nyj stadion Kazan' stadium in Kazan on Monday and it started at 6:45 pm local time. The referee was François Letexier with the help of Cyril Mugnier and Mehdi Rahmouni. The 4th official was Jeremy Stinat. The weather was cloudy. The temperature was cold at 10.3 degrees Celsius or 50.52 Fahrenheit. The humidity was 76%.​
Match Statistics​
Shots
5

Total

17

0

On Target

8

5

Off Target

9

0

Shots blocked

0
97

Attack

132

28

Dangerous attack

74

96

Ball safe​

104
0

Penalties

0

1

Corners

7

1

Off Sides

1
Fouls
9

Total

13

3

Yellow Cards

2

0

Double Yellow

0

0

Red Card

0
Other
Czech Republic was in firm control of the ball 59% while Belarus was struggling with a 41% ball possession.
Czech Republic was more aggressive with 74 dangerous attacks and 17 shots of which 8 were on target. This is one of the reasons why Czech Republic won the encounter.​
Belarus shot 5 times, 0 on target, 5 off target. On the other side, Czech Republic shot 17 times, 8 on target, 9 off target.
Cards
Belarus received 3 yellow cards (A. Bykov, K. Pechenin and R. Yudenkov). On the other side, Czech Republic received 2 yellow cards (D. Zima and A. Hlozek).
Match Timeline
Standings
Standings
Group A
Group B
Group C
Group D
Group E
Group F
Group G
Group H
Group I
Group J
After this match, Belarus will stay with 3 points to stay in the 5th place. On the opposite side, Czech Republic will have 11 points like Wales to stay in the 2nd place.
Next matches
In the next match in the WC Qualification Europe, Belarus will play away with Wales on the 13th of November with a 2-0 head to head in favor of Wales (0 draws).
Czech Republic will host Estonia on the 16th of November with a 1-0 head to head statistic in favor of Czech Republic (0 draws).
Belarus – Formation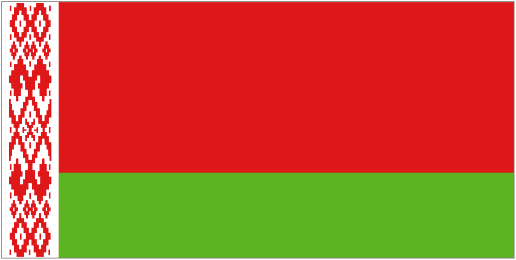 Belarus
Substitutes
Belarus started with a aggressive line-up (4-3-3).
The manager Georgi Kondratjev decided to play with the following team: Pavel Pavlyuchenko (6.8), Roman Begunov (6.4), Aleksandr Selyava (6.4), Ruslan Yudenkov (7.2), Kirill Pechenin (7.0), Artem Bykov (6.5), Vladislav Klimovich (6.4), Dmitri Antilevski (6.1), Pavel Sedko (7.1), Vitali Lisakovich (6.5) and Max Ebong (6.2).
The home team had on the bench: Evgeni Yablonski, Maksim Bordachev, Danila Nechaev, Roman Stepanov, Egor Khatkevich, Ruslan Lisakovich (6.5), Ivan Sadovnichy (6.3), Evgeni Krasnov, Dmitri Podstrelov, Andrey Solovei (6.4) and Vadim Pobudey.
Substitutions
Belarus made 3 changes: A. Selyava for I. Sadaunichy (46′), D. Antilevski for R. Lisakovich (68′) and V. Klimovich for A. Solovei (78′).
Best player: Ruslan Yudenkov​
The player that probably impressed the most for Belarus was Ruslan Yudenkov.
His rating is (7.2) with 54 passes (81% accurate) and 0 key passes. He was won 6 duels out of 9.
Czech Republic – Formation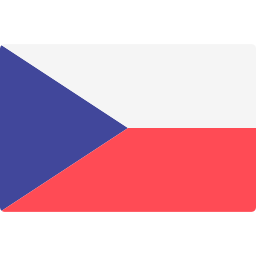 Czech Republic
Substitutes
Czech Republic started with a 4-2-3-1 line-up (4-2-3-1).
On the other side, Jaroslav Šilhavý played with: Tomáš Vaclík (6.5), Tomáš Wiesner (7.1), Ondřej Čelůstka (7.3), David Zima (7.4), Aleš Matějů (7.1), Michal Sadílek (8.5), Tomáš Souček (7.8), Jakub Pešek (7.4), Adam Hložek (7.5), Matěj Vydra (6.6) and Patrik Schick (7.9).
They had on the bench: Jakub Brabec, Tomáš Kalas, Jan Kopic (6.5), Alex Král, Jaromír Zmrhal, Filip Nguyen, David Pavelka (7.0), Filip Novák, Jan Kuchta, Jindřich Staněk, Pavel Bůcha and Milan Havel.
Substitutions
Czech Republic made 5 changes: M. Vydra for D. Pavelka (46′), J. Pesek for J. Kopic (81′), A. Hlozek for J. Kuchta (88′), M. Sadilek for J. Zmrhal (88′) and P. Schick for A. Kral (90′).
Best player: Michal Sadílek​
The player that probably impressed the most for Czech Republic was Michal Sadílek even if he didn't score any goal.
His rating is (8.5) with 73 passes (87% accurate) and 3 key passes. He was won 6 duels out of 11. He performed 6 crosses.
Results of the day
These are the results of the day in the WC Qualification Europe.​