ADANA. Adanaspor found a way to reverse the scoreline against Balıkesirspor. It was Balıkesirspor to score first with a goal from I. H. Colak. However, later Adanaspor found the way to reverse the scoreline scoring 3 consecutive goals with F. Uzum (33′), A. Ciss (39′) and A. Ciss (53′). Adanaspor was decisively better in terms of ball possession (61%) and that was among the factors of its victory.​
The match was played at the İsmet Atlı Stadyumu stadium in Adana on Saturday and it started at 8:30 pm local time. The referee was Muhammet Ali Metoğlu with the collaboration of Hüseyin Aylak and Kemal Elmas. The 4th official was Şevket Teker. The weather was clear. The temperature was pleasant at 16 degrees Celsius or 60.82 Fahrenheit. The humidity was 88%.​
Match Statistics​
!

61

Ball Possession

39
Shots
17

Total

10

9

On Target

2

8

Off Target

8

0

Shots blocked

0
116

Attack

80

99

Dangerous attack

50

0

Ball safe​

0
0

Penalties

0

6

Corners

5
Fouls
7

Total

13

2

Yellow Cards

4

0

Double Yellow

0

0

Red Card

0
Other
Ball possession
Adanaspor was in firm control of the ball 61% while Balıkesirspor was struggling with a 39% ball possession.
Attitude and shots
Adanaspor had a more offensive attitude with 99 dangerous attacks and 17 shots of which 9 were on target. This is one of the reasons why Adanaspor won the match​.
Adanaspor shot 17 times, 9 on target, 8 off target. Regarding the opposition, Balıkesirspor shot 10 times, 2 on target, 8 off target.
Cards
Adanaspor received 2 yellow cards (A. Ciss and E. Tatli). On the other side, Balıkesirspor received 4 yellow cards (I. H. Colak, D. Iseri, M. Dogan and E. Gokce).
Match Timeline
10'
İbrahim Halil Çolak
(goal)
F. Kethevoama
28'
İbrahim Halil Çolak
- Yellow
45'
Muhammed Ali Doğan
- Yellow
46'
Oğuz Han Aynaoğlu
- sub ->
A. Tasdemir
46'
Sedat Dursun
- sub ->
F. Kethevoama
56'
Berat Aydoğdu
- sub ->
A. Erdinc
60'
Oltion Bilalli
- sub ->
M. Dogan
İbrahim Aksu
- sub ->
T. Bruns
90'
Ahmethan Köse
- sub ->
Amadou Ciss
90'
Standings
After playing this match, Adanaspor will have 41 points to gain in the 9th place. On the opposite side, Balıkesirspor will stay with 11 points to hold in the 19th place.
Next matches
In the next match in the 1. Lig, Adanaspor will host Boluspor on the 1st of May with a 14-6 head to head record in favor of Boluspor (5 draws).
Balıkesirspor will play away agasint Ümraniyespor on the 1st of May with a 4-4 head to head stats.
Adanaspor – Formation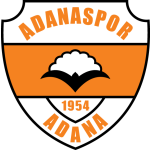 Adanaspor
Substitutes
Adanaspor started with a 3-4-1-2 line-up (3-4-1-2).
The manager Sait Karafırtınalar decided to play with the following team: .
Substitutions
Adanaspor made 5 changes: S. Tetteh for E. Karadag (70′), C. Yuksel for E. Tatli (81′), A. Ciss for A. Kose (90′), T. Bruns for I. Aksu (90′) and F. Uzum for H. Kaya (90′).
Balıkesirspor – Formation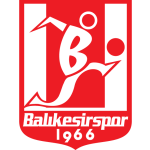 Balıkesirspor
Substitutes
Balıkesirspor started with a 4-1-3-2 line-up (4-1-3-2).
Giray Bulak played with: .
Substitutions
Balıkesirspor made 5 changes: A. Tasdemir for O. Aynaoglu (46′), F. Kethevoama for S. Dursun (46′), M. Otoo for P. Ambrose (46′), A. Erdinc for B. Aydogdu (56′) and M. Dogan for O. Bilalli (60′).
Results of the day
These are the results of the day in the 1. Lig.​