COTONOU. Tanzania conquers Benin 1-0 after S. Msuva scored just 1 goal (6′).
The match was played at the Stade de l'Amitié stadium in Cotonou on Sunday and it started at 1:00 pm local time. The referee was Omar Abdulkadir Artan who had the assistance of Hamza Abdi and Bashir Suleiman. The 4th official was Hassan Mohamed Hagi. The weather was rainy. The temperature was extremely hot at 31 degrees Celsius or 87.78 Fahrenheit. The humidity was 66%.​
Match Statistics​
Benin was in firm control of the ball 55% while Tanzania was struggling with a 45% ball possession.
Benin was more aggressive with 95 dangerous attacks and 13 shots of which 1 were on target. Nevertheless, Tanzania was able to find the solution to win this encounter.​
Benin shot 13 times, 1 on target, 12 off target. On the opposite side, Tanzania shot 6 times, 2 on target, 4 off target.
Cards
Benin received 2 yellow cards (O. Verdon and D. Kiki). On the opposite side, Tanzania received 3 yellow cards (F. Salum, N. Miroshi and J. Kennedy).
Match Timeline
Standings
Standings
Group A
Group B
Group C
Group D
Group E
Group F
Group G
Group H
Group I
Group J
After this match, Benin will stay with 7 points like Tanzania to stay in the 2nd place. On the opposite side, Tanzania will have 7 points like Benin to stay in the 1st place.
Next matches
In the next match in the WC Qualification Africa, Benin will host Madagascar on the 10th of November with a 2-0 head to head stats in favor of Benin (1 draw).
Tanzania will host Congo DR on the 10th of November with a 2-1 head to head stats in favor of Tanzania (2 draws).
Benin – Formation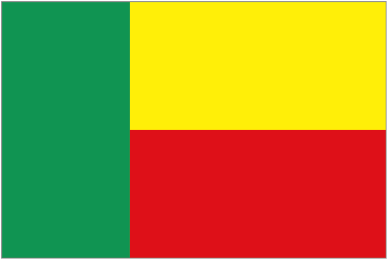 Benin
Substitutes
Benin started with a 5-4-1 line-up (5-4-1).
The manager Michel Dussuyer decided to play with the following team: Saturnin Allagbe, Melvyn Doremus, Khaled Adenon, Cedric Hountondji, Olivier Verdon, David Kiki, Mickaël Poté, Jordan Adeoti, Matteo Ahlinvi, Charbel Gomez and Steve Mounié.
The home team had on the bench: A. Bourou, B. Douyeme, Désiré Ségbé Azankpo, Junior Olaitan, Moise Adilehou, Marcel Dandjinou, Roland Junior Béakou, Tidjani Anaane, Youssouf Assogba, Yohan Roche, Rodrigue Kossi and Abdou Samadou Bourou.
Substitutions
Benin made 5 changes: M. Doremus for J. Olaitan (57′), O. Verdon for Y. Assogba (57′), D. Kiki for R. Kossi Fiogbe (68′), C. Gomez for T. Anaane (85′) and M. Ahlinvi for D. Segbe Azankpo (85′).
Tanzania – Formation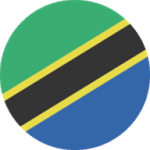 Tanzania
Substitutes
Tanzania started with an extremely aggressive line-up (3-4-3).
On the opposite side, Kim Poulsen played with: Aishi Manula, Kennedy Juma, Dickson Job, Bakari Mwamnyeto Nondo, Israel Mwenda, Feisal Salum, Novatus Miroshi, Mohamed Husseini, Simon Msuva, Mbwana Ally Samatta and Denis Kibu.
They had on the bench: Abdul Hamisi Suleiman, Edward Manyama, I. Nado, J. Bocco, L. Mwaikenda, M. Mnata, M. Mwamita, N. Kibabage, R. Kabwili, Reliants Lusajo Mwakasugule, S. Kapombe, Z. Mauya, A. Shomari and Mzamiru Yasin.
Tanzania could not rely on the presence of E. Manyama (injured).
Substitutions
Tanzania made 4 changes: S. Msuva for R. Mwakasugule (61′), D. Kibu for A. H. Suleiman (61′), F. Salum for M. Zawadi (70′) and A. H. Suleiman for E. Manyama (84′).
Results of the day
These are the results of the day in the WC Qualification Africa.​