MOSKVA. Spartak Moskva and Krasnodar didn't manage to score any goal on Sunday..
The match was played at the Otkrytiye Arena stadium in Moskva on Sunday and it started at 7:00 pm local time. The referee was Evgeny Kukulyak with the help of Kirill Bolshakov and Mikhail Ivanov. The 4th official was Evgeni Turbin. The weather was cloudy. The temperature was quite cold at 1.1 degrees Celsius or 33.96 Fahrenheit. The humidity was 96%.​
Match Statistics​
Shots
18

Total

6

4

On Target

4

7

Off Target

2

7

Shots blocked

0
0

Penalties

0

6

Corners

1
Fouls
13

Total

11

2

Yellow Cards

1

0

Double Yellow

0

0

Red Card

0
Ball possession
None of the teams had a clear upper hand in terms of ball possession. Spartak Moskva was in possession of the ball for 51% of the time vs. Krasnodar that controlled the ball for 49% of the time.
Attitude and shots
Spartak Moskva was putting more pressure with 0 dangerous attacks and 18 shots of which 4 were on target. Notwithstanding, that was not enough Spartak Moskva to win the match​.
Spartak Moskva shot 18 times, 4 on target, 7 off target. Regarding the opposition, Krasnodar shot 6 times, 4 on target, 2 off target.
Cards
Spartak Moskva received 2 yellow cards (N. Umyarov and S. Nicholson). Talking about the opposition, Krasnodar received 1 yellow card (A. Chernikov).
Match Timeline
31'
Aleksandr Chernikov
- Yellow
Daniil Khlusevich
- sub ->
V. Moses
64'
86'
Eduard Spertsyan
(penalty)
Aleksandr Sobolev
- sub ->
M. Caufriez
90'
Roman Zobnin
- sub ->
N. Umyarov
90'
Standings
After playing this match, Spartak Moskva will have 26 points to remain in the 9th place. Regarding the opposition, Krasnodar will have 35 points to hold in the 5th place.
Next matches
In the next match in the Premier League, Spartak Moskva will play away against FK Nizjni Novgorod on the 19th of March with a 1-0 head to head in favor of FK Nizjni Novgorod (0 draws).
Krasnodar will play away agasint Ufa on the 20th of March with a 8-2 head to head record in favor of Krasnodar (5 draws).
Spartak Moskva – Formation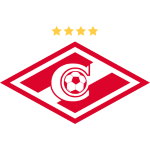 Spartak Moskva
Substitutes
Spartak Moskva started with a 3-4-2-1 line-up (3-4-2-1).
The manager Paolo Vanoli decided to play with the following team: Aleksandr Selikhov (6.2), Maximiliano Caufriez (6.6), Samuel Gigot (6.9), Georgiy Dzhikiya (6.8), Victor Moses (7.0), Christopher Martins Pereira (6.9), Nail Umyarov (6.8), Ayrton (7.0), Zelimkhan Bakaev (7.4), Quincy Promes (7.8) and Shamar Nicholson (6.7).
The home team had on the bench: Daniil Denisov, Daniil Khlusevich (6.4), Ilya Svinov, Roman Zobnin (6.4), Mikhail Ignatov, Leon Klassen, Ruslan Litvinov, Aleksandr Sobolev (6.4), Aleksandr Maksimenko, Nikita Chernov, Danil Prutsev and Jordan Larsson (6.6).
Substitutions
Spartak Moskva made 4 changes: V. Moses for D. Khlusevich (64′), Z. Bakaev for J. Larsson (75′), M. Caufriez for A. Sobolev (90′) and N. Umyarov for R. Zobnin (90′).
Best player: Quincy Promes​
As per our analysis, the most impressive player for Spartak Moskva was Quincy Promes.
His rating is (7.8) with 1 goal, 36 passes (88% accurate) and 2 key passes. He was won 5 duels out of 9. He performed 2 crosses. He hit the woodwork once times.
Krasnodar – Formation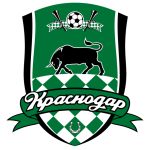 Krasnodar
Substitutes
Krasnodar started with a 4-2-3-1 line-up (4-2-3-1).
Viktor Goncharenko played with: Matvey Safonov (6.8), Sergei Petrov (7.0), Aleksandr Martynovich (7.1), Egor Sorokin (7.1), Evgeniy Chernov (6.9), Nikita Krivtsov (6.7), Aleksandr Chernikov (6.8), Irakliy Manelov (6.8), Eduard Spertsyan (7.8), Aleksey Ionov (6.6) and Vladimir Iljin (6.2).
They had on the bench: Stanislav Agkatsev, Bogdan Reichman, Vyacheslav Yakimov, Omar Popov, Dmitri Kuchugura, Evgeniy Gorodov, Yuri Gazinskiy (6.6), Vyacheslav Litvinov and Oleg Isaenko.
Krasnodar could not rely on the presence of V. Yakimov (injured).
Substitutions
Krasnodar made 3 changes: I. Manelov for Y. Gazinskiy (73′), V. Iljin for O. Popov (90′) and A. Ionov for V. Yakimov (90′).
Best player: Eduard Spertsyan​
The most impressive player for Krasnodar was Eduard Spertsyan.
His rating is (7.8) with 2 goals, 48 passes (79% accurate) and 2 key passes. He was won 2 duels out of 10.
Results of the day
These are the results of the day in the Premier League.​