EUPEN. AS Eupen overcomes OH Leuven 3-1.
The match was played at the Stadion am Kehrweg stadium in Eupen on Sunday and it started at 9:00 pm local time. The referee was Kevin Van Damme with the help of Tom Vanpoucke and Nico Claes. The 4th official was Alexandre Boucaut. The weather was cloudy. The temperature was freezing at -1.1 degrees Celsius or 30.11 Fahrenheit. The humidity was 74%.​
Match Statistics​
Ball possession
OH Leuven had a superior ball possession 55% while AS Eupen was struggling with a 45% ball possession.
Attitude and shots
OH Leuven was putting more pressure with 49 dangerous attacks and 12 shots of which 4 were on target. Still, AS Eupen succeeded in find the solution to win this match.​
AS Eupen shot 12 times, 5 on target, 4 off target. Regarding the opposition, OH Leuven shot 12 times, 4 on target, 5 off target.
Cards
AS Eupen received 1 yellow card (S. Prevljak). On the other side, OH Leuven received 3 yellow cards (S. Dewaest, M. Keita and C. Ozkacar).
Match Timeline
Gary Magnée
(goal)
S. Prevljak
11'
31'
Mathieu Maertens
(goal)
X. Mercier
Andreas Beck
- sub ->
T. Alloh
63'
Smail Prevljak
(goal)
B. Lambert
71'
Jerome Deom
- sub ->
I. Nuhu
72'
75'
Thibault Vlietinck
- sub ->
Soufiane Chakla
Standings
After playing this contest, AS Eupen will have 31 points to sit in the 15th place. On the opposite side, OH Leuven will stay with 37 points like Kortrijk to remain in the 12th place.
Next matches
In the next match in the Pro League, AS Eupen will play away with Zulte-Waregem on the 12th of March with a 10-0 head to head in favor of Zulte-Waregem (3 draws).
OH Leuven will host Union Saint-Gilloise on the 11th of March with a 9-9 head to head.
AS Eupen – Formation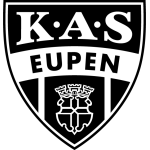 AS Eupen
Substitutes
AS Eupen started with a 3-4-1-2 line-up (3-4-1-2).
The manager Michael Valkanis decided to play with the following team: Abdul Manaf Nurudeen (6.8), Jonathan Heris (7.3), Emmanuel Agbadou (7.3), Jordi Amat (7.3), Gary Magnee (7.0), Stef Peeters (6.9), James Jeggo (7.2), Teddy Alloh (6.2), Boris Lambert (7.4), Smail Prevljak (8.2) and Isaac Nuhu (7.4).
The home team had on the bench: Jens Cools, Leonardo Rocha, Giannis Konstantelias, Robin Himmelmann, Andreas Beck (6.5), Torben Müsel and Jerome Deom (6.6).
Substitutions
AS Eupen made 4 changes: T. Alloh for A. Beck (63′), I. Nuhu for J. Deom (72′), S. Prevljak for T. Musel (89′) and S. Peeters for J. Cools (89′).
Best player: Smail Prevljak​
The most impressive player for AS Eupen was Smail Prevljak.
His rating is (8.2) with 1 goal, 30 passes (90% accurate) and 2 key passes. He was won 4 duels out of 13.
OH Leuven – Formation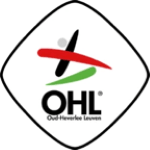 OH Leuven
Substitutes
OH Leuven started with a 3-4-2-1 line-up (3-4-2-1).
Marc Brys played with: Rúnar Alex Rúnarsson (6.1), Soufiane Chakla (6.3), Sébastien Dewaest (7.2), Cenk Özkaçar (6.3), Musa Al-Taamari (6.6), Mandela Keita (7.0), Siebe Schrijvers (6.8), Casper De Norre (6.4), Xavier Mercier (7.2), Mathieu Maertens (7.1) and Sory Kaba (6.8).
They had on the bench: Alexis De Sart (7.2), Pierre-Yves Ngawa, Levan Shengelia (6.7), Kristiyan Malinov, Thibault Vlietinck (6.7), Mykola Kukharevych (6.2) and Rafael Romo.
Substitutions
OH Leuven made 4 changes: M. Maertens for A. De Sart (33′), M. Al-Tamari for L. Shengelia (74′), S. Chakla for T. Vlietinck (75′) and M. Keita for M. Kukharevych (86′).
Best player: Xavier Mercier​
The player that probably impressed the most for OH Leuven was Xavier Mercier.
His rating is (7.2) with 49 passes (75% accurate) and 3 key passes. He was won 1 duel out of 6. He performed 10 crosses.
Results of the day
These are the results of the day in the Pro League.​