PUEBLA. Puebla tops Monterrey 1-0 after D. De scored just 1 goal (3′). Monterrey was truly superior in terms of ball possession (62%).​
Puebla remained with 10 players after G. Ferrareis received a red card in the 53′. Notwithstanding, Puebla still was capable to win this contest competing only with 10 players​.
R. Funes Mori missed a decisive penalty (56′). That would have allowed Monterrey to draw the match.​
The match was played at the Estadio Cuauhtémoc stadium in Puebla on Friday and it started at 7:00 pm local time. The referee was Óscar Mejía García who had the assistance of Marco Antonio Bisguerra Mendiola and Manuel Enrique Martínez Sánchez. The 4th official was Jorge Abraham Camacho Peregrina. The weather was clear. The temperature was pleasant at 15.4 degrees Celsius or 59.77 Fahrenheit. The humidity was 64%.​
Match Statistics​
Ball possession
Monterrey had a strong ball possession 62% while Puebla was struggling with a 38% ball possession.
Attitude and shots
Monterrey had a more offensive attitude with 70 dangerous attacks and 24 shots of which 4 were on target. Even so, Puebla managed to find the solution to win this match.​
Puebla shot 13 times, 7 on target, 6 off target. On the other side, Monterrey shot 24 times, 4 on target, 20 off target.
Cards
Puebla received 4 yellow cards (I. Reyes, A. Silva, J. Salas and E. Gularte). Regarding the opposition, Monterrey received 4 yellow cards (C. Montes, S. Vegas, M. Kranevitter and R. Pizarro).
(Puebla) was sent off after receiving a red card in the (53′).
Match Timeline
Diego De Buen
(goal)
F. Mancuello
3'
46'
Luís Romo
- sub ->
C. Ortiz
56'
Rogelio Funes Mori
- missed penalty
George Corral
- sub ->
P. Parra
59'
67'
Arturo Gonzalez
- sub ->
M. Kranevitter
Guillermo Martinez Ayala
- sub ->
F. Aristeguieta
75'
79'
Neder Kaleth Hernández Medina
- sub ->
J. Gallardo
Kevin Ramírez
- sub ->
M. Araujo
85'
Standings
After this contest, Puebla will have 14 points to sit in the 1st place. On the other side, Monterrey will stay with 5 points like León and Tijuana to climb in the 14th place.
Next matches
In the next match in the Liga MX, Puebla will play away with Mazatlán on the 30th of April with a 3-0 head to head statistic in favor of Puebla (0 draws).
Monterrey will host Tijuana on the 1st of May with a 9-7 head to head statistic in favor of Monterrey (10 draws).
Puebla – Formation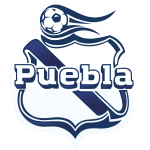 Puebla
Substitutes
Puebla started with a 5-4-1 line-up (5-4-1).
The manager Nicolás Ricardo Larcamón decided to play with the following team: Antony Silva (8.6), Gustavo Ferrareis (5.8), Emanuel Gularte (7.4), Diego de Buen (8.1), Lucas Maia (7.1), Maximiliano Araújo (7.0), Jordi Cortizo (6.5), Israel Reyes (6.9), Federico Mancuello (7.4), Pablo Parra (6.6) and Fernando Aristeguieta (6.8).
The home team had on the bench: Javier Salas (6.7), Emilio Martínez, Kevin Ramírez (6.6), Juan Pablo Segovia (7.1), Martín Barragán, Guillermo Martinez (6.2), George Corral (6.8), Alberto Herrera, Ángel Robles and Jesús Rodríguez.
Puebla could not rely on the presence of G. Martinez (injured).
Substitutions
Puebla made 5 changes: F. Mancuello for J. Salas (59′), P. Parra for G. Corral (59′), J. Cortizo for J. Segovia (59′), F. Aristeguieta for G. Martinez (75′) and M. Araujo for Ramirez Kevin (85′).
Best player: Antony Silva​
The most impressive player for Puebla was the goalkeeper: Antony Silva. His rating is 8.63. He saved 1 penalty. He performed 4 saves.
Monterrey – Formation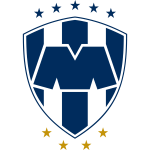 Monterrey
Substitutes
Monterrey started with an extremely aggressive line-up (3-4-3).
Javier Aguirre Onaindía played with: Esteban Andrada (7.7), César Montes (6.6), Héctor Moreno (7.0), Sebastián Vegas (6.1), Erick Aguirre (7.4), Matías Kranevitter (6.8), Celso Ortiz (6.8), Jesús Gallardo (6.8), Maximiliano Meza (7.4), Rogelio Funes Mori (6.4) and Joel Campbell (7.0).
They had on the bench: Rodolfo Pizarro (7.0), Arturo González (6.8), Kaleth Hernández (6.8), Ángel Zapata, Vincent Janssen (6.8), Luis Cárdenas, Daniel Parra, Luis Romo (6.8), José Alvarado and Edson Gutiérrez.
Substitutions
Monterrey made 5 changes: C. Ortiz for L. Romo (46′), J. Campbell for V. Janssen (46′), M. Kranevitter for A. Gonzalez (67′), S. Vegas for R. Pizarro (67′) and J. Gallardo for K. Hernandez (79′).
Best player: Esteban Andrada​
The most impressive player for Monterrey was the goalkeeper: Esteban Andrada. His rating is 7.71. He performed 5 saves.
Results of the day
These are the results of the day in the Liga MX.​