MONTEVIDEO. Liverpool wipes out Albion 4-0 with goals of F. Diaz (51′), T. Vecino (56′), G. Carneiro (72′) and A. Medina (85′). Liverpool was unquestionably better in terms of ball possession (68%) and that was among the factors of its victory.​
The match was played at the Estadio Belvedere stadium in Montevideo on Sunday and it started at 9:30 am local time. The weather was cloudy. The temperature was pleasant at 18.8 degrees Celsius or 65.79 Fahrenheit. The humidity was 66%.​
Match Statistics​
Ball possession
Liverpool had a strong ball possession 68% while Albion was struggling with a 32% ball possession.
Attitude and shots
Liverpool was putting more pressure with 76 dangerous attacks and 12 shots of which 7 were on target. This is one of the reasons why Liverpool won the match​.
Liverpool shot 12 times, 7 on target, 5 off target. On the other side, Albion shot 3 times, 1 on target, 2 off target.
Cards
Liverpool received 3 yellow cards (L. Lemos, G. N. Martirena Torres and H. Figueredo). Regarding the opposition, Albion received 3 yellow cards (, D. Vargas and E. Ancheta).
Also, Albion didn't end the match with 11 players after F. Rodriguez (Albion) was sent off after receiving a straight red card in the (8′).
Match Timeline
8'
Federico Martín Rodríguez Rodríguez
- Red
Lucas Lemos Mayuncaldi
- Yellow
8'
46'
Delis Matías Vargas Blanco
- sub ->
P. Neris
59'
Agustín Pons Baute
- sub ->
C. E. Sencion Rodriguez
60'
Delis Matías Vargas Blanco
- Yellow
68'
Jairo Damián Villalpando Modesto
- sub ->
S. Correa
G. Martirena Torres
- Yellow
76'
Alan Medina
- sub ->
T. Vecino
78'
Rodrigo Rivero
- sub ->
G. Perez
79'
79'
Alis Maximiliano Noble Sequeira
- sub ->
C. Barros
Mathías Rodrigo Pintos Chagas
- sub ->
A. Cayetano
85'
Ezequiel Alexandre Escobar Luna
- sub ->
G. N. Martirena Torres
86'
Standings
After this match, Liverpool has 6 points to occupy the 1st place in the standings. Talking about the opposition, Albion stays with 0 points (16th).
Next matches
In the next match in the Primera Division, Liverpool will play away against Nacional on the 20th of February with a 19-6 head to head statistic in favor of Nacional (8 draws).
Albion will host Peñarol on the 19th of February with a 0-0 head to head record.
Liverpool – Formation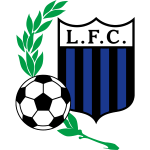 Liverpool
Substitutes
Liverpool started with a aggressive line-up (4-3-3).
The manager Jorge Rodrigo Bava decided to play with the following team: Sebastián Lentinelly, Gastón Martirena, Axel Prado, Gonzalo Perez, Agustin Cayetano, Lucas Lemos, Santiago Romero, Fabricio Díaz, Thiago Vecino and Gonzalo Carneiro.
The home team had on the bench: Rafael Hornos, Mathías Pintos, Ignacio Rodríguez, Ezequiel Escobar, Hernán Figueredo, Alan Medina, Gastón Pérez, Alex Vazquez, Anthony Aires and Rodrigo Rivero.
Substitutions
Liverpool made 5 changes: L. Lemos for H. Figueredo (46′), T. Vecino for A. Medina (78′), G. Perez for R. Rivero (79′), A. Cayetano for M. Pintos (85′) and G. N. Martirena Torres for E. Escobar (86′).
Albion – Formation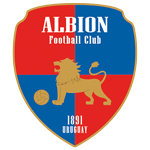 Albion
Substitutes
Albion started with a conservative line-up (4-4-2).
Ignacio Risso Thomasset played with: Yonatan Irrazábal, Emiliano Ancheta, Francisco Ibáñez, Ángelo Pizzorno, Mathías Goyeni, Ányelo Rodríguez, Cristian Sención, Cristian Barros, Federico Rodríguez and José Neris.
They had on the bench: Jairo Villalpando, Alberto Eiraldi, Rodrigo Izquierdo, Federico Platero, Gonzalo Papa, Maximiliano Callorda and Delis Vargas.
Substitutions
Albion made 5 changes: P. Neris for D. Vargas (46′), C. E. Sencion Rodriguez for A. Pons (59′), A. Rodriguez for M. Barrios (68′), S. Correa for J. Villalpando (68′) and C. Barros for M. Noble (79′).
Results of the day
These are the results of the day in the Primera Division.​