SYDNEY. Wellington Phoenix tops Macarthur 3-1.
The match was played at the Campbelltown Stadium (Sydney) stadium in Sydney on Sunday and it started at 4:05 pm local time. The referee was Alex King with the support of Owen Goldrick and Greg Taylor. The 4th official was Stephen Lucas. The weather was cloudy. The temperature was pleasant at 22 degrees Celsius or 71.6 Fahrenheit. The humidity was 66%.​
Match Statistics​
Shots
14

Total

19

6

On Target

7

8

Off Target

12

1

Shots blocked

4
116

Attack

111

41

Dangerous attack

39

84

Ball safe​

69
1

Penalties

0

3

Corners

5

4

Off Sides

1
Fouls
10

Total

17

1

Yellow Cards

3

0

Double Yellow

0

0

Red Card

0
Other
Ball possession
The ball possession was not so different. Wellington Phoenix was in possession of the ball for 54% of the time vs. Macarthur that controlled the ball for 46% of the time.
Attitude and shots
Wellington Phoenix was putting more pressure with 41 dangerous attacks and 14 shots of which 6 were on target. This is one of the reasons why Wellington Phoenix won the match​.
Wellington Phoenix shot 14 times, 6 on target, 8 off target. On the opposite side, Macarthur shot 19 times, 7 on target, 12 off target.
Cards
Wellington Phoenix received 1 yellow card (S. Sutton). Talking about the opposition, Macarthur received 3 yellow cards (L. Rose, J. Mutch and M. Najjar).
Match Timeline
58'
Ulises Dávila
(goal)
D. De Silva
Louis Ferenc Puskas Fenton
- sub ->
F. Surman
67'
77'
Tommy Oar
- sub ->
C. Noone
Oskar van Hattum
- sub ->
J. Sotirio
89'
Benjamin Old
- sub ->
W. Sandoval
89'
Nicholas Pennington
- sub ->
A. Rufer
89'
Standings
After this contest, Wellington Phoenix will have 10 points to remain in the 7th place. Talking about the opposition, Macarthur will stay with 14 points like Adelaide United to remain in the 5th place.
Next matches
In the next match in the A-League, Wellington Phoenix will play away with Melbourne Victory on the 29th of April with a 19-10 head to head statistic in favor of Melbourne Victory (9 draws).
Macarthur will host Newcastle Jets on the 1st of May with a 2-0 head to head in favor of Macarthur (1 draw).
Wellington Phoenix – Formation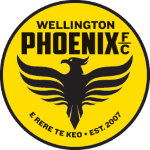 Wellington Phoenix
Substitutes
Wellington Phoenix started with a conservative line-up (4-4-2).
The manager Ufuk Talay decided to play with the following team: Oliver Sail (7.7), Tim Payne (6.8), Finn Surman (7.1), Joshua Laws (6.6), Sam Sutton (7.8), Gael Sandoval (6.5), Alex Rufer (7.4), Clayton Lewis (7.8), Reno Piscopo (7.3), David Ball (6.8) and Jaushua Sotirio (8.3).
The home team had on the bench: Oskar van Hattum, Nicholas Pennington, Louis Fenton (6.5), George Ott, Alex Paulsen, Ben Waine and Benjamin Old.
Substitutions
Wellington Phoenix made 5 changes: F. Surman for L. Fenton (67′), J. Sotirio for O. van Hattum (89′), W. Sandoval for B. Old (89′), A. Rufer for N. Pennington (89′) and D. Ball for B. Waine (90′).
Best player: Jaushua Sotirio​
The most impressive player for Wellington Phoenix was Jaushua Sotirio.
His rating is (8.3) with 2 goals, 20 passes (65% accurate) and 0 key passes. He was won 4 duels out of 8. He hit the woodwork once times.
Macarthur – Formation
Macarthur
Substitutes
Macarthur started with a 5-3-2 line-up (5-3-2).
Ante Milicic played with: Filip Kurto (6.0), Craig Noone (6.4), Tomislav Uskok (6.6), Aleksandar Jovanović (6.6), Aleksandar Susnjar (6.8), Moudi Najjar (6.4), Ulises Dávila (7.1), Charles M'Mombwa (7.1), Daniel De Silva (7.7), Lachlan Rose (6.5) and Apostolos Giannou (6.4).
These were the players on the bench: Jordon Mutch (6.8), Al Hassan Toure (6.6), Thomas Oar (7.1), Jake Hollman (6.4), Nick Suman, Adrian Mariappa (6.3) and James Meredith.
Substitutions
Macarthur made 5 changes: A. Jovanovic for A. Mariappa (46′), C. M'Mombwa for J. Mutch (46′), U. Davila for J. Hollman (65′), A. Giannou for A. Toure (65′) and C. Noone for T. Oar (77′).
Best player: Daniel De Silva​
As per our analysis, the most impressive player for Macarthur was Daniel De Silva.
His rating is (7.7) with 60 passes (88% accurate) and 9 key passes. He was won 5 duels out of 8. He performed 4 crosses.
Results of the day
These are the results of the day in the A-League.​