In a dazzling display of skill and prowess, Liverpool star Dominik Szoboszlai orchestrated Hungary's 3-1 victory over Montenegro, securing their place in the Euro 2024 qualifiers as group winners. The forward's remarkable man-of-the-match performance featured a stunning two-goal spree within two minutes, leaving a lasting imprint on the crucial fixture.
Szoboszlai's stats from the game paint a comprehensive picture of his dominance on the pitch:
– 2 goals: Displaying clinical finishing when it mattered most.
– Most dribbles completed (4): Showcasing his exceptional ball control and agility.
– Most chances created (3): Highlighting his playmaking abilities.
– Most duels won (13): Illustrating his physical presence and determination.
– Most passes completed (71): Emphasizing his involvement in Hungary's build-up play.
– Most fouled player (6): Indicating the attention and pressure he drew from the opposition.
Despite this stellar performance, Szoboszlai's extraordinary goal-scoring streak includes an unexpected own goal from a free kick in the last minute of the match against Bulgaria. Nevertheless, his consistent contributions have undoubtedly played a pivotal role in Hungary's successful campaign.
Here is the highlight video of Hungry vs. Montenegro, which ended with a 3-1 victory for Hungry. 
Dominik Szoboszlai
Dominik Szoboszlai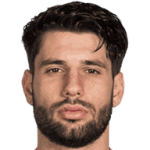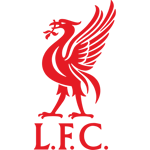 Liverpool
Forwarder, Midfielder

Hungary
Age: 23
187 cm
74 kg
Season 2023/2024
Passes
751
53.6
87.3%
Avg
Succ
This season he played in total 12 times for 1056 minutes for Premier League.
Dominik Szoboszlai scored 1 goal for Liverpool. He procured two assists. He received 1 yellow card and no red cards.
His team is currently 2nd in Premier League. In the last match Liverpool won 3-0 against Brentford. The next match in Premier League will be against Manchester City.
Liverpool performance and stats
Liverpool is currently 2nd in the Premier League with 27 points.
In the last 12 games, it has won 8 times, drawn 3 times, and lost once. In its last match, Liverpool won 3-0 against Brentford.​​
It has a positive goal difference after scoring 27 goals and conceding 10.​
Liverpool will play the next match in Premier League against Manchester City on Saturday 25th of November in Manchester.​
Embed from Getty Images