Struggling Arsenal player Kai Havertz had an eventful night when he unexpectedly took on the role of left-back for Germany. This surprising decision by Germany's coach, Julian Nagelsmann, in their friendly against Turkey saw the 24-year-old in an unusual position.
Despite the unconventional placement, Havertz swiftly made an impact by scoring Germany's opening goal just five minutes into the game, marking his 14th international goal. This came after a skillful setup by Leroy Sane, resulting in Havertz easily slotting the ball into the net.
Germany, a team that has been below par in recent years leading to Nagelsmann's appointment, found themselves trailing 2-1 as Turkey made a comeback. However, Borussia Dortmund's Niclas Fullkrug equalized shortly after the break, leveling the score.
Unfortunately, things took a downturn for Havertz when he was penalized for handling the ball inside Germany's penalty area. VAR confirmed a penalty for Turkey, converted by Yusuf Sari, leading to a 3-2 victory for Turkey in Berlin.
The decision to place Havertz at left-back caused astonishment among fans and on social media. Nagelsmann defended his choice, stating that it was not a permanent position for Havertz, emphasizing the player's versatility and exceptional skills.
This unexpected tactical move might provide insight for Mikel Arteta at Arsenal, where Havertz has been trying to settle in since his transfer from Bayer Leverkusen. Despite recently filling in for the injured Gunners captain Martin Odegaard, Havertz has struggled to make a significant impact, failing to score or assist in recent matches.
Arsenal's upcoming Premier League game against Brentford presents an opportunity for Havertz to regain form and prove his worth after a quiet spell following his high-profile summer move. Fans are eagerly awaiting Havertz's resurgence, hoping for a more impactful contribution considering the significant investment made in his acquisition.
Kai Havertz
Kai Havertz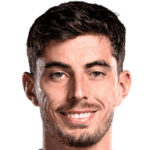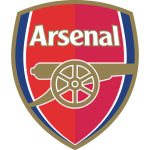 Arsenal
Forwarder, Defender, Midfielder

Germany
Age: 24
193 cm
83 kg
Season 2023/2024
Passes
274
19.6
82.4%
Avg
Succ
This season he played in total 12 times for 714 minutes for Premier League.
Kai Havertz scored 1 goal for Arsenal. He procured one assist. He received 3 yellow cards and no red cards.
His team is currently 3rd in Premier League. In the last match Arsenal won 3-1 against Burnley. The next match in Premier League will be against Brentford.
Arsenal performance and stats
Arsenal is currently 3rd in the Premier League with 27 points.
In the last 12 games, it has won 8 times, drawn 3 times, and lost once. In its last match, Arsenal won 3-1 against Burnley.​​
It has a positive goal difference after scoring 26 goals and conceding 10.​
Arsenal will play the next match in Premier League against Brentford on Saturday 25th of November in Brentford.​