Michela Persico, the partner of Juventus defender Daniele Rugani, recently engaged in a Q&A session with her Instagram followers, offering insights into her life and thoughts. When asked whether she is happier for her own success or for Daniele's achievements with Juventus, Persico expressed joy for both. Emphasizing the importance of individual fulfillment in their respective careers for overall family well-being, she highlighted the significance of both parents feeling accomplished.
Addressing the possibility of seeing her in an upcoming film, Persico hinted at exciting news. She shared that she will soon return to hosting, expressing her eagerness to reveal more details. However, she playfully avoided disclosing further information to maintain an element of surprise. Responding to a question about online critics, Persico acknowledged that as long as there are critics, things are going well. She noted that indifference would be a sign of little interest, emphasizing that criticism indicates an active engagement.
Michela Persico's Instagram Q&A provided a glimpse into her life, showcasing her enthusiasm for both personal and professional achievements. As she prepares to make a return to hosting, fans can anticipate more exciting developments in her career.
Scroll down to see more of Michela Persico's Instagram posts below. 
View this post on Instagram
View this post on Instagram
View this post on Instagram
Daniele Rugani
Daniele Rugani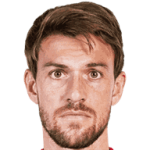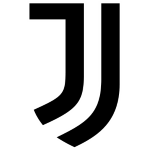 Juventus
Defender

Italy
Age: 29
190 cm
84 kg
Season 2023/2024
Passes
253
36.1
83.7%
Avg
Succ
This season he played in total 6 times for 435 minutes for Serie A.
Daniele Rugani scored 1 goal for Juventus. He procured no assists. He received 1 yellow card and no red cards.
His team is currently 2nd in Serie A. In the last match Juventus won 2-1 against Cagliari.
Juventus performance and stats
Juventus is currently 2nd in the Serie A with 29 points.
In the last 12 games, it has won 9 times, drawn twice, and lost once. In its last match, Juventus won 2-1 against Cagliari.​​
It has a positive goal difference after scoring 19 goals and conceding 7.​
Embed from Getty Images